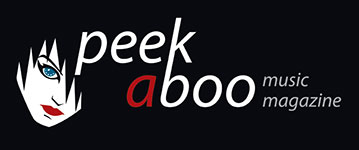 like this interview
---
IRKLIS
'INDUSTRIAL MUSIC WAS NEVER MADE TO PLEASE ANYBODY'
23/03/2018, Stef COLDHEART
photos: © Sandra Jacherica
---
Before Irklis there was Forma Anonym and next Audioscope, which was a German formation set up in the late 80s releasing the album "1" on Succession Records (subdivision of Accession Records). Audioscope came back to life in 2014 under the new name Irklis. A few months ago they released their third full length entitled "Aus Dem Ruder" on Sleepless Records. Robin Brüning, Roman Alexander Brüning and Aleksandrs Olgerts Berzins accomplished a fascinating and somewhat vintage sound mixing multiple influences such as IDM, minimal-electronics, electro-ambient and industrial music. We got in touch with Aleksandrs Olgerts Berzins to get more details about this great formation.
I remember you guys from the Audioscope project and the album "1" released in 1996. What did you keep in mind from that early period and how did you finally come to set up Irklis?
Well, Ausdioscope was a time when a lot of influences of electronic music styles crossed our heads and works. It was a kaleidoscope and crossover of dark-electronic, techno, d&b and even jazz and although we loved what we were doing, it also tore us apart and we got lost in a sea of styles. The second album "T.W.O. - The Weird/Wired one" was not even released by Succession Records (Accession Records) as it did not fit in their genre anymore.
In 2004, we started a reunion and we focused the music style which brought us together and why we started doing music and that is industrial or post-industrial electronic music of the late 80s. We just love the cold and harsh style of this music at that time and we use exactly the same old synthesizers. That is where we started in 1988 as Formā Anonym and where we came back to in 2004 and finally as IRKLIS in 2014.
The band name is taken from Latvian poetry, right? Is there a deeper and maybe hidden explanation for the name and is there a link with the lyrical content & titles of the songs?
The name IRKLIS is not taken straight from a Latvian poetry but it as an old Latvian word for an oar which is used for steering - a word mostly used in a poetic sense and nowadays out of fashion in everyday use. So, somehow we are still steering but more grounded.
What kind of album did you have in mind when starting the writing of "Aus Dem Ruder" and what are your main satisfactions about the production?
In contrast to the strict concept album "The Plague Year", "Aus dem Ruder" is a regular album which followed a more classical approach as art for art's sake. At least, we just started creating songs without a guideline but what we do, is always also an interpreted reflection of what surrounds us and we cannot ignore the feeling of times out of joint. The songs are so pure and proper that they and the album do not need further explanations. We also do not want to steal private interpretations of the listener. That is why we usually step back from too much explanations.
I got the impression "Aus Dem Ruder" sounds like a solid antidote to contemporary dark-electronics and related genres while going back to the roots of electronic music, reminding me of The Klinik, Clock DVA and related bands. What do you think about it and what are your sources of inspiration and/or maybe referential artists?
You named the bands that we all do like a lot - and there are many more bands that left footsteps in our minds - like Laibach, Skinny Puppy, Einstürzende Neubauten but also Pan Sonic and pure noise stuff. We always loved their approach of creating their own style. In fact industrial music was never made to please anybody. We do not really like standard industrial dancefloor music which does not really differ from artist to artist. We do not criticise that actively, it just doesn't interest us. And yes - we are some kind of antidote and accept staying in a niche.
You clearly seem fascinated by sound research and creation. What can you tell us about this essential element of your sound and how does the composition usually happen and what are your favourite tools/equipment?
Oh yes, 'sound research' is a good term for that. We really do spend a lot of time in sound creation and hardly ever use preset sounds. As most of our sounds used in sequences come from older analogue or modular synths, a preset sound does not really exist anyway. It is not only the sound creation itself but also our love of details which is time intensive. Sometimes it also goes too far and we end up in situations, where we are not quite sure if we really hear what we were changing or adjusting. When starting a composition, we have no rules. It can be a sound, a sequence, a noise or a classic instrument (piano, trumpet…). The hardest part is the composition. In this case we are more conservative, as we do not like endless sessions or knobbing orgies. The result has to be a song that can be replayed.
Referring to the equipment, you already mentioned the analogue gear you're using, which I think is so much more creative and unique in sound compared to all those artists using the same equipment and software programs. What's your perception about this point and contemporary electronic music, generally speaking?
Yes, we use mostly analogue gear, especially older classical synthesizers like the ARP 2600 or EMS VCS3, which might be more visible in museums than on stages nowadays. We use only sounds from physical gear, no software synthesizers. Analogue sounds tend to be stronger, more organic and individual. In our world only the result is recorded digitally. There is a lot of new analogue stuff out there and the good thing with that is that it has become affordable for everyone. Ultimately, we do not really care with which equipment music has been done but the result has to be persuading.
Stef COLDHEART
23/03/2018
---