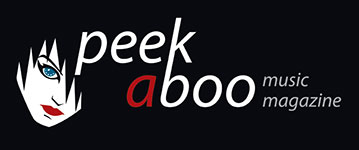 like this interview
---
DONDER, HEL & HAGEL
Thunder, Hell & Hail!!! You bunch of fresh water pirates!!!
06/03/2018, Malcolm NIX
---
Donder, Hel & Hagel is the newest band of three veterans of the scene in and around Leuven, Belgium. The three band members have been making music since the 90s but this time they're creating their most accessible music to date. Some might even call it good. In fact, during their first few concerts literally everybody did. The first question is of course obvious. What are the origins of that strange band name?
Hans Hagel (HH): We've been looking for a name for months and then, accidently, we've run into Captain Haddock and he shouted at us:"Donder, Hel & Hagel!!! Stelletje Zoetwaterpiraten!!!" (Thunder, Hell & Hail!!! You bunch of fresh water pirates!!!) Since that day everybody calls us "Donder, Hel & Hagel"
A new band but the people involved aren't new. What urged you to digress from the more punky sound of your other projects and try a completely different, more electronic sound?
Hans Hagel: The urge to get a new band after the previous split-up. I want to make danceable music, but I do not want to repeat the ska-punk-dub I played before. I had never worked with synthesizers before, it seemed fun to try it and I do not regret it.
Anton Donder (AD): Same here, after playing ska-dub-punk for 14 years it was time to do something new to challenge myself. With my activist roots, the question how to undermine the current mainstream rightwing ideas and traditions is always there. Finding a new audience, while hopefully entertaining the old one as well.

Does this have any repercussions on your other bands, like Ulrikes Dream or Cop on Fire? Will these bands be pushed to the backseat while you try to promote DH&H?
HH: Playing in other bands gave me more live-experience, which helped Ulrikes Dream the past 20 year to become better every year. So I think most repercussions will be positive. We've all been active in different musical projects at the same time, so we think we can manage that.
What would you like to focus on most, live performances or sound recordings? Do you consider DH&H a real live band or more of a studio project?
HH: A bit of both. I love to work for hours writing and arranging songs but nothing beats a good live set. The feeling you get standing on a stage before a crowd that goes mental for your music, it's addictive. The goal always was to come out with the music and play gigs, get people to dance, and inspire them to change the world.
It's not easy for new and/or unknown bands to find opportunities to play. Your first shows all took place in Leuven, where you have the advantage of knowing a lot of people. How will you try to reach audiences outside of this provincial town?
HH: We've been asked to Gent, Peer, and Hengelo (NL), so people aren't only interested in Leuven or Belgium. We're considering a booker but for now we're sticking to the DIY-way. So we ask around, send demos … I want to concentrate on an album first, before looking intensely for gigs.
AD: It's harder with so much of the squat-scene, our natural habitat, succesfully torn down (not killed) by the right, yet when you provide some good protest songs, you can end up playing interesting places. I'm excited to play activist gatherings and demonstrations as much as playing street parties or "bigger" official-ish venues to people not yet exposed to something more radical-minded.
What can people expect from a DH&H concert? Do you emphasise perfect renditions of the songs or do you prefer to create a real live show that is more than just music?
HH: Rock 'n' roll with a drumcomputer, synths, a lot of bass and some guitar solos. When I'm performing my music I kind of explode. I think I'm a better live-performer than a studio-musician, though I like both.
So far, the band has only released one demo and even that only consisted of three songs. Are there any plans to release more material and, if so, when will this probably happen?
HH: We'll start working on a first album in 2018. We've learned a lot during the demo-sessions. We want it to be good, so we'll take time for it. The songs are ready but we're still looking for the right sounds for each song.
All three of you are strong supporters of the DIY ethic. For a punk band like Ulrikes Dream this seems quite obvious but DH&H is a band with a predominantly electro sound. You could potentially reach quite a different audience. Will that affect your general attitude towards the music "industry"?
HH: The punks have already got the message, so it's nice to reach out to other audiences too. If it ngs us to bigger venues or festivals, why not?
AD: I may shoot myself in the foot saying this but I never felt I had to behave better towards corporate music culture. When playing more mainstream events with past bands, it happened that the advertising banners of festival sponsors - especially banks and multinationals - got covered or torn down onstage. You can't ask for radical bands because it looks trendy and then expect them to put up with the conformism and consumer-mentality present on so many of those happenings. To me, if there are compromises, they'd have to be a win-win situation for the things I stand for, not for my ego or my wallet at the cost of being honest.
A lot of the electro bands reviewed or interviewed in Peek-a-boo share their social criticism with their audience, but DH&H is taking it a step further. Instead of general statements on the pitiful state of our civilisation, you write very direct lyrics that stimulate people to protest. Some newspapers even picked up your derisive rant on the incompetence of Joke Schauvliege, currently minister for the environment. Would you consider making less direct and less rude lyrics to reach a wider audience?
HH: I think we're not rude at all in comparison to the powers that be. As long as injustice is law, resistance is our duty. If by any miracle next week the people of this planet send all the CEOs , governments, armies and rich assholes with a rocket to the moon and start to organize our world in an anarchist way, with respect for our planet and all its inhabitants, I might consider writing less direct and rude lyrics.
AD: I agree. Flemish people are often a bit hypocritical when it comes to openly voicing their opinions outside of "social" media. Less so when they happen to be on the winning side - in this case racism - but things are so bad right now, with so many warning signs akin to the rise of fascism in the '30s, that being polite is not an option. In fact, shouting at the sideline is the least we can do. And people have to start getting over the fact that you are allowed to swear and can still have a valid point. The classist justice system on the other hand forces people to defend themselves in near-Latin. Our message will be more inconvenient than that.
Last month, the band played the Breaking Barriers festival in Het Depot, Leuvens independent music centre. Was it an instructive experience for people who learned their trade in not impressively equipped squats or doesn't it make it difference where you play?
HH: We'll be happy to play there again one day, a good PA, super acoustics, nice lightshow, friendly and helpful crew. The stage felt like home, just as any stage, it doesn't matter where you play, you always have to rock. Even if there are only three people attending the gig and the sound installation is shit.
AD: Some places can be horribly sterile, but Depot was very enjoyable. I've shared the stage with Christina Aguilera - even if it was just putting on yellow tape so she wouldn't fall off playbacking - but I value spirit no less then professionalism. A good mix is ideal. We've had rotten sound to a great atmosphere and the other way round.
As a band that's still rather obscure, most gigs in the near future will probably be support slots for other acts. If you could choose one well-known band to open for, which one would it be?
HH: Chumbawamba.
AD: New Model Army
To conclude, how can people contact Donder, Hel & Hagel?
www.facebook.com/donderhelenhagel
Malcolm NIX
06/03/2018
---
Donder, Hel & Hagel is de nieuwste band van drie veteranen van de scene in en rond Leuven. De drie bandleden maken al muziek sinds de 90's, maar nu creëren ze hun tot nu toe toegankelijkste muziek. Sommigen zouden het zelfs goed durven noemen. In feite deed iedereen dat zelfs tijdens hun eerste concerten. De eerste vraagt ligt natuurlijk voor de hand. Waar komt die eigenaardige naam vandaan?
Hans Hagel: We hebben gedurende maanden een naam gezocht en toen kwamen we toevallig kapitein Haddock tegen en wat hij ons toeriep was "Donder, Hel & Hagel!!! Stelletje zoetwaterpiraten!!!" Sinds die dag noemt iedereen ons 'Donder, Hel & Hagel'.

Een nieuwe band, maar de mensen die er deel van uitmaken, zijn niet nieuw. Wat heeft jullie ertoe aangezet om af te wijken van de meer punky sound van jullie andere projecten en een heel andere, meer elektronische sound uit te proberen?
Hans Hagel: Het was de aandrang een nieuwe band op te richten na de split van de vorige band. Ik wil dansbare muziek maken, maar ik wil niet de ska-punk-dub herhalen die ik vroeger speelde. Ik had nog nooit met synthesizers gewerkt. Het leek me leuk dat eens uit te proberen en ik heb er geen spijt van.
Anton Donder: Hetzelfde geldt voor mij. Na gedurende veertien jaar ska-dub-punk te spelen, was het tijd voor iets nieuws om me uit te dagen. Met mijn activistische roots is er altijd de vraag hoe ik de tegenwoordig dominante rechtse ideeën en tradities kan ondermijnen. Ik wil een nieuw publiek vinden, hopelijk terwijl ik ondertussen het oude publiek ook kan entertainen.

Heeft dit gevolgen voor jullie andere bands, zoals Ulrikes Dream of Cop on Fire? Zullen deze bands naar de achtergrond verdwijnen terwijl jullie DH&H proberen te promoten?
Hans Hagel: In andere bands spelen, heeft me meer concertervaringen bezorgd, wat Ulrikes Dream heeft geholpen de voorbije twintig jaar elk jaar beter worden. Volgens mij zullen de meeste gevolgen dan ook positief zijn. We zijn allemaal al gelijktijdig in verschillende muzikale projecten actief geweest. We denken dat we dit wel aankunnen.

Waar zouden jullie zich het liefst op focussen, concerten of opnames? Beschouwen jullie DH&H als een echte live band of meer als een studioproject?
Hans Hagel: Het is een beetje beide. Ik houd ervan urenlang songs te schrijven en te arrangeren, maar niets is beter dan een goed concert. Het gevoel op een podium te staan voor een publiek dat uit de bol gaat op mijn muziek is verslavend. Het was altijd de bedoeling muziek uit te brengen, concerten te spelen, mensen te laten dansen en hen te inspireren om de wereld te veranderen.

Voor nieuwe of onbekende bands is het niet gemakkelijk gelegenheden te vinden om te spelen. Jullie eerste concerten vonden allemaal plaats in Leuven, waar jullie het voordeel hebben veel mensen te kennen. Hoe zullen jullie proberen een publiek te bereiken buiten dit provinciestadje?
Hans Hagel: We zijn gevraagd om in Gent, Peer en het Nederlandse Hengelo te spelen. Dit betekent dat niet enkel de mensen in Leuven of in België geïnteresseerd zijn. We denken eraan een booking agent in te schakelen, maar voorlopig houden we het bij de DIY-aanpak. We vragen wat rond en versturen demo's. Ik wil me eerst op een album concentreren voor ik intensief concerten begin te zoeken.
Anton Donder: Het is moeilijker geworden omdat de rechtse partijen veel van onze natuurlijke habitat, de krakersscene, met succes hebben neergehaald, maar niet vernietigd. Wie goede protestsongs produceert, kan echter op interessante plaatsen spelen. Het windt me even zeer te spelen op tijdens activistische bijeenkomsten of betogingen als op straatfeesten of in grotere, min of meer officiële zalen vol mensen die nog niet aan iets meer radicaals zijn blootgesteld.
Wat kunnen mensen verwachten van een concert van DH&H? Leggen jullie de nadruk op het perfect spelen van de songs of creëren jullie liever een echte show die meer dan enkel muziek inhoudt?
Hans Hagel: Het is rock'n'roll met een drumcomputer, veel bas en een paar gitaarsolo's. Als ik mijn muziek live speel, ontplof ik in zekere zin. Hoewel ik beide leuk vind, denk ik dat ik een betere live performer dan studiomuzikant ben.
Tot nu toe heeft de band enkel een demo uitgebracht en die bestaat eigenlijk ook enkel uit drie songs. Zijn er plannen om meer materiaal uit te brengen en, zo ja, wanneer zal dat waarschijnlijk gebeuren?
Hans Hagel: In 2018 zullen we aan onze eerste album beginnen te werken. We hebben tijdens de demosessies veel geleerd. We willen dat het een goed album wordt en dus zullen we er tijd voor uittrekken. De songs zijn klaar, maar we zoeken nog de juiste sound voor elke song.
Jullie zijn allemaal sterke aanhangers van de DIY-ethos. Voor een punkband als Ulrikes Dream lijkt dat evident, maar DH&H is een band met een voornamelijk elektronische sound. Jullie zouden een heel ander publiek kunnen bereiken. Heeft dit een invloed op jullie algemene houding ten aanzien van de 'muziekindustrie'?
Hans Hagel: De punks hebben de boodschap al begrepen. Het is dan ook leuk eens een ander publiek de hand te reiken. Indien dat ons naar grotere zalen of festivals leidt, waarom niet?
Anton Donder: Ik schiet mezelf misschien in de voet door dit te zeggen, maar ik heb nooit het gevoel gehad dat ik me beter moet gedragen ten aanzien van de commerciële muziekcultuur. Toen ik met vroegere bands al eens op een meer commercieel evenement speelde, gebeurde het wel eens dat de spandoeken van adverteerders of sponsors, in het bijzonder banken en multinationals, werden bedekt of neergetrokken. Men kan geen radicale band boeken omdat het trendy lijkt en dan verwachten dat die band meegaat in het conformisme en de consumptiementaliteit die op veel van die evenementen aanwezig is. Voor mij moet een compromis een win-winsituatie vormen voor de zaken waarvoor ik sta en niet voor mijn ego of mijn portefeuille ten nadele van mijn eerlijkheid.

Veel van de electro bands die in Peek-a-Boo aan bod komen, delen dezelfde maatschappelijke kritiek als hun publiek, maar DH&H neemt dit nog een stapje verder. In plaats van algemene verklaringen over de meelijwekkende toestand van onze beschaving, schrijven jullie directe teksten die mensen stimuleren om te protesteren. Sommige kranten hebben zelfs jullie vernietigende scheldpartij aan het adres van Joke Schauvliege, minister van Leefmilieu, opgepikt. Zouden jullie het overwegen minder directe en minder grove teksten te schrijven om een breder publiek te bereiken?
Hans Hagel: Ik denk dat we helemaal niet grof zijn in vergelijking met de huidige machthebbers. Zo lang onrechtvaardigheid de wet is, is verzet onze plicht. Indien de mensen op deze planeet volgende week op miraculeuze wijze zouden beslissen alle ceo's, regeringen, legers en rijke smeerlappen met een raket naar de maan te sturen en zouden beginnen de wereld op een anarchistische manier te organiseren, met respect voor de planeet en al haar bewoners, zou ik misschien overwegen minder directe en minder grove teksten te schrijven.
Anton Donder: Ik ben het hiermee eens. De Vlamingen zijn vaak een beetje hypocriet met betrekking tot het openlijk uiten van een mening buiten de sociale media. Dat is minder het geval indien ze zich toevallig aan de winnende kant bevinden, in dit geval de kant van het racisme. Het gaat hier nu zeer slecht. Er zijn zo veel waarschuwingstekens verwant aan de opkomst van het fascisme in de jaren 1930 dat wellevendheid geen optie is. Langs de zijlijn staan roepen, is eigenlijk wel het minste wat we kunnen doen. De mensen moeten ermee leren leven dat iemand tegelijkertijd kan schelden en gelijk hebben. De klassenjustitie dwingt mensen echter om zich in quasi-Latijn te verdedigen. Onze boodschap komt meer ongelegen dan dat.

Vorig jaar heeft de band gespeeld op het Breaking Barriers festival in Het Depot, het onafhankelijke muziekcentrum van Leuven. Was dit een leerrijke ervaring voor mensen die hun vak in niet zeer indrukwekkend uitgeruste kraakpanden hebben geleerd of maakt het geen verschil waar jullie spelen?
Hans Hagel: We zouden daar met plezier ooit opnieuw spelen. De p.a. was goed, de akoestiek was super, de belichting was leuk en de crew was vriendelijk en behulpzaam. Het podium voelde aan als een thuis, net zoals elk ander podium. Het maakt niet uit waar men speelt, met moet altijd rocken, ook als slechts drie mensen het concert bijwonen en de geluidsinstallatie op niets trekt.
Anton Donder: Sommige plaatsen kunnen verschrikkelijk steriel zijn, maar Het Depot was zeer aangenaam. Ik heb het podium gedeeld met Christina Aguilera, al was het maar om gele tape te bevestigen zodat ze niet al playbackend van het podium zou vallen, maar ik hecht even veel waarde aan ingesteldheid als aan professionalisme. Een goede mix is ideaal. We hebben al een goede sfeer met een slecht geluid en omgekeerd gehad.
Aangezien jullie band nog vrij obscuur is, zullen de meeste concerten in de nabije toekomst waarschijnlijk uit voorprogramma's voor andere bands bestaan. Indien jullie een bekende band zouden mogen kiezen om voor te openen, welke band zou dat dan worden?
Hans Hagel: Chumbawamba.
Anton Donder: New Model Army

Tot slot, hoe kunnen mensen Donder, Hel & Hagel contacteren?
donderhelenhagel@gmail.com
www.facebook.com/donderhelenhagel
Malcolm NIX
06/03/2018
---