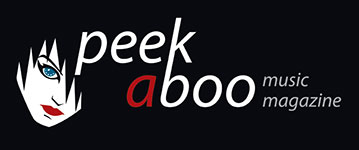 like this interview
---
NERVENBEISSER
'WE'RE DOING OUR THING AND WE'LL KEEP IT THAT WAY'
28/12/2017, Stef COLDHEART
---
Nervenbeisser is a German formation mixing electronics together with metal and industrial music. The global sound approach and the German lyrics might rapidly remind one of Rammstein. The band has now released their new album "Zeitenwandel" on Echozone and simply confirms their huge potential revealed with the debut album "Geschlechterschlacht". It's a great and powerful production which inspired me to get in touch with the band. Walter Stobbe give me more info and details.
Nervenbeisser seems to be a familiar name in your homeland, Germany, but not really abroad. This is maybe an opportunity to tell us who's hiding behind the band, the way it all started and the main facts in the band's history so far?
Walter: The band Nervenbeisser was founded in 2001! Band members are singer Olaf Seider and guitarist/songwriter/producer Walter Stobbe. The live crew members are professional drummer Chris Löffel (since 2015) and bass player Eric Cornelius (since 2017).
Olaf and I worked together for the German TV-Station SAT.1 back in 1998. We became friends and decided in 1999 to found a sound-studio together. We worked in this studio (commercials, drama books etc.) and 2 years later (2001) we decided to found Nervenbeisser. We (self-)produced a first demo called "Feuerteufel". One year later we got an independent deal with Goodlife Records. On this label we released our first EP "Bondage" (2003). One year later we got a deal with ZYX Music and released our first album "Geschlechterschlacht". Then there was a break until the band got reactivated in 2014. Since then 2 official releases saw the daylight and we went on tour as support for Stahlmann, Heldmaschine and Hemesath. Next year we'll do the support for the tour of Crematory and hopefully we'll release a great new album in 2019...stay tuned (laugh).

How would you introduce Nervenbeisser considering elements such as sound & influences plus the importance of the lyrical content?
Nervenbeisser is a mix of metal/rock and electronic/industrial elements combined with driving beats (a mixture of live drums and electronic beats) and partly hard but also emotional vocals!!! The lyrical content is a story of what we experience in our lives. It's almost like a biography. We have many influences in our music! We listen to music almost every day and automatically you get influences from music you listen to, of course. It starts with rock and metal stuff at one side and ends with classic music on the other side. A big range of influences, but if you wanted to hear a band name... sorry!!!

Your new album "Zeitenwandel" has been released 13 years after your debut album "Geschlechterschlacht". What happened in the meantime and how does it feel to have achieved release of this new work?
That's true; we had our first album released in 2004 by ZYX Music (like already mentioned), a popular German label... Eisbrecher signed a few months later on the same label and we truly believe this was the main reason why they didn't support us any longer. We were really disappointed about the music business at that time and Olaf and I went our own ways.
Ten years later we decided to have a reunion of Nervenbeisser and in 2015 we re-released "Geschlechterschlacht" followed by a tour with Stahlmann and Heldmaschine. In October 2017 we released "Zeitenwandel". Right now we are on tour again. The first part of the "Zeitenwandel"-tour is almost finished, but in May 2018 the second part of the tour is scheduled. Hopefully there will be also some Benelux-dates. We'll see... it's not clear yet.
Our new album "Zeitenwandel" has an average rating (21 ratings so far) of 'good'. We are really proud of it and we feel honored and we are thankful that the music press all over Europe is so open minded!!!

You invited a few interesting guests on the new album. What has been their impact on the songs they contributed to and what did you learn from it?
It was a new and interesting experience for us to collaborate with other artists. We believe it was worth it. It's a completely different way of writing songs than we did on our first album. Maybe we will do that again in future...we'll see!

Do you have an established procedure in the song writing? I mean who's taking care of what and what comes first (electronics, guitar, lyrics…)?
We try to break our establishment of writing songs as often as we can but we would lie if we'd say that we have no establishment... Normally, the riff-idea comes first (Walter), than beats and synths (mostly Walter – few times Olaf) and vocals on top (Olaf). The writing of the lyrics frequently is the last part of the entire writing process. But we're gonna try to break even this. We have already one idea for the next album...a lyrical idea and a riff – pretty cool…

Your music is often defined as 'Neue Deutsche Härte', which quite automatically is linked to Rammstein! What's your point of view about this link and why don't German formations such as Nervenbeisser, Eisbrecher etc… get a similar international recognition?
Good question... We believe there are several reasons why Rammstein got world-wide recognition. An important factor is the live show including the 'pyro-elements'. This is really bombastic and the live sound is always fat! Maybe people nowadays rather visit 'one' Rammstein show instead of 3 or 4 'smaller' shows. Another reason might be the simplicity of Rammstein's music (I don't mean their music is worse!!!). You maybe catch more people with simple arrangements in Germany... and that's the country where they, first of all, had a huge success! The rest, of course, is history…
We have no problem to be defined as 'Neue Deutsche Härte'. Most people need a label where they can put you into as a band, although we think that our music is more diversified. And it is obvious that many reviews of our music prove that we have more diversity in our music. But, perhaps this is one of the main reasons why we had not the same success like Rammstein... so far... but we're doing our thing and we'll keep it that way!!!
Stef COLDHEART
28/12/2017
---