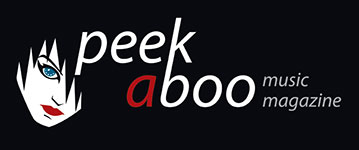 like this interview
---
MANINKARI
'Sound Has Also A Place In A Process Of Spiritual Healing'
26/03/2018, Stef COLDHEART
---
Olivier and Frédéric Charlot are twin brothers based in Paris. They've been involved in other projects but Maninkari definitely appears to be their 'Mothership'. They've released multiple productions on different labels since 2007, but the band is not exactly what I would call a familiar name. Their newest opus "L'Océan Rêve Dans Sa Loisiveté - Second Session" released on the Polish label Zoharum took me by surprise for its mix of ritual-, dark-ambient- and experimental influences. I've been deeply impressed and decided to get in touch with the twins.
I've to admit I wasn't that familiar with Maninkari before discovering your latest work "L'Océan Rêve Dans Sa Loisiveté - Second Session". So can you briefly tell us the most relevant facts about background and sound orientation concerning Maninkari?
"L'océan Rêve Dans Sa Loisiveté" is another point of balance; it's a long series of improvisation and composition recorded at home during rehearsals. We go more towards the essence as this thread became more solid throughout our growing experience. Certain forms of darkness became less present than before.
The main characteristic of your music is without a shadow of a doubt the use of authentic and traditional instruments. Where does this fascination comes from and what do they represent in the sound of Maninkari?
The instruments we use are popular instruments from different countries. What characterizes them and what pleases us are their resonances and the captivating strangeness of their sounds. It pushes us to make them ring and to experience a whole range of emotions and feelings. These instruments are like a distant call, another way of matching with us and making us more free.
I noticed you're twin brothers so what makes it special working together and who's taking care of what when it comes to composition, production, live performances?
I think it can be summarized as an alter ego and total confidence in each other's feelings. We share everything together.
You've already released several productions as Maninkari. Can you analyze the evolution in sound, influences, composition throughout the years and what are the further ideas you've in mind right now?
Our first albums are more complex and difficult to play on stage since we are only two. We progressively evolved towards cinema, soundscapes and drone. We record live acoustic instruments on DAT (the TCD-series from Sony) or Mini-Disc (the MZ1 from Sony is marvellous). Aside from the aesthetics and sound purposes, sound has also a place in a process of spiritual healing.
Your music is instrumental so what are your main sources of inspiration when it comes to find titles for the tracks (except the new album where the tracks remained untitled) and the albums (like "L'Océan Rêve Dans Sa Loisiveté")? What is it all about and is there a particular reason why you don't want to experience with vocals?
For "L'océan Rêve Dans Sa Loisiveté" or "Oroganolaficalogram" the direction is more centered on a single general idea. We are very interested in fantasy and the subconscious so most of the titles have been featured in our dreams. We have experienced several female voices on our album "Ruins Of Time" which is the music of a short film and also with another project called Sphyxion, which is more into dark-wave music.
The playing of authentic- and traditional instruments create a link with a few other famous bands in the genre such as Dead Can Dance, Rajna… Do you feel related to these –and other bands and what's your perception on contemporary music generally speaking?
At first we were very influenced by the labels Mute Records and 4 AD and next by musicians like Kayhan Kalhor, Pauline Oliveros, Organum, Scelsi while others came later on. We are more attracted by minimalism and repetition while we are rather instinctive so our relationship with contemporary music is sometimes a perception of intellectualized music.
Stef COLDHEART
26/03/2018
---