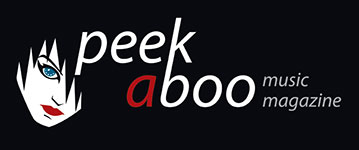 like this interview
---
JOE BOYD
Producer of Pink Floyd, Nick Drake, Nico, R.E.M, talks about the years of experience and his coming book.
30/03/2020, Danil VOLOHOV
---
Since the 60s, Joe Boyd used to produce dozens of releases of very different artists. Pink Floyd, Fairport Convention, Nico, Nick Drake, Soft Machine are at the very beginning of his long list.
It seems that Joe Boyd is an ideal person to speak about production work – he started his producer's work when you didn't need to have a background of a musician to record someone. And the 4-track sessions were the real "art".
Nowadays it seems that Joe's activities didn't really change. He keeps on exploring different music but in different form.
This Spring Joe Boyd would release his newest book focused on the history of World Music. Before it – Peek-a-Boo magazine got the chance to speak with Joe on his experience and 60s, about UFO- lub and his producer's work.
As far as I know, for a few years already you've been working on a book about World Music. It will come out this Spring. Could you please tell our readers a little bit about it ?
It will tell the "backstory" of the "exotic" musics that have become popular with Western audiences – African, Latin, European etc.
In addition to that, you also did some work with World Music artists. It's an interesting topic for discussion. Taking into account the general style, what was the difference between these artists and all the sorts of artists you used to work with over the years ?
Starting in 1986, most of my production work has been with non-western artists. Anglo-American bands and singer-songwriters changed the way they worked from the late 80s onwards in ways that didn't interest me (Pro-Tools, Click-Tracks, overdubbing etc). The virtuosity of many artists from other cultures reminded me of the brilliance of folk, jazz and rock artists I worked with in the early years of producing.
When did you get this interest, exploring the peculiarities of World Music ? What was the point of entry ?
I started listening to "foreign" music when I was about 6. Piaf, Dietrich, Carmen Miranda on my parents' 78S. I always loved listening to unfamiliar music that didn't see a way to market the music until the mid 80s.
Once you said that it's important for a producer to have the right instincts. But don't you think that in some cases, a producer's role would be confined to a fixation of what's happening in the studio, like live-recording. Or is there always the process of interaction and getting with someone else's vibes ?
"Instincts" includes choosing who to work with and which material to record. Interaction is central to all studio production.
Back in those days, how hard it was for you to capture these things, the atmosphere on the recording ? I guess it was specific with 4-track.
It was easier then. Most recording was "live". At least, partly. There was little isolation of separate overdubs which detracts from atmosphere. Two-track or mono-live-recording ( pre 4-track ) is the most atmospheric of all.
With the development of technologies, was it hard for you to step away from your well known methods of work or did you take all the changes positively ?
Sadly not. Giving artists the opportunity to create endless alternative vocal takes, for example, many will seize it eagerly, then you end up spending hours piecing together a master vocal taking a phrase from here, a word from there, a syllable from there. Not my cup of tea. They would have been better going for one great live take.
What helped you to define the sounding on the recordings you started doing for British folk artists ?
I learned from the master – Paul Rothchild – who recorded Paul Butterfield and brought a Hi-fidelity, 3-deminsional sound to their records and to The Doors. Then I found John Wood at Sound Techniques who was more used to classical recording but could easily apply that knowledge to folk music.
If we'd generalize your experiences, how do you see your role working with various artists and how much does your role, tasks and objectives depend on a certain style of music ?
I like to think I could happily work with any style of music, assuming I thought the performers involved were great and moved me.
After you opened UFO Club and started working with artists like Pink Floyd and Soft Machine, didn't it feel that something was going on ?
That was pretty obvious at the time. The whole city could feel it.
Before it, did you experience something similar while living in the US ?
Greenwich Village and Harvard Square were exciting in the early 60s but not as pervasive and innovative as West London between August '66 and August '67.
Among the people you used to work with are such nearly mysterious characters and true geniueses like Syd Barrett, Nick Drake or Nico. Some would say that these were quite difficult artists to work with, just because the things they had been working with always were sort of "on the edge". What helped you to achieve an understanding with all these people ?
Syd and Nick were easy to work with. We never had any trouble communicating. Nick got a bit more difficult towards the end of "Bryter Layter". We didn't always agree. Nico was opaque but I was really working with her via John Cale.
Is it always important to have a personal chemistry with artists ? Or there were some cases when you used to distance yourself…
Impossible to generalize. There's always some kind of relationship and dialogue, some warmer than others.
In what way did these experiences change your life and attitude towards what you've been doing since ?
Anyone's life is the sum of their experiences and mine is no different.
Being a musical producer since the late 60s up to present day, what do you think, how much has the role of producer changed after all these years ?
Almost entirely. Most producers now are ex-engineers or musicians themselves. Younger musicians sometimes have trouble understanding how someone without either or those skills – who was just good at listening, encouraging and mixing – could be a producer.
Danil VOLOHOV
30/03/2020
---