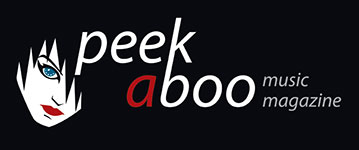 like this interview
---
JHNN
An Interview With Canadian DJ/Multi-Instrumentalist JHNN
18/04/2020, William ZIMMERMAN
---
JHNN (pronounced J-H-double-N), or John K Arum, is a producer/DJ from Calgary, Alberta, Canada. Having been active in production and DJing since 2009 in his bedroom while bringing his DJing skills to clubs three years later, he's developed a sound that can be described as "mellow dark disco." His latest single and video is "My Strange Addiction." We'd like to thank JHNN for his time.
Hello and thanks for the interview. Could you start by giving us a bit of a background on your music? You started as a DJ in Canada, right?

My music was inspired by mostly house music and electro from 2008 like MSTRKRFT, Boyz Noise etc. More recently I kind of wanted to explore more of the industrial/Post Punk type of stuff because a lot of people kept saying I make some sort of industrial house. I mean I love this genre called UK Funky which fuses Afrobeat, Afro House, Afro Percussion with Bass Music and ever since I found it in 2010 I haven't been able to find anything like it.
What are some of your main influences both as an artist and as a DJ?
I am going to tell you my momentarily influence as an artist right now because it constantly changes of what becomes main...Right now it is a lot of The Smiths, Depeche Mode, Solid Space, Sonic Youth, Boy Harsher, The Presets, Cut Copy, New Order, Modest Mouse and more post punk type stuff. As A DJ, 1. DANIEL AVERY for sure, Alan Braxe, Dj Falcon, Red Axes, Nic Monaco (my love I love love love Nic Monaco), Caribou, Tiga, MSTRKRFT.
Outside of musical influences, what do you do that inspires your creativity?

Suprisingly enough...comedy. I love watching comedians either work their material out or talk about how they work their material out. I get inspired that they just throw away jokes if the audience doesn't laugh and they work on the same jokes for years. I don't know why laughing reminds me of music but it does.
"My Strange Addiction" is the latest single and video. Can you tell us a bit about the video and the idea behind the song?

I wrote "My Strange Addiction" in 2018 and honestly I was experimenting with afro beat sounds and industrial sounds. I wanted something that wasn't 4 on the floor because at that time I was hearing a pattern of some progressive house sounds, Burning Man tribal type of house and I was getting tired of it. I went out to this night called "Hang the DJ" in Calgary which was more 80s post punk, new wave, industrial, goth music and just 90s alternative. I fell in love with this night back in 2017 and I just wanted to make more stuff like it. But also I love House music and there was a lot of house music I listened to that inspired the way I mixed so I was kind of trying to get two worlds to meet. It somehow wound up sounding Industrial actually because it was just supposed to be house, post punkish and afrobeat meeting together. The video was just because I actually joke around about not trusting cats and I just wanted to make a video just showing all the cats I was around constantly. Also I just sometimes think its strange how addicted people are to an animal that only kind of shows love every once in a while.
What do you think that the biggest misconception about being a professional DJ is? Certainly it's more challenging than it looks I assume?

There is storytelling involved in DJing if you are trying to carry a night I think. A lot of people think you just play the best songs, top 40 hits and that you are not familiar with the fact that when they recognize something it makes them dance harder. The audience just assumes they can walk into a bar not playing top 40 specializing in something other than mainstream and they just assume we can drop their favourite Beyonce song like clockwork. Most Djs not playing Top 40 are trying to cater to what they love and they are showing you almost like a spotify playlist of what they love listening to. Timing, timing, timing is so important in DJing and people don't realize that maybe the timing could of been on point and that's why they liked the song or it just could've just been a feel. What I'm trying to say is that there are so many factors to being a DJ especially if you take the digging for tracks seriously.
Could you take us inside your studio and give us an idea of your tools for creation?

My studio has KRK rokit 5s and Fl Studio with a DJ interface as a soundcard. It's DIY and I'm keeping it that way til I find something that makes my life easier. I am too broke to have an amazing studio. LOL.
Your last release was called Afrofuturism. The new single is a little bit different in style. Where do you see your style developing in the future? Perhaps a more ebm/industrial vibe?

Funny that you say that. My style has always been catering to the certain project. I just needed something new so I finally went through some tracks before and they all sounded industrial. So yeah it's probably for now going to be industrial/ebm BUT I can't do it forever. Before Afrofuturism which was an ode to the "YYC Synthwave" scene (Calgary's airport code is YYC if you didnt know), I was inspired more of Metric, LCD Soundsystem, Cut Copy, Dragonette, etc. I wanted to sound like them and after that process I learned that I should just do what I am feeling and for some reason it kept going back to post punk/industrial/new wave. To answer the question where do I see my style going, for now industrial but after the next two albums I am not sure.
What plans do you have for the forthcoming months?

Right now I am finishing my EP entitled Machine Funk which includes the track "My Strange Addiction." I am planning on releasing my full LP later on this year. But for the most part I am trying to get into show shape with this album. I want to be more of a live performer than a DJ.
What do you hope your legacy will be as an artist?

My main goal is to get people to act within their community and believe in yourself enough to do something about it instead of traveling somewhere else where it is already done. You are more likely to get discovered distinguishing where you came from then trying to pretend like you lived in new york your entire life. Embrace your beginnings.
For more information:
http://www.facebook.com/JHNNbook
William ZIMMERMAN
18/04/2020
---