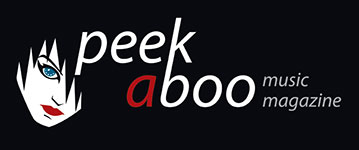 like this interview
---
FIX8:SED8
I Could Talk About The Wonder That Is Skinny Puppy For Hours
09/12/2019, Stef COLDHEART
photos: © Luc Luyten
---
Fix8:Sed8 is one of these EBM projects dealing with sophisticated and complex sound treatments. Driven by Martin Sane, this German solo-project clearly reminds us of the sound atmosphere created by bands such as Skinny Puppy, Mentallo & The Fixer and related bands. But more than being simply a cheap emulation, Fix8:Sed8 has progressively constructed its own sound. That's what the new album "Warning Signs" released by Dependent Records reveals; an intelligent, old-school EBM approach!
"Warning Signs" is your fourth full length album. What does this work mean to you and how do you see this album compared to previous full lengths?
Arrangement- and composition-wise, it's definitely the most complex and ambitious release of mine to date. I'd like to think that I am getting better as a musician the more time I spend making music and hopefully this is reflected in "Warning Signs". At the same time I have to admit, that it isn't as homogenous as "Foren6" and blends several styles together, but I do think of single tracks on "Warning Signs" as the best work I've ever done.
Recently I've been blessed with a real flood of ideas and inspiration and every time I sat down to write new music a new song came out of it. Often they were very different from each other, hence the diversity on "Warning Signs". And while ironically I prefer homogenous albums you can listen to in one go because they tell one big story, I am very happy with the album because as mentioned before the individual songs are among the best I've ever come up with and different styles or not, they all still sound like Fix8:Sed8, which is the only criteria I am limiting myself with.
I indeed got the impression "Warning Signs" moved on there where "Foren6" stopped; even more sophisticated and globally speaking a more styled production work. What did you try to accomplish sound-wise and tell us a bit more about the writing- and production process?
The writing process was similar to the one for "Foren6". Most of the time I would start programming a beat and build the song around it. Sometimes it's a cool pad or atmosphere that functions as initiator.
What has changed is my approach to record vocals which I always dreaded because I'm not the most gifted singer out there to put it mildly.
But on "Warning Signs" I really went out there singing hooks, melodies and using my actual voice with barely any altering effects. Sure, I had to get properly drunk first to be brave enough to do it this way and I still cringe sometimes when I listen to it, but so far it was received by fans very positively and as addition to the overall diversity of the album.
Did you have to face main difficulties and eventually challenges in the writing process of this album? What are your biggest items of satisfaction and are there some aspects you would have liked to do a different way?
Surprisingly it was a smooth cruise from beginning to end. Even the dreaded vocal-recording sessions went well and took a fraction of time compared to "Foren6". My producer Arnte (of Pyrroline-fame) and I've become a really good team and while he was mixing one demo I was already working on the next one. It is also one of the reasons why it only took 2 years after "Foren6" for "Warning Signs" to be released.
There are one or two songs I am not 100% happy with in hindsight and I don't enjoy listening to them as much as to the others. Ironically one of them has been named a favorite by many people, so if they are happy I am happy too.
You've always been strongly influenced by the darker electro/EBM style reminding bands such as Skinny Puppy, Mentallo & The Fixer, X Marks The Pedwalk ao. What fascinates you in this retro-sound and what are your personal references and criteria when it comes to sound creation and composition?
Oh man, I could talk about the wonder that is Skinny Puppy for hours! In general I love the darkness and complexity within the music of the above mentioned bands. Since I am not making music in order to become rich and famous and sales are completely irrelevant to me, I have the freedom to make music I would like to listen to myself. And since I am such a big Skinny Puppy, Mentallo & The Fixer and FLA-fan, the roots of my music are pretty obvious. It is nice to be told that I have my own signature-sound by now, but equally often I hear that Fix8:Sed8 is a cheap 'Puppy rip-off', so there you go…
I like my songs to be complex without being too convoluted for complexity's sake. I don't like too much repetition within a single song, so if someone listens very carefully they will notice tiny changes throughout the song, especially in drum-programming. This might be more of an ego-thing than actually audible for most people but it makes me feel better and I enjoy the songs more since I know exactly where those little changes come.
Speaking of which: I'm already working on new songs and boy oh boy, if I thought that the songs on "Warning Signs" were complex I thought myself a lesson with the new tracks!
Lyrical-wise your album seems to be a critical reflection about society and the world we're living in! Do you've some favorite- and eventually inspiring writers, movies ao… which had an impact on "Warning Signs" and how do we have to understand the title of the album?
I am fascinated by everything that deals with the dark side of life and human nature. While my lyrics usually work as an additional tool to set an atmosphere and I always write the music first I do find it important to have a theme that stretches across the entire album.
I am certainly not re-inventing the wheel by writing about the world going down the drainer and how humanity is on collision course with its own extinction, it is a cool and interesting subject though which fits the music well in my opinion. I like to write lyrics that leave a lot of room for interpretation, I don't spell things out. They're full of analogies and metaphors and can be interpreted differently by whoever is reading them. I find it to be more interesting this way and easier for people to find a way to identify themselves with what they're reading.
You've already been touring after the release of the album. So what might we expect from Fix8:Sed8 on stage and what do you expect from live performances and how do you bring the studio versions into live edits?

I love theatrics on stage. I'm always wearing some sort of mask and disguise, my mic-stands are decorated with doll parts, the new one is made of a scythe. I like the idea of entertaining people visually as well as with the music.
For some miraculous reason I managed to put an entire tour together and being invited to many big festivals.
I enjoy performing a lot, both in clubs and at festivals. I have a very loyal fan base and each show is a great experience because of them. The only downsides are the long distances I have to cover by car and the lack of time to work on new material (although I manage somehow, there is new material in the cooking).
All in all it is a real privilege to be able to do what I love and have so many people enjoy it too. It's a good time to be alive.
Stef COLDHEART
09/12/2019
---