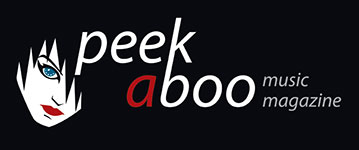 like this interview
---
TREY GUNN (KING CRIMSON,TU ,SECURITY PROJECT,...)
'I'm trying to set up an experiential thing...'
24/01/2020, Danil VOLOHOV
---
The first thing that comes to mind, when somebody says "Trey Gunn" is King Crimson. Over the years Trey recorded many different albums with legendary titans of prog-rock. And with it, Trey's career has been very diverse. He started recording his first albums on tape. And now there are more than 70 albums in his discography. Gunn looks back with a certain nostalgia. At that point, he only started exploring two basic instruments of his creativity – Chapman Stick and Warr Guitar. Nowadays, Trey Gunn is a well-known master of both. Who recorded dozens of albums using both instruments and never stopped or slowed down the tempo of his creativity.
In the interview for Peek-A-Boo magazine, Trey Gunn told us about his coming records and very first ones – "Playing With Borrowed Time" and "One Thousand Years", about prog-rock and the balance between improvisation and composing, about recent releases and Security Project, about the connection with the audience and coaching practice.
You said once that after you took Chapman Stick you got this feeling: "This is it!". Before this you had been playing guitar for six years. And bass, many years before it. Was it hard for you to get to the whole new and different musical landscape, exploring abilities of this instrument or at that point you were ready for it ?
A little bit of both! Actually, my very first attraction to the instrument was tuning. I had this sense of the guitar and bass tuning. It wasn't right for me. I had this blues-based vocabulary and I wandered that it was tuning…I remember that the Stick was tuned in fifth. That was my first interest. But then it didn't work out for me to get the instrument. They were expensive. You could hardly find them. So I didn't do that. That's where I met [Robert] Fripp and he showed this tuning that he was using on the guitar and fifth. I put on my guitar and that's when I realized: "Yes, it fits!" – forth was really terrible for me. They're right for other people, but not good for me. So when I moved to the Stick I was already kind of prepared for the fits. The first two days playing it was amazing. Like: "Oh, my God! This is incredible! I can do anything I'm trying to do but on another instrument!" – I could do kind of keyboard stuff, kind of bass-stuff, kind of guitar-stuff, kind of percussive stuff. And it was great! It was Heaven! Then, about day or three or four I started realized how much work was involved to really be able to play it. By the end, I was excited and terrified by the work involved. What I was, what I needed to do in order to be really be able to play it. Not just poke around on it. There was a little bit of both! A lot of excitement, a lot of terror. But I was already kind of resigned to my commitment. This was the instrument. So I was resigned to the work involved, basically.
After you released over 70 albums I'd like to ask you about the very first records you did. "Playing With Borrowed Time" and following "One Thousand Years" that you released after joining King Crimson. Could you please tell me a little bit about these albums. How do you remember that stage of your career and what do you think about them now ?
"Playing With Borrowed Time" and there were a couple before that. It was a totally different period! First of all, they were cassette-only-releases. And, they were recorded on multi-track. So it was an old cassette-porto studio where you had 4-track per cassette. It was great for me! I was exploring, trying different stuff and singing, playing with recording technology. What I want to say it was really infantile. Kind of the same recording technology that The Beatles recorded on! Basically 4-track. And if you were ambitious, you could bounce three tracks down to one and then you'd have three more tracks. So you could get a couple of more! I guess, to me now, those older recordings. And I'm talking before "One Thousand Years", after I met Robert…They were all exploratory! I guess, I would say sophomoric. I didn't quite have my voice yet, but there's still my thing in there. So something's still pretty good to me. Something's kind of juvenile exploration. But I was young! And when we get to "One Thousand Years", I've already been working with Robert and with David Sylvian by then. At that time, I was living in New York and had a percussionist. And it was kind of more semi-pro…I wasn't in a studio! Which was great, because I like to piece things together slowly, in a record. You couldn't afford it in a studio at that time. Now everybody records at home. It's kind of how things are done. But there's a lot of "One Thousand Years" that still holds up for me. It was the first real exploration of The Stick, where I went as far as I could, at that time. In many different directions, using instrument as orchestra. All the capacity of it, that I could.
You just mentioned playing with Robert at that stage of your career. And I started thinking about his influence of music in general. Of course, it's a well known fact that Robert Fripp became one of the pioneers of prog-rock and providers of certain esthetics…In what way your cooperation with Fripp changed your point of view of the things you've been doing at that point ?
Yeah! Great question! I guess there are two categories on looking at that question. One is – I'm using air quotes, is connected with how you "play' and how you "work". He had a big influence on me in terms of…There's a practical way, which is very similar to my martial arts practicing now. Which is trying to work as efficiently as possible. Just practically trying to use muscle energy. Now over-muscling the notes, so you could get nice smooth playing. You're not wasting your energy because it takes a lot of energy, in lots of different ways. But even just a physicality of instrument. That was a big factor on me. And speaking in terms of esthetic side –I suppose that's why we worked together, for so many years – I seem to have a lot of similar views in terms of…Let's say – performance and improvisational strategies. How to deal with each other on stage when you're improvising and supporting each other. And how to mix improvisation and composition, so you could get the best of two worlds. You don't get over composed. And you don't do too much improvisation. Although, I admit, we did a lot of improvisation that was totally improvised. Also, how obvious you make a musical idea. When you make it more saddle, how to make it more obvious and more open for how you hear it.
When you usually work, is it hard for you to find this kind of edge between improvisation and composing ?
I think, not so much nowadays. But it was a challenge at first, for me. When you're trying to find how you're gonna do things, you have a tendency at first to look into how the other people have done them. And sometimes that works for you. Some people are lucky enough so it works for them. For me, it's just generally didn't work. It was very-very rarely when I can look out and say: "Oh, this is how you do it!". So I have to explore and figure out my way of doing things. Now I have lots different strategies for doing those two things. And of course I'm always exploring more…I'm actually experimenting right now completely composing some pieces. Also completely improvising. It's a tricky line. I think when it's most successful, you can't tell what that line is. When you transition from composition to improvisation. We have this band here – Oregon. They're kind of more 70's and 80's. Like a classical jazz-group. There's oboist and upgrade bassist and percussionist that plays tablet-stuff. They had a fantastic blend between composition and improvisation. And you could not notice the difference between these two. When they move back and force. That was my models.
You just mentioned a certain project you're working on. Could you please tell me a little bit about it ?
Yes! I'm working on a lot of different projects. With a lot of different groups. First of all I have a small-label. Everyone I release – these are projects I play on. The latest one is Deep Energy Orchestra. There's a bass-player, here is Seattle, that writes…It's kind of Indian classical music meets rock…Little bit like a Mahavishnu Orchestra. That's one of the projects. But the thing I'm referring to – I'm working on a new solo-record. I've been working on it quite a while. But I just haven't had much time to put into it. And I'm getting back to it this Fall. It's completely composed. Now I'm putting this instrument called Warr guitar, only using that instrument. I like to set myself a challenge. And see if I can figure out a solution to it, by asking certain questions and putting myself into difficult musical situations I come up with solutions. For this record, I'm using percussive side of the instrument. And the whole record, at this point it just Warr guitar. Overdubbed, very composed, more like a string quartet or chamber ensemble. I'm still exploring it. But some of the demos and first compositions are fantastic! It's the process where I have to compose the whole thing first. And then go back playing all the parts. Right now I'm still on the composition process. So far, there's no improvisation at all. Which is very unusual for me. But I like it!
Most of your works are usually described as using epithet "rhythmic". Even you once said that you like working with "percussive sounds". Can you say that usually your composer's work starts from a rhythm ?
Now necessarily. Maybe…In the past I've always started with rhythmic elements. I'm working a lot more with pitch and melody these days. And exploring my own harmonic language which kind of has taken the backset for rhythmic side. For some of these new compositions I'm working on, harmonic architecture [gets] first. And then going into it, letting the melody kind of lead the rhymes go. That makes sense. The rhythmic structures are very-very strange, when I go back and look at it. A bar 7, a bar 13, a bunch of 5's…It's not rhythmically composed in that way. It's just how the melodies are asking to be formed.
In this connection I'd like to ask you about your last release – "The Waters, They Are Rising". On the artwork you put a quotation from ancient Aztec tale saying: "The water and the sky drew near each other, all of mankind drowned and turned into fishes". Can you say that with this record you've been following a certain conceptual idea ? A transformation…
That record is the opposite of that, I'm talking about now. It's very watery, completely flowy. It's almost, completely improvised. I'm speaking a little ahead of myself. But I'm picturing four records with this different names. That is "watery" theme. Then – a theme of gravity and pointillism…With "Waters, They Are Rising", first of all, a lot of improvisations came from this group I have – The Security Project, that plays Peter Gabriel's music. Lots of these improvisations were taken from introduction to the piece – "Here Comes The Flood", by Peter, that he played with Robert [Fripp]. Actually, our drummer – Jerry Marotta had the idea that I'd just take all those improvisations and put them into one record. That's basically what it is. I guess, there are a few other things. The theme was water and floating. A lot of ideas and imaginary with graphic. Some of the titles came from the rivers that are flooded. Just kind of this flood-ideas. It's very helpful for me…not necessarily at the beginning of the project…It can be at the beginning, it can be in the middle and at the end, when I'm starting to put the whole thing together. And it's not just a collection of little bits anymore. Now I need to figure out how it all would fits together. It's very common for me to start looking for a theme that can tie everything together. And mythology, science, storytelling, especially in older cultures is something that really resonates with me. When I can find the theme. Find the theme and then everything starts to call a less around that. So that's how that came. And like I said about the new record – I'm trying to make a kind of opposite to that. Where it's not watery at all. We'll see! It would come out the next year so we'll see! Maybe it would transform again! Everything's a process. At least how I look at it. I'm working through these ideas. And every once in a while the record pops out. But you've always still working with the ideas.
There is a question I wanted to ask about Security Project. In your concept you say that you continue reimagining Peter Gabriel's works. But as your primary live project, could you please tell me, is it hard for you to find the balance ? From one hand you have original version, that is sort of point of entry for you. From another – there are different factors on live shows. Acoustics, your general mood. So with this project, do you have some sort of general formula you're following ?
How we looked at this Gabriel music – it was very tricky. Because, the recordings were almost sacred to us ( laughs ). And Jerry played on a lot of his records. So he actually has a very different experience from me, who didn't play on them. I just listened to them. Especially, the third record – with melting face. It's kind of blew my head open! With the sounds and production, songwriting and instruments – all of that. We looked at each song individually. And we kind of had a couple of strategies. Peter couldn't play a lot of this music the way it was recorded. Because the technology wasn't there. He was able to create sounds in the studio that he couldn't do on stage. So sometimes, either material didn't sound the same live then he did on the record. Or, he'd go and change it because they couldn't [play]. So with the modern technology that we have now, we were actually able to more authentically create some of the sounds that he couldn't do at the time. One of our strategies was to do a very crystallized recreation of the original. And we did that kind of things with songs like "San Jacinto" or "Lay Your Hands On Me". Kind of got all these magical little sounds. And they sounded f*****g amazing! Then, the other strategy was: "Do we take this song and go somewhere very different with it ?" the earliest one we did – ironically enough, cause we just talked about it – "Here Comes The Flood". Peter did so many version of "Here Comes The Flood". It's one of his records and also on…Robert's "Exposure" record – the different version. Peter would do it with a big bands. Kind of big, rock version. He'd also done versions with just him on acoustic piano with Tony[Levin] on upgrade bass. So there's all these versions. And cause we have such a great keyboard player in a band, I thought – one of the obvious ways for us to do that is just keyboards and bass. But I was so opposed to that because that's what Peter would do! And Peter has done it so many times! "Can we do something different with the songs ? How about we'd do it with my instrument and voice. And not do piano at all." So we kind of came up with the arrangement where I'd play this long ambient looping solo and intro. And then the voice would come in and I'd play more guitar-stuff-chords. We really kind of built up an arrangement. It's almost sounds like Queen! When you hit a big chorus and all band comes in. So I was kind of thinking: "Let's do this like Brian May, by the time we'd get to chorus." That was one song where we kind of took Peter's version not as a definitive version. Like if you look at the song – "Intrudor". There's a certain thing about it…Or "Lay Your Hands On Me", where all the sounds really making it up. With "Here Comes The Flood" we just took his version as a kind of a score. And then, did our long version. That's a long way of saying: "That's how we did it!". We either look to do kind of authentic version, doing our best to do it even better if Peter would do it. If it could be that arrogant. Or we'd take the song and take…One of the things I learnt, and also talked with Jerry about – they were just figure out what they were doing in the studio, when they were making the records. Cause, now we look at them as definitive classic amazing thing. There were other choices you could make. And it would be still the same song. So that's kind of how I look at it. I was looking at rough songs as rough score. This is one way you could do this. What if we'd took the chord idea with the melody and lyrics and did other things to it. That's kind how we'd do it. Kind of re-creation. Not trying to read Peter's mind but trying to read the song, separately from Peter. What would happen in a different way ? Of course, we had male-singers for a while. But now, we have a female singer. Which is even more awesome – you can't listen to it exactly…When we had a male-singer, we kind of compared it to Peter. It was some kind of Peter's experience. But now, with Happy Rhodes singing, it's just the whole different kind of experience.
You released this album through your record-label – 7D Records. And speaking in terms of your work on the label and its start. When you got this idea can you say that it was inspired by DIY culture that was quite popular during your youth-years ? As you came from Texas – state with a very interesting alternative scene. Starting from Butthole Surfers and so on…
Yeah! Absolutely! You're probably aware of this either. A kind of DIY-music world goes back to country-music world 1950's and 60's. Even 70's in Texas. Where there were record-labels and studios that were outside of Hollywood or New York City or even Detroit scene. It was a small but vibrant scene down there. And also, it's grew into its whole thing. But there also was the thing we used to call "texmax" – kind of Northern-MexicanSouthern-Texas music Spanish and North-Mexican music that also had own labels there. So yeah, partly that! Absolutely! Running the label for me is kind of necessary evil. It grew out a lot from Robert's setting up his own label when [King] Crimson re-started in 1994. And I kind of used the model of that. But now it's quite different. I can't remember how long I've been doing it…It feels like about 15 or 17 years. Something like that. It's a very unusual…And there's lots of us doing it. I feel like I have a bit of an unusual thing. I'm not really a record-label. I'm more a kind of managementdistribution for musicians that don't wanna do this all work. And they fit – you have to fit exactly right with my thing. Most people are not. They don't fit here, because it's just a particular [thing]. It's how it work and how the whole thing is set up. It's very particular – I can only get involved a certain kinds of musicians. At certain point it's very difficult. I've tried a few times with brand new bands. But it doesn't really work. You kind of have to know how hard this is. You have to do some work first on your own. To see if you might wanna work with me ( laughs ). It works for me, about every month or two I'm saying: "What am I do ? Why I'm doing this ?" – here I am, spending time doing this when I could be writing music and practicing. It's a little bit of a blessing and a little bit of a necessary evil. It takes a lot of my time. But I know that when I have records I wanna release or somebody I wanna work with, I know that the vehicle is set up already. To do it, and get it out of there. It's good and effective vehicle. It works!
Speaking in terms of TU, you said once that you sat at the very first show you played, to get on with improvisation, but your vibes weren't "quite connecting with the audience". Can you say that working with improvised music it's also important for you to feel a certain connection with the listener? Not only with your colleagues/bandmates, but with your listeners as well?
Yeah! That's one of precarious things! If you have strong compositions, you can go out stage and you know they're gonna work. Maybe for whatever reason you got mixed with the wrong audience. But in worse case of scenario, even with hustle-audience – the audience that doesn't like the stuff. If you have strong compositions you're playing – you can kind of think in these compositions. If you're improvising…And I'm not just talking about a solo or playing a piece of music. If you're completely improvising. Or like with TU - Pat [Mastelotto] and I go on stage with the rough shape of maybe 4-5 ideas and 3 composed things. And then there's lots of space to just play the room. It makes the huge difference - the audience and how they're responding and what the vibes like. And it's even in a very practical way affects the music. One of the strongest examples for me, was when Pat and I worked a bunch of ideas. Rough ideas! We don't know how they're began. We don't know how they develop. We don't know how they'd end. But we know they we were using these certain sounds, this tempo and this key or whatever. When Adam[Jones] and Tool guys invited us to play a couple of shows with them…I think we'd done in Texas first. So TU went and played one of the opening acts for Tool. It was a short set! We played maybe 25 minutes…Maybe 30 minutes. When we got out of there, it was a bit coliseum. Like 22 thousand seats. We got out there – it wasn't full yet. But there was like 16 to 18 thousand people. As soon we got out the stage and started playing our first idea, I realized: "This is too fast! It doesn't sounds good in this room! The room is huge and the echo is slow!" Any other band in the world just have to suffer it. But I walked over to Pat and said: "Slow it down!" because it's just two of us, we just slowed the tempo down until the groove kind of fit the pocket of that room. And, man, that was the lesson! You wanna be able to do that. And you can't do that – you wouldn't be able to do that. Even if you have three of us or four people on stage you wouldn't be able to do that. But with Pat and I we just kind of adapted. So yeah, it's a huge difference. If the audience's not getting it – it's very hard to improvise.
Lots of different musicians use different epithets describing their state while playing improvisational music and performing. Somebody says that it's "freedom" somebody says that it's something timeless. When the time completely stops and you just exist in a moment. What do you feel in these situations ?
For me, I agree with all those things. The way I look at improvisation – and I asked this question a lot with my coaching students, when they're talking about it trying to find their own way to improvising. Cause, there's a lot of known ways to improvise. Jazz is basically improvising. That form doesn't necessarily fit a lot of and maybe most of musicians. So I often set back and ask myself: "What's the purpose of improvisation ? Why we have it at all ? What is it for ?" The answer I come back with: It allows you to play exactly that right music for those people and those musicians, in that room, in that exact present moment. With the composition you know how the architecture is going to work. Hopefully. And hopefully you'd pick the right compositions and make the right setlist. With improvisation, if you're really present in a moment to what's happening in a room – that's when you can really improvise. If you're coming in with your ideas: "I'm going to do this idea! I'm going to do that idea!" — that's not what improvisation's for, in my view. You're not actually in a present moment. And you're not with these people. You're just with your idea you brought in the last week. So being in that present moment with the audience is the purest joy you could get. And it's very challenging, to do that night after night. VERY challenging! In fact, it's probably impossible. So you do have to come with some strategies that you can use, if you can access. Sometimes you start with the idea until you could actually get and figure out how everybody connects. And you bring everything together. So everything comes together. And you could play that moment.
Among your current activities there are also coaching practices – you teach musicians in creative processes. But let me ask you – there are no classification of thinkers, players and creative people in general. Each person would have his or her problems. What helps you to find out the ways of solving the problems your pupils are facing with ?
Yeah! It's a great question! You know the first part of the answer to that is how I look at the difference between teaching and coaching. And with teaching…I tried to teach for a long time. But it never really worked. With teaching you're kind of have a secret information that the student comes to you and they want access to your information. You're kind of standing above them. They're trying to get access to your thing they don't have. And when I first got to coaching model – it's totally different model of interaction. Which is basically: we're both equals and you just have some questions. Or you have some concerns. And really, the answers are ganna come from you. I'm just asking questions to clarify things. That's brought generalization. But basically, I just meet with people and listen deeply to them. I'm trying to listen deeply, then they're listening to themselves to be honest. And hear what they're trying to achieve, where they're gonna go. What they're really gonna do. Then figure out a strategy to do that. It turns out, It's very helpful to have someone on the outside work with you on that. I do have a lot of technical information. I have a lot of experience with the process of making music and how to deal with technical issues if they're actually on the instrument. Or they're purely rhythmic or melodic or whatever. But basically when it comes down to coaching, we're really trying to figure out what's the most important thing and how to make it happen. It turns out – a lot of us really confused about that. And I'll give you one small example…I'm not the clean either! It's very helpful for me to talk with other people trying to figure out…You want your vision to come from the inside of you and then you want all the music formed and instrument you're playing that used to come from your inner vision. Not the other way around. This is my opinion: you don't wanna it be grabbed from the world outside of you. And bringing it in the ideal world. Because, you're reacting to the world and bringing your vision out. So one of the things that happens once you decide to go that round. And most musicians don't go this round. It's totally fine. Everybody has its own way. You kind of need find out what your core ideas are. And let those form every decision. So you're not grabbing chord changes off the shelf. You're not grabbing guitar stuff of the shelf. There's really all of it – your lyrics, how you do melody, how you do rhythm, how you do phrasing. All of these are coming from your core ideas. Not from your combination of Leonard Cohen and Stix and The Butthole Surfers. If you sound like that – it's because of you. It's really what happens. So small little thing that I find is a little example of how musicians can be mislead by themselves. On a regular basis – once or twice a year, I have musicians come to me. Maybe they're in their 40's and they wanna get back to music they played a lot when they were younger. These are businessmen or whatever. They have time to do it seriously again. And for them "serious" means: "It's time for me to learn how to read music!" because that's what musicians do, right ? And I'm like: "Ok! I can show you what you need to do. But the question is: Do you really need to learn read music ?" And their assumption is: "Yeah! Because, serious musicians can read music!" – I'm like: "Ok! Sure! There are serious musicians that can read music! Adrian Belew doesn't read music. David Sylvian doesn't read music…So let's look at it. What do you need to read music for ?" – It may turned out that – yes, they do need to read music. It may turn out that's absolutely waste of their energy and time. Similar to earlier, when I have musicians come me, who're most jazz-based. If you're real jazz-musicians – you can play giant steps! You can improvise giant steps! And there's no questions – jazz musicians should probably be able to do that. But can David Sylvian or Robert Fripp or Adrian Belew play giant steps – no! What you want David Sylvian to spend his time learning how to improvise giant steps – no! There are some questions where we come with our expectations on what the role of musician is. And I kind of try to destroy that and say: "Doest it suit you ? Does it really fit you ?" That's really a core thing. And through this coaching program, I ended up designing a program that I'm just about to start teaching again. In two weeks. Just a study of modes. It's not technically, in any traditional study of modes. Which is very specific musical concept. But we got into breaking down how you hear some deep listening. And basic core with music melodic ideas. The way I approach this – I'm trying to set up an experiential thing, where you're really spent time with these musical elements. Very microscopic deep-tale. An examine what you're hearing. As opposed to general musical studies telling you how things working. And how you hear things. People have amazing experiences last year. We're running them again. And I'm finding that's really great approach for musicians to…It's sounds very simple when I say: "how you hear this". But through how you hear this is how your vision comes. These three notes make up a major triad. But how you hear it is totally different then how John Coltrane heard it and how John Cale hears it. So the whole thing is really fascinating to me. I love the work! It's like looking under niece of hood of creative process, every time I meet with somebody.
Danil VOLOHOV
24/01/2020
---