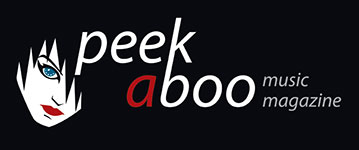 like this interview
---
IAN EVERETT (SOLID BRONZE)
'had a lot of time to sit with these songs...'
19/01/2020, Danil VOLOHOV
---
Recent release of "Invisible Men" made people focus their attention on Solid Bronze – a young and ambitious band. It's always interesting to listen to the result of different cooperations between new artists and well-known legends. Lee "Scratch" Perry's vocals resonating with psychedelic and reggae sounds. The combination that can characterize the work of Solid Bronze.
Now, Solid Bronze are preparing for the release of their debut album – recorded with Michael "Kidd Funkadelic" Hampton [ParliamentFunkadelic] and Dana Colley [Morphine]. In the interview for Peek-A-Boo magazine, co-founder of Solid Bronze – Ian Everett told us about writing process and recording of "The Fruit Basket", about stylistic unity and contiguity, about sources of inspiration and "Invisible Men".
Solid Bronze is a young band. Now you're going to present your new and first full-length album. But for our readers who haven't heard about you, could you please tell us a little bit about your band?
So Solid Bronze began as a recording project between myself and my friend George Miller. We had been in a band together for a couple of years and bonded over music we were both into (lots of psychedelia, funk and soul). I eventually decided to leave said band as it felt time to move on to other avenues not pertaining to music. After a few months George talked me into making some new music together, the kind of sounds we were into but never had the chance to play in our old bands. The idea was to keep things simple and low-pressure, recording on our own and seeing what comes out of it. We got together once a week and started coming up with ideas and making a few demos. I called in a friend and musician, Chris Harford who liked the tunes offered to take on the role of producer for the project. He then got us in touch with Dean Ween and eventually the two of them helped us make a record we never imagined we'd make.
You already released your first single – "The Invisible Man", recorded with guest-vocalist Lee "Scratch" Perry. Could you please tell me a little bit about the record and your cooperation itself ?
"The Invisible Man" was the unanimous pick for the lead single, the album version actually features vocals from a friend of mine, hip hop artist CLEW. While talking with Oliver (who runs our label, Schnitzel Records) he brought up the idea of doing a remix of the song. I had been listening to a lot of reggae and Jamaican music at the time and had the idea of doing a Dub. I believe my words were "Something like Lee 'Scratch' Perry" never crossing my mind that he would be an option. Oliver connected a few dots and as one thing was leading to another, getting "Scratch" to do it became possible. He had a couple days off from tour and did the mix in Negril, Jamaica (ironically, at the exact same time George and his girlfriend were vacationing in the same town) It still amazes me that it happened, he is a living legend and to now be included in his unbelievable and sprawling discography is truly unreal.
Quite often you're described as "genre-bending musicians". And I guess I may call it one of the key features of your music – with all styles and musical directions you're mixing. Was it always interesting for you to unite different elements together ?
We definitely had certain references and specific influences that played a large part in how the songs were written but I think that in the end our music is just the result of us playing our version of music we like. It may come across as genre-bending which is completely fine by us as we like many different types of music, but we really just wanted to make something that sounded like something we'd listen to.
Within quite interesting sound-patterns, there are also some notable guests featured on your new album – "The Fruit Basket". Michael "Kidd Funkadelic" Hampton of Parliament Funkadelic and Dana Colley of Morphine. What allowed you to unite all the things these people brought to the record itself ?
'Mickey "Dean Ween" Melchiondo and Chris Harford' is really the answer to this question. They were our producers on the record and Hampton and Dana are both friends of theirs. There's no way they would have been involved if it wasn't for Mickey and Chris. They were true producers and wanted to help us make the record as fully realized as possible, calling in the right people to do so is a huge part of that.
One of the things that totally resonated with me is the combination of reggae and psychedelic guitar on "The Invisible Man". Incredible mix of things! What were the directions you decided to move to at the beginning of your work on "The Fruit Basket"?
Really it was just the two of us pooling together our interests. Psychedelic guitar solos and simple and intricate reggae drumming both certainly qualify and they just so happened to make it on the same track. Actually, never really thought of that song as being so close to a reggae sound until it got received that way from listeners.
There is a number of artists who are keen to work with a certain musical direction or tendency. Aphex Twin would be a good example. But is it comfortable for you to work in a certain context or you always feel like you want to get through these limitations? Sometimes even limitations may be useful!
I like to be able to create with the feeling that I can do anything I like. I give myself little rules here and there, mostly when recording, but as far as creating a song goes, I like to be able to start without knowing how it's going to end up. Sometimes you can surprise yourself.
Did you have a basis for each song or everything developed and changed over the recording?
The basis was mainly there, we'd always make the music first as bass/guitar and drums and then make a little demo with a quick idea for any other parts or melodies. Some songs ended up sounding pretty much just like the demos and others took a different direction. The great thing about recording is that anything goes, so you have to be open minded and try everything. Sometimes it's more, sometimes less, sometimes it's unexpected, sometimes it's exactly as planned.
When do you understand that the song is completed ?
As most recording artists will probably say, it usually just feels right. We had a lot of time to sit with these songs which meant a lot of time to contemplate on what it needed or didn't. One of the recording rules i gave myself was to keep everything pretty basic. Didn't want to overload with effects or extra tracks just because I could, otherwise you end up in an endless world of options and you'd work on something forever and it'd never feel done.
You've been recording "The Fruit Basket" for a year. What's the most memorable part of the process, for you ?
The very first night of recording at Mickey's studio is a big one. It was the first night of recording anything for the album. Went up there just to do bass and drums as he still had his drums mic'd from recording his record and was excited about how they sounded. I'm always nervous about people hearing songs of mine for the first time, plus we didn't know Mickey that well at the time so my mouth was dry as dirt but I was determined to play everything right and not waste his time. Want to say that 8 of 10 we've done in the first take and that's what's on the record. Also not only did he play guitar and bass on the songs that night but Ween keyboardist Glenn McClelland showed up and he played on the songs as well. Was an unreal feeling walking out of there that night, didn't even know we'd be going back but knew we had something special.
Listening to the record, I couldn't but notice that within each song you put your stress on groove and inner vibes of the recordings. Is it an important part of your sound ?
Yes, rhythm was perhaps the number one focus when making these songs. George was very sure about not wanting to play to a click-track and it was the right call, the songs have a feel to them that I believe would not be there if he was keeping time with a machine. We preferred to capture a naturalness in the playing.
While creating something, do you have a certain "benchmark" that you keep in mind and do you think about a certain standard of recording ?
I definitely used other songs as references when mixing. Don't know if that's something that the professionals do or not but if I wanted to hear what a good snare drum sounded like, I'd listen to a song that I knew had a sound that i liked and then tried to emulate it. Did that with a lot of different elements during that process.
You've always been saying that over the years you've been exploring some new music that resonated with yourselves, helping you to become who you are. What artists/styles/directions inspired you ?
Yes, I always get frustrated when I hear someone say that there's no good music being made anymore, you've just got to put in the slightest effort to find it. I've been particularly intrigued by R&B in the past couple of years, artists like Solange, Frank Ocean, Ari Lennox, Daniel Ceasar, Anderson Paak and SZA have really widened the scope of the genre and it's elements. Another is jazz, guys like Kamaal Williams, Joe Armon-Jones, Mansur Brown in the UK and Kamasi Washington, Joel Ross and Butcher Brown in the States are making exciting and thoughtful jams that are breathing new life to the genre. I usually keep up with rap and hip hop, there's always something good happening beneath all the radio play and Sheer Mag is the best rock band going right now.
Danil VOLOHOV
19/01/2020
---