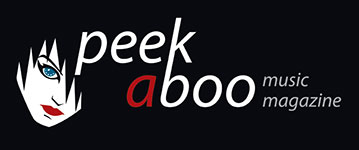 like this interview
---
MIKE WATT(JUMPSTARTED PLOWHARDS)
In a way, the project is a total collaboration!
01/11/2019, Danil VOLOHOV
photos: © Johny Gee
---
Jumpstarted Plowhards is a new project formed by Mike Watt with his old friend Todd Congelliere [Toys That Kill]. Their common work started back in the 1990's. At that point of his career, Mike Watt already achieved a certain status – he's been touring all over the world, supporting his solo-releases. After first Minutemen albums came out it became understandable that Watt is the person who changed the style of bass playing.
Looking back at a number of factors that led to the formation of Jumpstarted Plowhards, Watt says:
"I was touring so much, I really wasn't there! But I did really like what he was doing! The San-Pedro Scene was very small."
When Watt started his career, he was practically one of the pioneers of San-Pedro punk-rock scene.

"The first gig we played was supporting Butthole Surfers!".
Since then, Mike Watt played with thousands of artists and recorded thousands of albums. In his creative evolution, Jumpstarted Plowhards became not just a project. He explains the conception of the band quite simply:
"Todd had an idea – to take a different drummer for each song! That's what we did!"
Among the drummers who took part in recording on their first "Part One" is long-term colleague and partner of Watt – George Hurley [Minutemen,fIREHOSE, The Wrinkling Brothers]. And also quite unexpected collaborations like with Patty Schemel of Hole.
"That was something I started with D.Boon when I was playing bass…In a way, the project is a total collaboration."
says Mike to me, after I provided an analogy with William Burroughs and his well-known cut-outs method.
Of course, after the Internet-revolution his methods of work changed quite a lot:
"With current technologies people could collaborate easily!" – despite a few releases Mike is working on now, he also took a seat of producer, working with young British bands that he discovered during his tour with Flipper.
When I ask Mike about his creative evolution he calmly says: "Well, it should be a little different!"
In the next year and a half Jumpstarted Plowhards have plans to release four more albums: "Part Two, Three, Four and Five", that would include 40 bass-lines created by Watt and all the adding made by himself with Todd Congelliere, during the creation process of the records.
In a way, Mike Watt proves my hypothesis saying:
"I think I got more inspiration from literature than I had from music!".
That makes sense. When you hear Mike Watt's bass parts, it never connected with the certain style of music he's playing. Mike Watt is a poet on his own.
"Part One" is a good example that Mike Watt didn't forget about his past and continues creating something just like it was in the old days. With Watt's incredible talent, enthusiasm and the thing he calls: "The way of life" – Punk-rock.
Danil VOLOHOV
01/11/2019
---