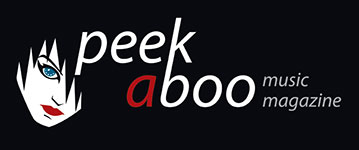 like this interview
---
PAUL Q.KOLDERIE
'There has to be a song that I feel needs to be recorded…'
25/10/2019, Danil VOLOHOV
---
Quite often Paul Q.Koldries' work is characterized as "the sound that captured the era", which is true, in many different ways. When Paul started his producer's work, the Boston scene had been going through puberty. Pixies, Bullet LaVolta, Mission Of Burma became the first generation of bands that formed the unique sound of the Boston scene.
Paul started his work just when everything came up successfully. Passing through being a musician and becoming an engineer/producer he started working with all the artists who were active on this scene. I first discovered Paul's work co-accidentally. When the first breakup left a hollow piece inside. Ideal moment to listen to "Creep". Ideal state to feel it.
After years, Paul's work has always struck me. I've been listening to "Cure For Pain" preparing for final exams in college, discovered fIREHOSE with "Flyin' the Flannel", as well as many other artists Paul worked with: Hole, The Mighty Mighty Bosstones, Buffalo Tom, The Lemonheads, Belly, Dinosaur Jr.
In the interview for Peek-a-Boo magazine, Paul Q.Kolderie told us about his transformation from musician to producer, about his work at "Fort Apache" studios and digital technologies, about Pixies and Hole, about alternative rock and producers' principles.
When did you really start getting interested in music and what was the entry point for you ?
Hearing Long Tall Sally by Little Richard on the radio as a kid. I felt like I was being shocked by an electric current. That voice!
You've been playing in different bands since your school years. After graduating college you moved to California. What was the musical climate like back then and what do you think about it now ?
In high school we played covers, but the group we had out in California played more original music. That was a really free time…We worked only as much as we had to and played music all the time. I learned my way around a 4 track and started making demos in the house we all lived in.
Back to Boston you joined local new-wave band Sex Execs. After releasing a few singles you disbanded and you, together with Sean Slade, started your long-term cooperation as producers and engineers. What led to your work as producer/engineers?
I was one of the founders of that band and we had a ball playing all over the East Coast in the early 80's. We had a local hit with our song "My Ex", played hundreds of great shows, and got to record with some great engineers that I learned a lot from. We broke up in '84 and Sean and I joined another band but we weren't having the same kind of fun and we got more into recording then…
At that point you co-founded the now legendary "Fort Apache" studios in Boston. How did everything come up?
We had been recording in our house but when we had to move we partnered with a friend who was also looking for a space and built Fort Apache. We had a clue but no real experience building anything…The key was we lucked into a good building…It was an empty abandoned commercial laundry in a pretty bad part of town…cheap, lots of space, kinda dirty…Rockers loved it! It certainly didn't look like a dentists' office. We took indie rock seriously, we had decent equipment and we started making waves pretty quickly.
About most of your works you did with Sean [Slade]: As producers do you still feel the same connection you got while playing together as musicians ?
I've been friends with Slade since 1977…We met at Yale University before we were even in a band. We have a good complementary set of talents and we made a good team whatever we did. We don't work together too much anymore but still hang out whenever we can…We're actually working on a project together right now with a mutual friend…
Great to hear! And what are the methods that usually characterize your work ?
Trying to have as much fun as possible while still delivering a top quality recording. I was a bit more of the engineer and he did more working with the artists and arranging but it was very fluid and always about ideas and experimentation.
While working at "Fort Apache" you started recording lots of local bands. The first one that comes to my mind is Pixies – you worked on their debut "Come On Pilgrim" as engineer. How did everything come about ?
By 1987 Gary Smith had joined our team and he brought them in to record as their producer. We had a studio meeting and he asked the staff who would be willing to work on their project for basically no pay. I said "Yes" because I had seen them play and thought they were great. It was a chaotic 4-day session with people sleeping on the floor and different engineers coming in to take over when I had to crash. As I was putting together the master mix reel at the end I said to myself "This is really good" and I was right!
Lots of producers now argue about the quality of digital recording. They speak about tape-recordings as about something eternal. On the other hand, digital technologies brought a certain simplicity to the process of your work. Do you think that this is positive or negative ?
Tape sounds great, but it's a pain in the ass in many ways…Kind of like writing in longhand…Which I am not doing now! Digital is fast and you can be endlessly creative…Which can be a pain too. Limitations are good. Sometimes it's better to run out of space and have to make some decisions.
Unlike The Pixies who released their debut EP on 4AD, there were less-known local bands that later played an important role in the becoming of the Boston scene. These are artists like The Oysters or Bulett LaVolta. These bands were among the first ones you worked with as producer. How important is this experience for you, and what did you learn working with them ?
The Oysters single on Taang! was the first Fort release. We worked with everyone in town…Usually a different band every night and each band presented a new combination of strengths and weaknesses. You have to learn how to make it work. This was the Malcolm Gladwell 10,000 hours period of my career. At one point I worked 54 straight days in the studio and then had like one day off.
There are lots of people well-known as being engineer throughout their career. So in your case, what drove you to producer's seat ?
During that time there was almost never a producer on the session so bands would ask me what to do and I would end up producing by default. There are a million decisions to be made when you're making a record and I found that I enjoyed leading the team to victory…
There's an opinion that working with young bands, with no experience (or less experience) producers need to understand them, at a personal level. How often did you used to be a psychologist ?
Well…That goes for any band or artist young or old. Any artistic collaboration requires empathy and understanding. Some people make it easy…Others make you work harder. It doesn't have to be on a truly personal level…Sometimes I become friends with an artist, sometimes I never see them again, but I try to treat everyone with respect.
I always thought about your work in "Fort Apache" not just about producer's and engineering work. But about some sort of documenting – you recorded and worked with practically all Boston bands of that period. The Mighty Mighty Bosstones,The Lemonheads, among others. And while some producers are keen to work with somebody more or less famous, you primarily worked with young bands. Was it a part of your personal philosophy ?
I do like working with young bands because they listen to you! Established stars bring all their preconceptions and past experience with them to the studio and that doesn't always make for a good time. Looking back I can see that we were documenting a great time for music in Boston but we weren't that cognizant of it at the time. We were just trying to make hits and get songs on the radio.
Where does your work usually start from ?
Any project starts with songs…usually demos or a meeting at the practice space. There has to be a song that I feel needs to be recorded…not just an artists' that needs to make a record. Then we start talking about how and where to do it and it goes from there.
During your long-term cooperation with Morphine you literary created a whole new standard. Before, nobody didn't really think about such combination of sounds: slide bass, saxophone, jazzy-drums, incredible depth and energy with every note. How did your relations develop during the period of your work ?
Mark Sandman was another long time friend. We had been working together for years before Morphine started and we had a fantastic rapport and a unified vision. Those records were the sound of a great team in top form… "Cure For Pain" is one of the highlights of my studio life. We just knew what to do and did it…It was kind of like a dream.
Without a doubt "Live Through This" became one of the most popular works of yours. I think it's one of these cases when artists want to get away from previous experience. As as producer you needed to save the core of the band, with all the changes. So were there such tasks and objectives in this case ?
Courtney's first Hole record was all punky and noisy and hip but it didn't really sell…Then she married Kurt Cobain and his career took off like a rocket so the bar was raised for her. She had to make a record that connected with people and we were trying to do that. The first time I heard a bar full of people sing along with "Violet" at the top of their lungs I knew we had done it.
Could you please tell me a little bit about your work on this record ?
Sean and I were away from home for a long time and the band's dynamic was volatile. We recorded it in Atlanta and I would often go running in the morning along the Chattahoochee River and just steel myself for the day. By the time we got home we were pretty worn out by the experience and didn't really know if we had succeeded in making a great record but when the Soundscan sales totals went over a million I started to calm down.
Comparing it to other works of yours, the first thing that comes to mind is "Pablo Honey" – both these records sort of united acoustic-guitar parts and distorted guitar-rock elements. Can you say that this is the combination you like to work with ?
The short answer is yes! The Pixies kind of pioneered that soft/loud thing and Nirvana certainly perfected it. "Creep" is another example…when I was working with Colin Greenwood on the bass track for that song I explained that I saw it as "Al Green meets the Pixies" and he got it right away. I do like loud guitars whenever possible
There are some producers who put their stress on the vibes of the room they're working in. Is it an important factor of your work ?
I'm not one of those guys who brings in lights and incense to make over the environment…I like to work in well designed studios that have a track record of success. To me that's always a good vibe. I don't really care what they look like. Some of the vibe-iest places I've worked have been homes in exotic locations. These days almost any place can be turned into a studio and for the right project that can be a good option.
Among your recent releases there is "From Home" by The Rubinoos. Could you please tell me about your work on that record ?
I love that record and I'm very proud of my work on it. It was produced and co-written by my friend Chuck Prophet and everyone just worked really hard to make it. It's what we used to call "power pop"; great songs, great singing, great playing and we all had a great time. I recommend checking it out anyway you can. Start with the song "Phaedra"…You will not be sorry.
And finally. As one of the people who literary created alternative rock, as we know it, what do you think about it now ? Or is it just a cliché, according to you ?
Well… I'm happy to say there's still a ton of great new music out there. I'm producing and mixing about ten projects right now and they're all terrific! I don't get paid as much as we did back in the heady days of "alternative rock" but we were really never doing it for the money. I'm always chasing that feeling you get when it all falls together and you know you've created some music that will matter to people and become part of their life.
Danil VOLOHOV
25/10/2019
---