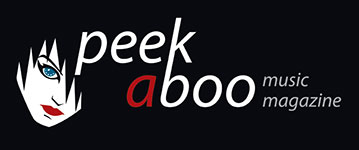 like this interview
---
JAMES MCGREGOR (THE CLOCKWORKS)
'Our dynamic is genuinely a gang scenario'
14/10/2019, Danil VOLOHOV
photos: © Tom Cognard,
---
The Clockworks is probably one of the most promising bands on the alternative scene of the UK at the present moment. A few months ago the young band announced the release of their debut single – "Bills & Pills". An exciting and depressive story about the reality we're living in. Inspired by writings of Irvine Welsh and Hunter S. Thompson they mixed musical trends of early 2000's with classical elements of alternative rock. This probably led to the best single of 2019 – full of incredible vibes. And with it – a certain melancholy, that makes their music so authentic and interesting.
In the interview for Peek-A-Boo magazine, the vocalist of The Clockworks – James McGregor spoke about optimism and pessimism, about his musical roots and lyrics, about work with Alan McGee and literary allusions, about coming plans and live-shows.
Your debut single will come out on October 4th through Creation 23. Could you please tell me about your cooperation with the label? How has everything started ?
We moved to London with the expectation that we'd work as hard as we can and after a year or so we would find someone to put our songs out. Within 2 weeks of being here we had Alan McGee (Head of Creation23) coming to see us rehearse. Since then we've worked really closely with Creation 23 and Alan. He's absolutely amazing to work with, and you can immediately see how he's been so successful for so long.
Speaking in terms of the band itself. How long have you been playing together and how did everything lead to the formation of The Clockworks ?
The 4 of us have been playing together for a few years. Tom moved into the flat. Me, Sean and Damian shared and wrote music in and we went full steam ahead from there. I think our dynamic is genuinely a gang scenario. We live in eachother's pockets, but we love that. I think it's very common for a band of four or five people to talk about their bond and their gang like relationship but then not to see eachother outside of the rehearsal room. It's not genuine.
I know that now you're working on your debut full length album. How do you see this record, and how can you describe it ?
We're in no rush to put out an album yet, but it's definitely in our heads. I think people believe the album is redundant. This may be true commercially, but if so I believe this means more creative freedom for artists. The album is a complete body of work, a whole idea or theme that can be fleshed out or explored through however many songs. And I think a great album stands now just as it always has, in terms of influence. Surely that's more important? Like, if you're making music solely for the financial return, then you're not an artist, you're a business person. Which is fine. But I think even if you look at Kendrick Lemar and Arctic Monkeys, they've always been about full cohesive albums, and they are commercially and artistically right up there.
Usually, all artists have something like a "benchmark"…A good example of it – before the recording of "In Utero", Steve Albini sent the copy of "Rid Of Me" to the members of Nirvana. So in some way they got an understanding of how their future would sound like before the start of the work on the record. When you create a song, do you have a certain standards of "how it should sound like" or it's always absolute freedom in the process of creation ?
We like to keep our minds open when we're writing and recording music. The last thing we would want is to grow complacent and rewrite the same song 15 times. That being said, we do have strong ideas of what we like and what we want from our music. This could be anything from lyrical themes to the grittiness of the production. We have quite a clear vision of what the songs should do, but we are not close-minded on how they should get there.
I can't but notice the general…mix of genres in your music. I think you remember very well the period of time – at the beginning of the 2000's. When mass-media popularized different hip-hop and post-punk revival artists. What artists from that period did affect your creativity and what were your primary influences ?
Yeah there was a lot from the early/mid 2000's that affected us. I think one of the first artists I got into was Eminem. At the time I just wanted to be cool like my friends' big brothers, but Eminem never really left me and as I grew up his use of words impressed me more and more. I wouldn't know where to begin with Eminem, but his control and manipulation of language is incredible. He was also the first artist to show me that lyrics could have content and form. Some people can rhyme and flow but the lyrics mean nothing. Some can have loads of amazing things to say but are not able to express it without sounding clumsy.
Coming from the post-punk revival side were bands like The Strokes and Libertines. They were the coolest bands in the world to us. I think our introduction to them was actually backwards, through Arctic Monkeys. Their first album I think was one of the albums that most affected me. It became everything I wanted from music. That same attention to lyrics, but over punk-inspired music. Not only were they inspiring in themselves but they opened up a whole world for us.
And what was the entry point for you ? When did you hear that chord, that chorus, bass-line or drum-beat that made you think "I should try this!» ?
I think for me, personally, it was when I got a Jools Holland CD from my parents and Brianstorm by Arctic Monkeys was the first track. I actually skipped over it for months and then one time I listened to it and the line "We can't take our eyes off the t-shirt and ties combination, so see you later innovator" with the riff coming after it floored me. I was like 12 and I remember listening to the song over and over again trying to come to terms with how amazed it was. And have spent however many years trying to come up with a line like that since.
With it, in the process of work influences play such a "background" role. As your personal artistic development is more important in this process. In this connection let me ask you, was it hard for you to find the sound of The Clockworks and what became the key component of it ?
Part of me feels like the phrase "finding your sound" can actually be quite misleading. I think it leaves you searching for this hidden gem locked away somewhere between your mind and the notepad/guitar/piano and I think it can be a bit of a hindrance. I think the important thing is to find out what you like, and practice as much as possible to express what you like clearly. I think that's what someone's sound is really, it's the accumulation of what they like through the funnel of their experience and capability. I think 'the sound of The Clockworks' is essentially the sound of all of our efforts to get across what we love, packed into 20 or so songs.
What's the most exciting thing about creating music together ?
We love every element of it. The initial idea, fleshing it out, having a new song ready, gigging it for the first time, recording, releasing.
Speaking about your coming single… "Bills & Pills" is a sound with quite gloomy lyrics. «Can I Speak To A Manager, Please ?" is more ironical. Can you describe yourself as skeptics or these are the things you'd like to talk about ? Just like some writers like to write about the problems of morality, drug addiction, alcoholism, etc.
I think the songs are just about our lives, and what goes on in them. I guess we follow in the Kinks' tradition, writing about the life around us. I've always been a big fan of Ray Davies, Lou Reed, Morrissey, Mike Skinner, Pete Doherty and writers like Irvine Welsh, Oscar Wilde, Alan Bennet and Hunter S Thompson. I think morality, drugs, alcohol, love, loss, politics, boredom, being hungover and getting the wrong laptop are all examples of concepts that affect people and I don't think any of them should be relegated.
I guess, I could say that with the Internet our life became much more complicated. So touching upon the topic of your lyrics – what does inspire you when you write ?
Everything and anything. Like I say I don't think there's any topic that should be relegated because I think anything that affects people is worth talking about. I remember someone said in an interview, and I can't remember who it was, but that the best political songs aren't "We hate politicians because of XYZ", but about how someone's parents are working 2 jobs each to put food on the table. "Show, don't tell" is the old phrase and I think it's so true. I also think that at one stage you might be raging over some new law or political move that was made and the consequences it will have on the World and then suddenly you spill tea on yourself and that becomes the most important consideration in your life for that moment. I'm quite interested in how your focus can shift from trying to right all of the world's wrongs to something so personal and trivial, in a moment.
Taking into account your cooperation with McGee, your reference to "Wonderwall" in "Bills & Pills" is quite funny. It's also kind of sarcasm ?
The song was actually written and recorded before we even met McGee but it's definitely funny that of all the references to make, it happened to be one that he is famous for making happen.
Now you're touring quite a lot – you've been playing in the UK quite a lot and played in various European musical festivals. But how do you remember your first show ?
I barely remember our first show. We were lucky enough to get a support slot at our local venue in Galway where we were living, where we played 5 originals and a cover and then ran off stage. I'd love to be a fly on the wall at that gig now, because I'm sure it was a lot less of an event for everyone else there.
Without a doubt there are lots of processes going on in music today. But, in recent 5-10 years I figured out one key tendency specific to most of the "young bands/artists" – such an overpopping. Of course there are some exceptions – The Horrors, The Cribs and you. What do you think about the musical scene in the UK in the present time context ? Should we wait for a new kind of "digital post-punk revival" boom ?
I think there's a real kick-back to lazy, uninspired guitar pop-rock that followed the Indie/Post-Punk Revival thing in the 2000's. I feel like it's coming from both sides too. There are bands like Idles who are writing songs worth listening to and that don't sound like their only function is to act as background noise on the radio. Idles are becoming really big, and breaking into the mainstream like their BRIT nomination. At the other end of the spectrum there's Billie Eilish and Kendrick Lemar who are opening people's minds from the top down. I think it's when everyone starts banging on about "music being dead" that it's most worth listening to. It's at that point that people stop being lazy and start making something new. It's happened so many times before and it'll happen again.
There is a well-known mantra: "Every show is unique!". But according to you, how to achieve this uniqueness ? Because it's quite hard to follow any standard when you build something on the basis of your feelings.
I think every show is unique because every day is unique. I've never felt the exact same way going into 2 gigs. Whether it be for good reasons or for bad. I think you have to respect the fact that people have paid and travelled to see you perform, but I don't think you should be robotic either. Live music is about the human performance and relationship and I think some artists sterilize it by trying to be uniform across every gig so no one gets disappointed. I think this backfires though because most people would rather feel like they had a genuine emotional connection to the artist, or catch that one time the singer crowd surfed or the guitarist smiled at them or whatever than a consistently emotionless, show-band style tour.
Danil VOLOHOV
14/10/2019
---