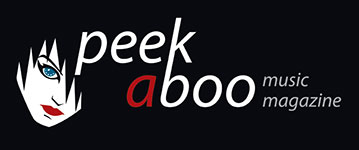 like this interview
---
H.R. (THE BAD BRAINS)
'I always wanted to play reggae!'
17/02/2020, Danil VOLOHOV
---
If you look, hear and feel H.R singing, you would understand that there's nothing that could be compared with his metaphysical performance. It seems that even atoms of the oxygen are trembling while he's singing. The purest energy of hardcore. But H.R. is not only a hardcore artist. Even though The Bad Brains became a legendary band, it seems that he, as a vocalist, never wanted to focus on one "thing".
This year H.R. would present the new album recorded with his current project – Human Rights. The band started working on the album after playing some shows in London. Positive reactions led to their persistent work, and at the end – to a wonderful result which became "Give Thanks".
In the interview for Peek-A-Boo magazine, H.R. told us about upcoming "Give Thanks" and Positive Mental Attitude, about hardcore and his musical roots, about playing reggae over the years and his sources of inspiration.
The name of the record – "Give Thanks" sounds like a reference to a certain positivism. Do you still follow this philosophy you established with The Bad Brains ?
Yeah-yeah. Ability to transport certain opportunities has arisen. It has been waiting for a long time. And I'm looking forward with Positive Mental Attitude to go forward and deliver the message of Jah for people.
During the last few years I've heard bits and pieces of stories about your work on the newest Bad Brains' album. What can you say about it ?
Well, I was just talking with Dr.Know [founding member and the guitarist of The Bad Brains] last night. And he said, if I'd love to play with them…But I have my own group! And I have to explain to him that I won't be able to do those projects…
So now you're fully focused on Human Rights project ?
Yes, sir! Yes, sir! The group I'm working now in Philadelphia is beautiful and supportive. We're working with guitar player – Mr.Ezekiel [Zagar], Mr.Joshua Freshy on bass, and Mr.Adam Williams on drums.
How everything came about with these people and this band ?
Well, we were working with a group…Ezekiel and I put our minds together and started brainstorming. I guess, it naturally came together. Some brothers had told Ezekiel, that they'd love to play with us, excited with the chance to work with me...
How do you remember your first performances ?
I was signing Jingle Bells and tunes like this. That are one of my earliest performances with the bands I've been working with.
It's interesting to speak with you about these days. Back then when you moved to New York and started playing actively in different clubs. Mostly CBGB's. What was the most inspiring thing about this place, those people, your fans ?
Among the reasons are…First, we were one of the earliest groups in punk-rock that came forward to positive message to. Because, we're descant for excitement. And the God had told us: "If that that you want to do – do it!". Also, my personal views were…I always wanted to play reggae. And they wanted to play punk-rock ( laughs ). We didn't know what would happen next! When I played with them [other members of The Bad Brains] on a show in Chicago, they asked me to do this. I said: "Sure!" – we did the gigs. And I wanted to let them know that it was reggae only. But the band I'm working with [now] is much more collaborative and much more talented too.
While watching your live-shows, all the people notice one general feature of your performance – your incredible energy. That we could feel still! But of course with Bad Brains everything was stimulated by the rhytms and dynamics of the band. Where did it come from ?
I think, it's all connected with God. We made our decision early in life to do the works of Jah. We're his prayers. And the energy we'd play with can be compared to energy that was given on to use the vehicles of God. And choosed to be. He was always on our behalf. The thing that I grew up in mind. It's like with baby food and food for adults. We're adults now. We'd come to understand what's going on in music.
Can you say that you changed your attitude towards music and musical business ?
Well, I teach people to obey father of Heaven. Letting him doing work for him. And to remember that if you move like lightning – you're gonna crush like thunder.
Let's get back to the topic of your coming work – "Give Thanks". In what way this work differs with your previous solo-works ?
We played our first show at the university. And they wanted us to play there. They were a friend of ours so we said: "Sure!" – There is a guy namely Jerom, who has an access. We were quite positive about it – as Napoleon Hill, when it came with formula – "Think And Grow Rich", with those instructions, I think we developed our own original style. But now, with Human Rights group there's a lot of power and even more energy.
Over the years you've been working primarily with jazz and reggae. And "Give Thanks" would be a good example of such a record – amazing reggae sounding! And if we'd speak about your first record "It's about Luv" – I can say that there were still some furious songs with punk rock-vibes. At the end you drove to a more calm sound you're continuing to explore now. Quite successfully I think. What were the reasons for such a choice ?
I think, it used to deal with my philosophy – play, what you want to play! That what I used to do. The energy that we were blessed to put with our music, albums and records over these thirty years…You play what you want to play. With hardcore, you just can go and do it. Even though we were asked to play many reggae-songs with The Bad Brains, we also developed our hardcore instinct.
You started your solo-career being a member of Bad Brains. What was the hardest thing about combining these two objectives ?
Well, I think it was equal to what we've been doing. There's a club just right the corner. And one of the bothers there…He plays hip-hop. But he wanted to let me know that he considers the group [The Bad Brains] to be legendary and he asked me, if I'd love to do any work with him. He said that he'd love to do some work with me. Putting something together, collaborating with some styles of music. Of course, it differs with playing in a band. But if you're sincere then you'd got a lot more respect about what you're doing…
When you write songs – what do you usually think about and how do your ideas usually appear ?
When you take time, go out and find your experiences…And when you go and perform, taking what you've learnt from people and then, you'd play music. Don't rush to present your music! It's education, still. And speaking in terms of my current work – It's important for me to continue working with reggae. I'm so honored to work with Mr.Ezekiel, Mr.Joshua and Mr.Adam! We're moving our music so right on making it so outstanding! And you'd have to hear it soon…
When you started your career, getting to punk-rock movement, what was the biggest source of inspiration among all the bands and artists for you ?
Hm… I think one of the first shows we've ever done when I got the chance to meet such artists was a show we did with Peter Tosh at the university…On through the years, with our position, as a band we tried to incorporate everything in a different way. With power and with it, uniting different things and understanding the world.
Danil VOLOHOV
17/02/2020
---