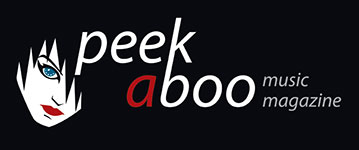 like this interview
---
DAVID SARDY
Producer David Sardy on his work with The Who, Oasis, Marilyn Manson and scoring work.
03/03/2020, Danil VOLOHOV
photos: © Chris Corsmeier
---
I got the chance to speak with David Sardy a few weeks before Christmas. This year became successful both for Sardy and The Who. Together, they put their efforts and made one of the best releases of 2019.
David Sardy speaks about this experience with enthusiasm. Unlike any other producers who reached success at the end of the 90's, he's full of enthusiasm and always busy with his work. Last year he did a great job recording the new album of A Perfect Circle – "Eat The Elephant". It's not unusual for Sardy to work with such a tempo. Since he started his career, firstly as a member of cult noise-rock outfit – Barkmarket, then as producer of a number of artists, he used to work growing and growing the tempo. And then, disclosing the other side of his artistic personality, composing film scores.
In the interview for Peek-A-Boo magazine, David Sardy told us about Barkmarket and his musical roots, about his work on "WHO"by The Who, and his current project – UNEQUAL. About sources of inspiration and production duties. About his role in production process and main stresses.
You just finished your work on "WHO" by The Who. I'd like to congratulate you for this! Definitely one of the best records of 2019!
What can you say about this experience and in what way was it different from your previous works ?
I wouldn't say it was much different than making records with anyone. Other then Pete is king of f*****g genius. He's been creating the pillars of things you take for granted. Even with rock-n-roll modern guitar – he's been one of the architects of everything that we do. So working with someone who's truly integrated into your own approach is pretty interesting. That's the only difference, really. And he [Pete] is unbelievable as somebody who literally does many-many-many different things. Incredibly deeply and incredibly well. That's frustrating sometimes! He's in his 70's and he's engaged in that, and aware of everything that's going on. Everything from programming computers to building guitar amps. He's a bit of an engineer from the old-school. Like white coat engineer. But also a rocker, an artist, a writer and a composer. So he's a pretty deep character. You don't even get to work with people who're on that level. Usually, somebody that incredibly at the things they do. Songwriting. Many incredible songwriters also have vision for music, videos, artwork. But not necessarily also building amps. Designing speakers. He's a deep-deep creative soul. That would be the main difference.
If we'd speak about the beginning of your career, what were your primary sources of inspiration and what gave you the basic understanding on recording process at that point ?
Em…I kind of came up playing in hardcore-punk bands. But I picked up the guitar as a kid watching Elvis playing. I think my earliest memories of music was probably seeing 68' comeback rebroadcast in early 70's when I was a kid. My parents didn't have a lot of vinyl in their house. But what they did – The Beatles, Simon and Garfunkel. There wasn't a big selection of music in the house. But what they had was kind of epic. So I was obsessed with The Beatles records as a kid. The sounds on those records. The first thing that I think any musician does – when you're trying to make sounds…If you'd listen a lot, carefully, you'd try to make sounds realizing in between of what you're making and what you're hearing on the record. If you're such type of person become interested, you then try to start figuring out: "Why does what I'm doing here don't sounds like what I'm hearing on the record ?" so it takes next 15 years of your life trying to figure out ( laughs ).
Mass-media call you "Hardcore super-producer". If we'd speak about Barkmarket as point of entry for your career. How everything started with this band ?
There's a bunch of answers to that. As a young kid I had two tracks. One – I played in a hardcore-punk bands. The other – I had a friend who was the other most talented person I know, when I was the kid. Who was just one of these candle burning-too-bright-type-of-people. And he was always: "Let's create something!". The only reason I'm an artist it's because of my friendship with him. While I was playing in these hardcore-bands. Which was the whole different track: putting together rehearsals, going into gigs and going on tours, opening up for other bands I was also making these home-recordings. It was before the era of the 4-track. We were just recording on anything we can find. Playing around with the sounds and anything that made a sound. Whether it was a toy that made a squeak or guitar or piece of metal we can find. Literally anything! And then just creating songs out of those things. When I got to a point at my late 18's – early 20's, where I got disenchanted with playing in bands, and just started recording at home…And 4 track became something you can buy and record at home. I just caught up making records and home and getting people to come over to my house. Then I joined every band possible in New York City. I just played the guitar with every band that needed a guitar player for a bunch of years. Until I basically got the idea while I just make a band…I got a record deal, started making records and the records made me to put the band together to go on the road. The band [Barkmarket] got really good. So we could tour….
But when did you understand that you're more interested in production and recording, than in touring and recording a few more albums ?
I was a bartender for a long time. And I always was looking for spending time in studio. Anytime I could be in the studio, recording…I was again, on that quest, trying to figure out how to make things sound the way I heard them in my head. Before, it was not as easy as it is now, to get the sounds to be interesting. You had to collect weird instruments, collect weird microphones and figure out how the tape machines work, all the different styles…It was super complicated. Learning that stuff just took time. But I met these guys from bartending who were building a recording studio down by World Trade Center, and I was just making them drink for free. Pulling the drinks down their throats and telling them that I was an engineer. And eventually they said: "You can work for us!" – "Yep, I will! If you're serious!" – "Yeah! We're serious!" so I turned around the bar I worked at, and said: "When do I start ?" and they said: "Ok. What about next week ?" – I just jumped in and became an engineer. And still, to this day, I don't know what is it about, being an engineer. I wouldn't consider myself being myself an engineer. I try to engineer by listening to music rather than looking at meters and figure out how everything works. I know how a lot of this works from years of doing it. But I'd rather not be playing with gear. I'd rather not be playing with music trying to figure out how make the music sounds great. Without thinking about the equipment and what the equipment is doing. If that makes sense.
The meaning of the word "producer" can be very different. How do you see your role in the recording process ?
Honestly, it depends on a project. Every project is different. Like every band and every singer-songwriter. It really depends on what person wants…The first thing is really figuring out of what we're actually trying to do. Then figuring out how to get to this next place. Whether it's a first record creating kind of arch-type-debut record for an artist. Or if its band that gets to a certain [part] of their career and they break to the next place. How we'd do that and what are the things that need to accomplish with ? To have that happened. There used to be the situation with record labels when with the best version of it, there was great A&R person, a publisher a manager a producer and everyone's working together trying songs to be the most amazing they could be. And then figuring out how to record them and what would make more sense. These days there isn't this infrastructure anymore. So you're producer – someone like me, trying to figure out what's the audience, what's the songs are trying to do, and how to make the greatest songs, how to reconnect with the audience artist is trying to speak to or connect with. How increase that. It's all rapped together as opposed to: "I'd just put the mics and listen to the music!" from my point of view. There are apps and programs that make everything sound better. So the question is "Why to hire someone to on board ?" is more creative. Or "How I can make my creative work as best as It could be ?". Writers works with editors, artists work with gallerists. There's something really privileged about working with someone and helping what they're doing getting to a further place what you can get on your own. And you also get to a point, as an artist, when you welcome someone's help. 'Cause everyone hit a stumbling block as an artists. If you just making the same piece of music over and over again, you just don't need a producer. And if you're incredible talented you can make it tweaks enough and just keep going with that same thing if you happen to hit it. But quite often you're getting to a point when you're trying to figure out: "Why it isn't working ?" or "How can I make it better ?" and somebody can sort of help you to figure out how to do that. Whether you're a writer or filmmaker or producer. When I work on films, the best film producers are people they're helping the director to be more creative and not miss things. Because, there are too many moving parts. That's kind of the same thing as record producer. The part of what you've done is helping artist not to miss things because there are so many moving parts. And you're getting them the ideas across the way. 'Cause, when you're doing it, it's hard to hear it as artist hears it. So part of that is being audience before there's an audience there. There's bunch of different things about that. Changes in musical business make it a harder thing to quantify and to feel that it's necessity. Because most artists may not realize that industry just uses you for your first record. 'Cause, you have the whole life to make a first record. And how you'd make a second record, third one and forth one after you're now in the business of being on tour and surviving on the road. And how you'd come up to being creative and doing it again. The industry is happy to get the next person. There are a billion people waiting in line to become that next person. Once they'd put your first record – now you're up against The [Rolling] Stones and The Beatles and every-other-band-that-is-not-on-a-debut-place. You're now have to make a great music. And do this on a consistent way. That's the trick. That's the thing we all are working on.
You started working as producer and engineer in the late 80's-early 90's. This period of time is quite interesting to talk about. As the appearance and popularization of different styles of music led to the development of recording process. A certain standardization. In what way did it affect your work ?
Em…These days, I mean, computers are amazing! I learnt to work in the studio back when we had to have thousands of pieces of tape in the studio. To make drum loops and record them through one machine and next…So It was just time-consuming and slow. Slow laborious process of making some loops, cutting drums and you needed to be good at it! You had to practice and just like anything else – know how to do it. So computer makes it faster. And makes it non-destructive. That was a big change. That's awesome. I came up with tape and loved the recording on tape. I was obsessed with the sound. But I was also completely opened for computers. Working with digital format I just figured out that it was the whole other palette of sounds…Crazy to be ignored, in my opinion. It's like color TV comes along. And you're like: "No! It's ridiculous! Black and white is the real film!" – Yeah. Of course, it was. But now there are colors. So you have to figure it out or get out of the business ( laughs )!
You've never seemed to be closely tied to a certain particular genre – over the years you worked with very different artists, from Johnny Cash to Slayer….
Yeah! I like music! My kids would be the first to tell you that I wasn't really obscured with annoying music, all the time. Some of my favorite records are kind of secret and earliest recordings of mankind…I'm just a fan of music. I love the music that hits me emotionally. It could be downtempo electronic music or it could be hardcore-punk. Or Brahms or…I'm a music fan! I'm a fan of taking records that make have to die for different types of music. When I'm scoring a film, I'm working with an orchestra or working with computer…It's pretty wide-open. You come up making an orchestral film. And when you're working with the band LCD Soundsystem – it's a pretty great breath of musical references. And you have to dig into those references. Understand. And speak the language clearly, if you know what I mean. And I love diving in. One of the things I used to love doing when I work with the band is when I have a vision of what the record should be – I just go in, like a vision-quest, all the records of that genre I want to reference…It's like getting my language skills back. It's super fun for me! I don't do it as much anymore. Because, there's not as many opportunities. I do a lot more working with bigger artists. But it's like working with The Who. When I first signed on doing the record, I went on to deep dive listening to them…And I've never listened to them as producer. I listened to The Who as a fan. I grew up listening to their music. And I'm not one of those people who listens and says: "Wow! How would I do that ?!" or "What's really going on here ?!". I just notice things, but I'm a fan listener – if you know what I mean.
What's the main difference for you between composing the score and working with artists on a recording ?
Oh it's apples and oranges. Writing music it's like a storytelling. Where you're using the whole different set of tools to get emotions and feeling across. As best as you can. It's very deep field of study. Plus, when you'd have an idea of what you think works, then you have this idea to be enjoyed and liked by not only director, but the producer and editor and studio and audience. Every stage along the way, the thing is changing for you. Writing and picture changes – that's kind of the job's been able to keep…not being so married to it. So you can tear it apart and rebuild it in 15 minutes and maybe go back, get rid of it or start over. You can't stuck of the first way you saw it. And it's super collaborative. As you have to collaborate with editors, producers etc. Making a record it's more like…You and the artist are sort of in charge of making the record. Everyone else's sort of reacts to it. Commons. I've never have problems with commons. I'm so opened to them. People have ideas – I'm opened to the ideas. So I never…not disagree…It doesn't mean that they're wrong. Most of the people are. Otherwise they would go and make their records. But again, they're sitting on a different position hearing it fresh. That's valuable information. I think that's good to hear that information before you'd finishe the project. Not necessarily finish it, give it to them and say: "What do you think ?!" because, they could not leave the room to get a reaction. So you can get sort of meager reaction to it. It's helpful! Even if you'd ignore – it's helpful! It can help you to see either what you don't know or what's missing. Or getting everybody to have everybody with chords done. It's sort of different scale of involvement and collaboration, I think. Film scoring its more craft than art. And making the record is a little bit more art than craft.
With all the ideas you're putting at the beginning of recording, can you say that as producer you're always focusing on pre-production work ?
Yeah. Totally. That's where all the work should happen. But again, it's different in every style of music. With most of the bands the pre-production should happen the way before you'd record them. But with electronic music, there's really isn't the pre-production. There's a studio where you're making it. The time schedule is different on making it. And then I have a project I'm working on called UNEQUAL. With it, I've been combining both ideas of making tracks and bringing different artists. Working with them I've sort of come back to being an artist as well. Recently in a last few years, there's a bunch of tracks are coming out in JanuaryFebruaryMarch – different collaborations with people. Just because it's really fun. Making records with the band you're often is working with whatever. But making records with musicians of the band happened to be you're directed by what everyone plays. If it's a songwriter you can bring whoever. Of course, down to budget and all the things. But there's something really great about being able to just start from scratch. All the film writing, all writing of music…'Cause for movies I'm writing a huge…Let's say if the movie is 60 minutes you're writing probably double than that. And then editing down the version of the finalized things. You're doing multiple takes and multiple works You're generating a lot of music. I sort of get me personally to writing music for my own enjoyment again. Which is cool.
One of the recent projects you worked on is "Eat The Elephant" – the album you recorded with A Perfect Circle. What's interesting about it is that with this record, you probably united all the things you did as producer over the years. From the one hand – it's quite lyrical and light, from the other hand – there's also a certain tension and heaviness. Working with such a style of music, what helps you to unite these two things ?
That's the great record, cause, personally for me that's great example of cinematic approach to making rock record. And that's really cool! That's what I wanted to make within the record. The references we had going into it were pretty similar. And I think the goals of this record were just making something very emotional. And emotion is not always about a lot of guitar and big distorted moment. I think it's certain type of pay-off. The opposite of it can be just as powerful if not more powerful than pay-off. Especially the contradiction of these two. So I think the three of us – Maynard, Billy and I, all sort of got agreement about how we want the songs to flower. That was the great way…I don't know if I'd had the same sort of impulses if I've not scored the bunch of films and not worked with orchestras all the time. And also made hundreds of records. You're growing up from playing in punk-bands and doing Barkmarket – that's so one-hole-set-of-skills. And jumping to film scoring where there's the whole other set of skills. I have a massive writing library in my studio. Plus, huge amount of instruments: guitars, organs and synthesizers with drum-machines. But also, I have a massive library of virtual instruments. You need to do these for films. And at the end you just learn a lot more. Billy's the same. He also writes for film and having a massive library. He's not just pulling from guitar, but also cello, piccolo and creating sounds…So it was really fun on that level.
When you started your work with Marilyn Manson on "Holly Wood", the band had been already followed by public eye. Taking into account this stressfull factor, was it a hard experience for you ?
No! Personally I love it! That's better than if nobody would pay attention. Definitely. I always look at it like…if you'd think about it as about sports metaphor. You should be ready to play in a World Series. Or in a playoff game. I like trying to do films and having this moment when it's either can pass or fail. Getting bigger you may also fell in front of everybody. I personally, I think that's a great place. And I enjoy working with that level of pressure. I just did a film [scoring] where the last film made 300 000 000 $. And we're doing Part II ten years later. That's a pressure! Making a big record for a band. Where you'd sold millions of records – that's nothing compared to half and billions of dollars on film ( laughs ). The amount of pressure on movies is THOUSAND TIMES greater than with the band. It's insane! And I'm a fan of that! I think that should be sort energy that drives you. Not the thing that makes you wake up at night. That makes me wake up in the morning, if you know what I'm saying. That's super fun!
But don't you think that a certain level in discomfort makes you work more productively ?
I think so. And also, you want to leave an element of chaos. Having it matter as the level of chaos for things. Because, you just don't know what's gonna happen. I like to not exactly 100% know what's gonna happen at work. I hate knowing exactly how things are gonna be. So I enjoy leaving some space for things to happen. Even when we're doing an orchestral parts for a film or for a record, you have a count it perfectly. But I always set up a few things, just for a chaos. A broken-toy-microphone or cassette deck. I just have something that's unpredictable as well. You can create it afterwards. But I enjoy this aspect of recording when you're just: "Wow! That's weird! Unexpected!" that's super fun for me.
Isn't it hard for you to find the balance within the chaos ? Of course it depends on the style. Working on a rock record you may afford yourself to play with a level of distortion. But while recording orchestral parts you need to focus on some separate instruments.
No. Because, I think the orchestra it is a sound. The ultimate fact is how it hits people. The audience doesn't necessarily know. They may know if it's unpleasing distortion. But there's always distortion. As long as you have something that is clean, there's no high frequency and as long you're capturing that all. Or if there's something gnarly wrong – that would be a problem. But, as long as you're capturing the overall identity of the thing and it sounds like a music – you're kind of "there". In my opinion.
In your discography, there are quite a few "debut albums" – most of your well-known works you recorded with artists passing a certain transitional phase. I think that may be referred to Oasis in particular. Speaking in terms of your work on "Don't Believe The Truth" and "Dig Out Your Soul", how did your cooperation start and what do you think about these releases and the result of your work now ?
I love them! Others are great records! I've been a fan of Oasis since…When I was on tour with my band, the first record came out. We spent a lot of time on tour in Europe. And most of these days I was on the road. I remember when the record came out I was like: "Yeah! My music is never gonna connect with…This is amazing!" I remember saying to the guys: "You're just completely lost! Don't you think it's amazing ?!" – "It is! These are f*****g great songs!" I listened these songs and…I remember them staring at me, asking: "What's happened with you ?!" – "These are f******g great!" – I was literally driving in Bolgaria. And there's a "Morning Glory" is on the radio. I thought: "Oh, dude! It's over! UNDERGROUND MUSIC IS DEAD! As it is now!" ( laughs ). I've always been a fan of them. And I think Noel is a great f******g songwriter. Just great melody-man. [He] writes great big sweet melodies. Just a hardworking guy. We have a lot of the similar. In musical influences. So we just get along…Also, I think that Manchester and Brooklyn are very similar. Culturally, on some level. We both come from areas that aren't being upper-class-fancy-areas. And grew up with our friends being knifed and shot. Music was a way out. I think that made it a little bit easier. The fact that I'm American just odd. We all got very well. This is such a British band…But music is music. This is the band. And you just need to know what you're talking about. Make references. And get into arguments about records. And years they came out. And what was the best version. If you can't holder on those conversations with them – you not ganna be able to work with them. And how it came about ? They reach out me. They heard some records I made. Or couple of records I made. Reach out me. And I think we started with the couple of songs. They love what I did with these couple of songs. And then we did more and we did more. Then we went to the finishing of record after working for four mouths and getting to the point when we should had start everything from the f*****g beginning. So I said: "Yeah! Let's start over!" – that's what we did. We started over. And "Don't Believe The Truth"…I think the record was done three times. I did two of the versions. One they did with some other producer. It didn't work out. So they went to their demos. And I mixed the demos with them. And then – did the record from scratch after that. That was a big comeback-record on some level. Three million singles, got them back…Before we have made that record, people were sort of counting them out ridiculously. That happens with them band. So you just have to make everything as possible. And bring someone fresh who's not been part of the whole rise. Sometimes there's an injection of fire you may need. So that worked. We made that record. And they broke up ( laughs ).
The sound on those records is really amazing! So I suppose you must have had a good chemical reaction working together.
Yeah! Noel and I just made a new track that's coming out in…I think, this month. That's great!
Let's speak in terms of your current projects – what are you working on now ?
There's a project I'm working on now. Kind of cinematic-organic-acoustic-based with different singers. It's called UNEQUAL. We have a couple of tracks out right now. And There's about 5 or 6 more coming in New Year. Those are great. These are tracks recorded with bunch of different people – Jim James, K.Flay, Local Natives…Just artists I really like. And reached out to. I just have more all the time. It's the way of making great music and putting out some great songs, for me. The topic is sort of about the battle of technologies we're all in right now. So that's kind of what I jam onworking on with. I'm really digging it. That's that. I just finished new Toots and Maytals' record. It's mastering today. I'm working on a new Band Of Horses' album. Finishing it in…probably in next two weeks. That's probably in the short term about the things I can talk about as they're coming out very quickly.
A few years ago, you put a record out under the pseudonym DSARDY. But does it feel as getting back to an old seat or during the years after Barkarket broke up, being co-writer also was an important part of your work ?
Yeah! It's the same project now. I'm just calling it "UNEQUAL" 'cause I just love the name. But yeah, so the tracks I had, I started as "DSARDY", I'm just putting out under UNEQUAL. I just love the name. I love the word. It says about being in a world we're all in, right now. And look at it. Making music again, is very fun. And I just like the idea of having the way to put the music out. It's something I can kind of back…
This year, "L.Ron" – the last album of Barkmarket celebrates its 23-year-anniversary. What do you think about this record today ?
I love it ( laughs )! You know, when I was doing Barkmarket, I'd promised myself that…I started on a 4-track. There was a financial thing. Limitations. Second record was 8-track. Third record was 16-track. I promised myself, when I got to 24-track that I'd get back to 4-track. To make myself have to deal with limitations. I kind of never-really-did that…But the first track on "L.Ron"[note.-Visible Cow] was me going back to completely lo-fi materiel. I just kept it…so it was more about getting the sound quality I wanted. But I didn't make records with 4-tracks after that. These days I make records with not that many tracks that need be. So yeah, that record was fun to make. And the funny part with Barkmarket – I have the next record written, that I finished right after that. The whole album of songs. Just sitting in stack. And I've never put it out! The band broke up. So I understand that: "Oh! I need to finish this!" –I haven't yet! There's some cool songs on that record ( laughs )!
Danil VOLOHOV
03/03/2020
---