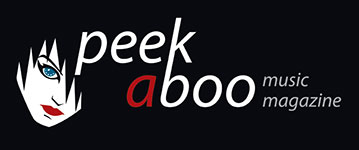 like this interview
---
JOSH KLINGHOFFER (PLURALONE,RHCP)
"I suddenly found the piano the most exciting instrument to write on."
23/05/2020, Danil VOLOHOV
photos: © Jamie Martinez
---
After years of creativity, it seems that Josh Klinghoffer can't really surprise you. Since the early 2000's he used to work with a variety of genres – firstly, as session musician, then – as a guitarist of Red Hot Chili Peppers. Now, with his current project – Pluralone, it seems that Klinghoffer is exploring very different landscapes. Even though he used to work with nearly-the-same-kind-of-stylistics within his previous project – Dot Hacker, it looks like Josh Klinghoffer finally found his voice. Musically, lyrically, conceptually.
Enhanced by the sound of piano, his first solo-album "To Be One With You" demonstrates his great talent – uniting different vibes together on the verge of style and general mood.
In the interview for Peek-A-Boo magazine, Josh Klinghoffer told us about his first experiences and the formation of Pluralone. About writing process and his inspiration, about coming tour with Pearl Jam and future plans.
At the end of November 2019 you released your debut album as Pluralone – "To Be One With You". On one hand – it sounds like an ideal continuation of the things you did with Dot Hacker. On the other hand – unlike anything you did with any of your projects. What defined the creative direction you've chosen with this project ?
Well, the difference between those two projects are the people involved. "To Be One With You" was sort of defined by the idea to do some recording with Jack Irons. He and I had become friends when he opened for the RHCP throughout 2017, and his willingness to be involved in the record I wanted to make was helpful in getting it off the ground. In breaks from work with the RHCP, I was used to reaching out to The Dots to get something together. It just didn't happen this time around. I'm so grateful to Jack for being open and willing to participate in this record.
Getting back a little bit and speaking in terms of Dot Hacker – you've released your last album in 2017. Can you say that Pluralone would become a continuation of the things you've been doing as a band, or you just continued to explore the same musical tendencies ?
Both projects centre around my songwriting, I guess. In Dot Hacker I don't write every single song, and it's more of a band and a collaborative effort. I'd shown a few of these songs to the Dot Hacker guys, and had we played together this time around, I would have tried to work on many of the songs that wound up on the Pluralone album with them.
Despite being a member of various musical collectives, you also used to be a touring member for many years and collaborated with many artists. But could you please tell me, with Pluralone, as your main solo-project, how did you get to a solo-artist ?
Again, it was just me making a record. I always have a ton of songs to work on, and it's just a matter of time, scheduling an availability. Not just the availability of myself, but of band members, engineers, the studio, and just the availability to finish the myriad of songs I have been laying around in a pile. I didn't set out to make a "solo" album. I much prefer doing it with people, with a band. It just didn't happen this time around. The week recording with Jack was wonderful, and whenever I could pull a friend into be on it, I did.
Speaking about your musical roots and the start of your career, could you please tell me what song became "the point of entry", literally ?
Off the top of my head, The Bicycle Thief songs "Max, Jill Called" and maybe more specially "Cereal Song" were two that I think of as a point of entry. They are two of the first songs I worked on with Bob Forrest back when I was 17 or so. I remember doing a demo of "Cereal Song" at Cello Studios [ note JK.- now EastWest) in Hollywood and it just felt like I was entering a whole new world.
Could you please tell me a little bit about your sources of inspiration and how it felt to be a young musician back in the 90's ?
I was 11 in 1991, turning 12 in October. Starting 7th grade. All of a sudden, there was a wave of music they were calling "alternative" seemingly made just for us. Even back then the word "alternative" seemed silly, as do most descriptives or genres, but back then, when one was that young especially, that's all you wanted. An alternative to what you were being told to do, and an alternative from the people who were telling you to do it. It was all coming from (the most over used and perverted term) "punk rock." Then people started dying. It suddenly, quickly seemed a bit strange that the masses, and kids were being sold this sort of corporate sponsored sadness and discontent. We were confused. Caught between wanting to survive and not quite feeling comfortable doing it, on that scale. At least that's how I felt. It forced me to really ask why I did what I did and what I wanted to do with music. I finally, after a long time of searching, figured it out.
And in what way have your sources of inspiration changed over the years ? What inspires Josh Klinghoffer these days ?
Well, I'm inspired by friendships and conversation. By the possibility of changing things for the better. By images. By colours. By pretty much everything and anything.
I guess, I may call "Bob And The Monster" OST as the first introduction to solo-work. How important was this experience in the context of your whole career and in what way was it different?
That was done so quickly I can hardly call it an actual project. It was all done in about 6 or 7 hours. They'd play me the temp music for about 35 seconds. Just enough time to get the vibe of what they wanted but not rip off what they had there already. It was fast, and fun, and I had a great time with all of those people, AND I'd walk to the end of the earth for Bob Forrest, so anything he ever wants or needs, he has me at his disposal.
You've always been saying that for you drums became a certain "introduction" to the music. And we all know you as multi-instrumentalist. But how much do your creative tasks and objectives depend on the situation?
I will say that everything is situational. I have the great fortune of being able to work in different environments and be malleable to them all. I try and do what's best for whatever or whoever is in front of me.
And don't you consider the limitations as something even stimulating ?
Though annoying sometimes, yes limitations are usually (always) good.
One of the interesting things about "To Be One With You" is that the dynamics of the recording was basically created by the combination of keyboards and drums. Like with such songs as "Shade", "Save" or "Mourning'. If we'd suppose that each instrument expresses a certain feeling – could you please tell me what defined the emotional coloring of the record itself ?
As it turned out, every song on the record was written on piano. I don't know why I suddenly found the piano the most exciting instrument to write on. There was a point where I thought I'd leave the guitar off all together. Maybe only use an acoustic as a rhythm source. In the end, it snuck its way in there, but very minimally. My original intention was to sound like a single person rather than a band. Obviously, it's hard to do that when you have a drummer play on the songs. I loved the feeling of Jack on these songs and pretty much imagine his playing whenever I think of drumming. Though there is drum set on some of these songs, I think it still has a smallness (kinda) which is what I was shooting for.
As a guitarist you've never been afraid to go on exploring sound landscapes. And then to get back to some traditional classical tonalities. And I guess it's always hard to combine something you know very well with different newer elements. But how to find the balance between those two ?
I suppose I'm usually trying to find what's best for the song. I have appreciation for both insane sounding, otherworldly guitar and the most basic guitar, cable (lead), amp approach. So many times, I forget I'm a "guitarist." I just try best I can and make something beautiful come out of it.
Despite the fact that most of the tracks on "To Be One With You" were recorded by yourself, there were still some interesting collaborations – with Flea, Eric Avery as well as Eric Gardner and Clint Walsh. According to you, what did those people bring to your music ?
First off, I have a deep love for everyone who is on the record. We're friends and I love who they are personally. How could you go wrong having them play on your record. Each instance has a specific significance, from Flea playing on a song I came up with the RHCP in mind. He had always mentioned liking that one and since it was written with him in mind, it seemed like anyone else playing bass on it would be sacrilegious. I love Eric Avery and I love Eric Gardner, but I particularly love the combination of Eric Avery and Eric Gardner. I feel like the biggest genius for having this rhythm section on a record I made. To me, together, they are diamonds in a mine. It was very important to get the Dot Hacker fellas on the record. Scheduling and some scary health things prevented Jonathan from making it in, so I ripped his playing off best I could in a few places. Clint Walsh has a wonderful knack for taking a piece of music and composing the perfect bloody thing for it, as he did with 'Shade'. Fucking hell, if ever there was an arm raising moment. Clint's solo on 'Shade' and where Eric's bass comes back in toward the end of 'Crawl'! Never do I listen and not raise my arms in the air when those moments pass. Dan Elkan also has an arm raising moment, but it's kind of prolonged and goes perfectly well with Nate Walcott's lovely string arrangement in Segue. I have wonderful friends. I'm very lucky.
But writing different parts for different instruments – do you usually follow a certain idea without focusing on separate instruments, or there are still some patterns that helps you think in perspective ? For example, there are some rhythmical structures/patterns you want to bring to the song, so it becomes the basis for further composition.
Sometimes when coming up with an idea, I can hear every last thing down to the percussion. Sometimes, I'm completely stuck and all I know is that I like the chords and melody but have no clue how to produce the song. It really depends. It also can depend on how busy I am when trying to get work done.
When you start to work on something – having a tune or melody you like, what do you think about at first?
Chords come first usually. If a melody shows itself, then it means I keep traversing down the path. If lyrics show their face, we're really in business! Sometimes those f*ckers hide for years!!!
Now we are all waiting for your first gigs supporting Pearl Jam in the coming tour. But speaking in terms of your future plans with Pluralone – what are they ? Do you have any ideas about your next release?
Before this Pearl Jam tour came about, I had been slowly picturing what putting the Pluralone band together looked like. One thought I had was that it seemed a good idea to make another record before hitting the road. That way, there'd be more to play from. I love the idea of having a band. That's why I gave it a name. I don't want to be a "solo" act. I want a band. I want people. I might want to write most of the songs, but hopefully the other people in the band want that as well. Dot Hacker could very easily find their way into a room together soon as well. Double bill!!! Bills!!!
Danil VOLOHOV
23/05/2020
---