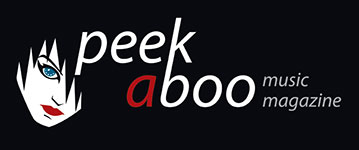 like this interview
---
KEVORKIAN DEATH CYCLE
An interview with Kevorkian Death Cycle
29/09/2022, William ZIMMERMAN
---
Kevorkian Death Cycle arose out of the like minds of three musicians in Redlands, CA (Inland Empire) in the early 90s, initially appearing as gRID. Various iterations of the band have existed throughout the last thirty years, with Ryan Gribbin and Roger Jarvis forming the core of the band as the chief songwriters and composers. The band's latest release is 'Injection 01' - the first EP in a series of releases reworking the classic tracks from the archive album, Collection For Injection. We're very grateful to Ryan and Roger for the interview.
Hello and thanks for the interview. Why the initial choice for the project name?
Ryan Gribbin: In the early 90s we released, on our own, a collection of our EPs, songs we had made for compilations and early recorded demos, which we called 'Collection for Injection'. When we were signed by Ras Dva, Ric Laciak wanted to release this. Since then, we've recorded four more full-length albums.
This was a return to "resurrect" those songs but re-done or re-envisioned, with the knowledge and experience we've obtained through the years. "Injection: 01" is the first release in the series and it's obviously referencing the original title. It just made sense.
Did Jack Kevorkian ever get wind of the band name and what was his reaction?
Ryan Gribbin: His lawyer did and he said we could use the band name as long as we didn't claim to represent him. Not sure if Jack himself ever heard of us. But we would like to think he had.
It's been several years since your last release. Why now and what's changed since then? Was any of the new material recorded or inspired by the Covid lockdowns?
Ryan Gribbin: For some of us, and by "us" I mean me, life just happened and delayed things. But Roger has continued with several projects, plus running a record label, so he never went anywhere.
Any new material we are writing right now doesn't directly speak to the Covid situation but I think Covid definitely inspired it indirectly. Obviously, a lot changed after the pandemic started, politically and abstractly, and that can't help but influence us in some way.
The first release was in 1993. How has your studio set up changed since then?
Ryan Gribbin: Our project collaborators are spread out over four states, so we definitely had to get creative about working together remotely. I'm sure a lot of musicians can relate!
Roger Jarvis: It actually hasn't changed much since we first started. I always pick a synth and start from there. I think it went from working with producers to producing it ourselves over the years and keeping things more "in house". I think now we're able to write faster when needed and when we feel inspired, its faster to get to the end result so overall its much more satisfying. On the other hand, I really do enjoy working with producers because things can happen that I never would have thought of.
How important are voice samples and "found sounds" to you? What sources do you look to if they are?
Roger Jarvis: I am old school. Film inspires music for me and vice versa. Having a snippet from a film always adds "that" moment or feeling for me.
What are your plans for KDC for the foreseeable months?
Ryan Gribbin: I'm just focused on getting all the songs for the additional EP finished up and released. Not thinking that far ahead just yet.
What, in regard to your legacy, do you want someone to know should they find your music many years from now?
Ryan Gribbin: Most of my lyrics are inspired by what wrong is going on around me currently. Hopefully, someone down the road could glean something from them that can help them see where we've made mistakes and to make better decisions than we did.
Are there any common themes in the new EP? Any stories that inspired the tracks?
Ryan Gribbin: Humanity. An internal struggle on how we, as a society, are treating each other. We are animals and we need to continue to grow and change and evolve. If we don't, we will suffer greatly.
What side projects are you involved with?
Ryan Gribbin: I'm always working on ambient and metal projects that I have yet to introduce to the world.
Perhaps someday...
Roger Jarvis: HexRx, Punish Your God, HVPPY DEVTH
William ZIMMERMAN
29/09/2022
---