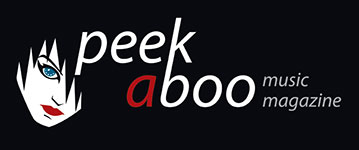 like this interview
---
MISERIA ULTIMA
Doubt Is The Worst Enemy Now
09/06/2020, Stef COLDHEART
---
Aleksi Martikainen and Kimmo Huhtala set up Miseria Ultima in 2016. It didn't take them that long to achieve their first full-length album "Phosphor" released in 2017 on the Hungarian label Advoxya Records. The album revealed a solid mix of EBM and dark-electronics. The Finnish duo stroke back early this year by a second opus entitled "Graygarden" confirming the strong potential of the band. The songs feature a constant twist between hard-pumping beats and rather catchy, but dark melody lines. The production is powerful and masterfully driven by a great vocals' production. Here's what the duo has to say about this new work.
How did the move from the debut album "Phosphor" to the new album "Graygarden" happene? Did you focalize on different and/or other aspects in the writing- and production process?
It happened all naturally. First, we began to create new songs and lyrics. We had a faint vision, how the album would be like; how the atmosphere should be. For the writing and production, we of course wanted to move towards- and create something new, but from the heart.
What have been the main themes and sources of inspiration to compose the new work? And how did you transpose these ideas into lyrics and sounds?
When we created the material, we went on step by step. First, we made a song, then lyrics for that particular song –this all was created through the emotions which the songs created.
The lyrics for the "Graygarden" handles with the denial of mortality. A haven, where a person is a kept imprisoned, an illusion of that, everything is eternal. Fighting against nature and inevitable loss. The songs are like paths towards this end –so all in all, we can think that the last song "Temple Behind The Shades" is a metaphor of death. We had of course a lot influences from different sources for the album: from music to poems, from philosophy to nature around us.
When do you know a song and an album are finished? Do you think a song can always be improved and is never finished? Do you handle particular criteria and references to achieve your work?
For us it is the feeling, an intuition. It can take a while, but after listening to the song, sometimes even multiple times and after hard work, we get the intuition that 'now it feels ready'. After this inner feeling, the song is ready.
Sometimes of course we can go back to the song which is 'ready', but the changes we make for these songs are very small variances and things.
I get the feeling there's a real right balance in your sound between dark-electronics and EBM, both styles being sources of inspiration. Is this a natural evolution? Something that just happened? Or maybe the use of different/new equipment?
This is an all-natural evolution; we always want to take steps forwards with our music. Of course, we also leave some good elements for our music from our past. So, in a way we try to create better material and take steps slowly forwards –taking influences from many things, as I mentioned before.
The album was preceded by the digital single "Allegiance", which I think was the right choice. But what made you choose this specific song and were there specific criteria to choose a single?
First song we planned to release was the "Future Imperfect", but after time went by, the song "Allegiance" was a better choice. This was because this song reflects more the variety of "Graygarden"; it shows better, what the album is all about.
"Phosphor" was meant as a kind of metaphor for people under pressure through the constant changing society and, which finally can lead to rebirth. That's an interesting item considering the current world-wide Covid 19 situation. How will we come out of it? How do you experience the entire thing as human beings and as musicians?
It is hard to say, how we will come out of it. Only time will tell, but we will come out of it soon. This thing is very hard for people and for musicians as well. Think about the canceled live shows and the fear of many cancellations to come. We think doubt is the worst enemy now.
Of course, there is also the one thing which awakes the thoughts, how the bands and venues will recover from all this. Only thing what we can do is now is to wait patiently.
The best waiting game for us has been, that we have wandered around the nature here in Finland and have taken some inspiration through that. We have also made some new material, slowly but surely.
Stef COLDHEART
09/06/2020
---