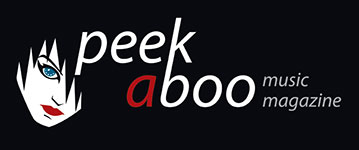 like this interview
---
THE JUGGERNAUTS
It's striking, in 'mainstream' genres no-one is making a big deal about band's similarities and their possible influences... But oh dear if you dare make EBM!
10/06/2020, Erik VAN DAMME
photos: © Band picture @ Danni Vordran / Live Pictures © Wim Heirbaut
---
The Juggernauts - "It is striking that in "mainstream" music genres no-one is pointing a finger at you when you are maybe influenced by one of those typical primal bands and their influences. But oh dear if you dare to make EBM music!"
The Juggernauts is a Belgian EBM band that has been hard at work since 2010, meanwhile the band proved its ability both on and off the stage. In 2020, The Juggernauts is blowing a breath of fresh air in the EBM landscape, we thought it was high time to put this band, and immediately the EBM genre, in the spotlight during this corona crisis. It was a nice conversation, including the prejudices that unfortunately still arise on EBM. In addition, we looked to the future of The Juggernauts. And how to deal with such a crisis in which we now live.
The Juggernauts were founded in 2012 (or was it 2010?), however each of the band members has some experince within the EBM related scene. Why setting up yet another EBM project? I think there are already a lot of them, so I wondered …
Well, our very first achievement was the recording of our debut single "Phoenix" and this happened already at the end of 2010. Why another EBM band? Strange you ask such a question in that way to us … ☺ Isn't there an oversupply in every music genre nowadays? Anyway, we did not begin this project with thinking: Which genre is popular these days? Maybe we should try that? No, we just grew up with New-Wave and EBM music, and since it's our favorite genre, why not turning our passive music passion into an active passion? We missed, and still miss the more socially critical music like that of the 70s & 80s. Millions of stories have already been written about broken hearts and unattainable loves… But does that make people think? No, because everyone is still convinced their own suffering is still worse than for instance the fact that our planet is going to hell…. But hey, we will see that when we get there …
How did the idea come about, and where does the name come from (something we can already guess but we'll ask you anyway)?
In 2010, it seemed very likely that the end of time in 2012, as predicted by the Mayas, would not be so far off date. Apparently, a more evolved civilization, somewhere in another galaxy, thought that mankind might just have one more chance and so they decided to send the Juggernauts to Earth. Hoping they could still turn the tide.
The name Juggernaut is an ancient Indian / Buddhist god name that literally means as much as "The ruler of the universe", "The invincible" or "the unstoppable"... With anything less the Earth is doomed for sure…
How did The Juggernauts fare between the early days and now? Ups and downs?
We actually took-off almost straight away, a humble but promising start that happened short after we had an accidental meeting with the Berlin Out Of Line label boss. We presented him our very first, and at that time only song. Apparently he was very impressed so the song was featured on the famous label compilation 'Awake The Machines', volume 7', less than a month later! The positive feedback and concert requests immediately started pouring in… The highlights continued to follow in rapid succession. From sharing the stage with our icons and legends such as Front 242, Nitzer Ebb and DAF, to being invited to perform in front of thousands of people at some of the most renowned German festivals such as Mera Luna and Amphi. We very soon played in clubs and festivals all over Europe. And not only Europe, we got even invited to play in Brazil and Mexico!
If there is an all-time low in our career so far, it might be these Covid-19 lockdown year, wherein we saw almost all of our upcoming gigs being canceled.
Your debut album 'The Juggernauts Are Coming' blew me over, like a strong blow of fresh air went through the EBM scene … How were reactions to your debut album in general?
As you mention it, many felt it that way … Like a new fresh wind blew through the maybe sometimes and somewhat rusted EBM music concept and world. The reviews were positive to very positive in general and according to our label it did well.
What I especially like is that you seem to have your own sound and do not try anxiously to follow in the footsteps of, for example Front242. With which there is nothing wrong, but it was the originality that convinced me the most. What is your opinion on this?
Of course there is nothing wrong with wanting to step in the footsteps of bands like Front 242, etc. Nor is it wrong for those thousands of other bands out there that attempt to follow in the footsteps of for instance The Beatles, Rolling Stones or Metallica. But still it is striking to see in "mainstream" genres no-one is making a big deal about a band's similarities and the possible influences by these aforementioned primal bands. But oh dear if you dare to make EBM! Suddenly words like "copycat", "... from Aldi market" and "dated" are eagerly used by many so called music journalists.
Now this being said, maybe our "originality" lies not so much in our "innovative" sound, but rather in the fact we did not start off with the idea to copycat on our iconic EBM bands.
A trap unfortunately many (starting) bands step into, and something that indeed might not benefit the genre itself.
I guess you have a point there. Is there actually still a 'large enough' audience for EBM? The genre boomed in the 90s, but nowadays I feel like one does not see much 'young' blood in the audience anymore.
The question is, is the youth still interested for (live) music at all? Or are they in fact more occupied with collecting as many likes as possible on their countless narcissistic selfie posts?
Fortunately, there is still quite a large audience abroad, in Germany in particular. In Belgium things have clearly gone downhill since independent pirate radios stopped being "independent" but instead became (over) sponsored commercial companies, even our national radio station and alternative "independent" StuBru has fallen for the pseudo-alternative music indoctrination of their benefactors. The same story for so-called alternative festivals whom worldwide willingly bend over, to be taken without resistance and dry up the *ss, by multinationals who are telling them, and thus the youth, what is "alternative" and what is "hot".
Presumably some of your plans have fallen through by the current Corona crisis?
Yeah, we had just finished recording a new single 'Fear' which we had hoped to release with an accompanying promotional video. But the lockdown put a stop to that plan for the time being.
We also had quite a few important foreign and some domestic (unannounced) performances planned...
Such as the DarkMad festival in Madrid and the Electronic Essex Festival in the UK, but luckily they have not really been canceled but postponed to 2021. Hopefully we can still do our planned performance at the Porta Nigra festival later this year, if that takes place. Fingers Crossed!
How do you deal with such a crisis as an artist, band and as a human?
Besides the fact that a lot of performances and thus income fell through, this period still gives more time and space for creativity, reflection and inspiration.
For example, during this lockdown we made a Covid-19 EBM remix of 'Fear', which will probably be used as an extra track for the upcoming new single / Ep release.
What are the further plans within the band after the corona crisis?
As mentioned above, we hope to have a new Single/EP ready soon, followed by a full album.
And then the performance requests can start rolling in again!
You are all also in other projects, can all this be combined with the activities of The Juggernauts?
The co-producer of our debut album, and former live drummer, has many projects, Radical G. and Linear Straight being his main focus.
Our current live drummer and co-producer, has also his own solo project, named True Zebra.
Our recently enlisted new stage member and sampler/keyboardist keeps his musical experiments and excesses indoors … For the time being …
Head & voice BORG works also for a bunch of other bands like for instance A Split-Second, Absolute Body Control, Dive, albeit more in the background. Also, by the end of 2019, BORG finally, and due a combination of circumstances, brought to life his hibernating project and fantasy Porn Karaoke. A live tribute project that tends to bring classic underground hits and pop songs in an sort of industrial way. After his two solo performances as Porno Karaoke in Brazil, the live line-up is the same as with The Juggernauts.
BORG, besides The Juggernauts, you are also a resident DJ at BIMFEST. In my opinion, last year's was a very nice edition. How were the reactions in general? Hopefully there will be a new edition at the end of this year? Can you tell us a bit more about that if you can?
It was indeed a pleasant edition with many dancing feet and happy faces, until even long after the performances and until the obligatory venue's closing time.
According to my sources, a 2020 edition is being planned, but put on-hold at this time due to the still unclear future and governmental guidelines regarding social distancing rules for concerts. Hopefully this pandemic will be contained soon so we can proceed with the Covid-19 exit strategy in the right direction.
All festivals and clubshows are cancelled this summer … Some alternative initiatives are emerging, such as 'Drive-in festival' with cars and also live streams. How do you feel about these?
Drive-in concerts? Such ideas can only come from financially powerful organizers and festivals. The most important part of a live concert or festival is the experience, the atmosphere … You can't replace that experience by anything else. Although a pogo with cars in the moshpit seems like fun to us!
Live streams, in general, are boring …. If even professional recorded live DVDs, with multi-camera angles and effects, cannot bring the atmosphere and experience of a live concert into your living room, a single webcam and small smartphone or computer screen will not work either.
Don't you think social media and streaming will become more important after this pandemic?
Indeed, our greatest fear... What has social media contributed so far to improve our life and world? What has music streaming contributed to the evolution of the (alternative) music world?
Talking about streaming, do you prefer Spotify or Bandcamp? Or neither? What is your opinion about those streaming services. A curse or a blessing?
Let's call a spade a spade, commercial streaming services like Spotify are a true rip-off for all musicians. An average artist doesn't even get ONE euro cent per stream!
Just for comparison, a CD of € 10 is equal to 1000 Eurocent, or at least 1000 streams!
Any work related financial compensation like that, in any other context, would provoke embarrassment, disbelief and protests worldwide.
Unfortunately artists are in the minority and the 'I don't care' users in the majority.
Such streaming services such as Bandcamp may be a bit fairer and a more interesting alternative for unsigned bands, but then it's hard for one to see the forest for the trees.
To conclude, where and how our readers can buy merchandise and stuff of the band, feel free to put some links!
First of all we would like people, who have not liked us yet, to do this NOW by clicking the link below! Because sadly, facebook likes matter these days…
FACEBOOK
Videos and more about us you can find on our old-school but official website:
WWW
But most of all, we like people to show up at our performances, and who knows... We might have some merchandise with us!
So, as mentioned earlier, and if our friend Covid-19 allows it, our next and only Belgian performance planned so far this years will be at the Porta Nigra Festival at the Stadsfeestzalen of Aarschot on Saturday 21 November.
Porta Nigra festival facebook event
Hope to see you all there!
Original Interview in Dutch by Erik Vandamme for www.musiczine.net
Erik VAN DAMME
10/06/2020
---
U kan de Nederlandstalige versie van dit interview HIER lezen bij onze collega's van Muziczine.be
Erik VAN DAMME
10/06/2020
---