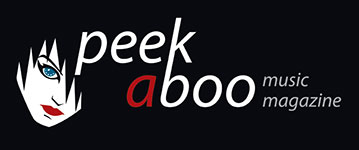 like this interview
---
THE JUGGERNAUTS
Let's leave the love dramas and (fake) feel good theme to pop music and the brain dead Tik-Tok generation.
30/11/2022, François ZAPPA
photos: © Who Cares / Luc Luyten
---
With their new brand new EP FEAR to be released towards the end of this year and the announcement of their appearances at renowned festivals like the 20th anniversary of BIMFEST (Belgium), the Out Of Line weekender (Berlin), DarkMalta (Malta) and DarkMAD (Madrid), we thought it was about time to interview Mr. BORG, head and voice of the Belgian rejuvenators of Electronic Body Music, The Juggernauts!
(Haga clic aquí para leer la entrevista original en español en El Garaje de Frankl)
When did you get interested in EBM and how was it?
I started out as a DJ somewhere in1984. My first records were from The Human League (Travelogue), The Sisters Of Mercy (The Reptile House), Joy Division (Unknown Pleasures), Liaisons Dangereuses and … Geography and No Comment from Front 242. At that time it was normal to have broad taste … maybe also because there were only a couple of good bands around, so you didn't have much choice. There was still no oversupply like today. Anyway, I soon got more and more hooked on the strong beats, sequences and raw vocals of EBM.

You started as a DJ in the 80s in a club called The Phantom that you ran with your brother, right? How do you remember those days?
These were the mid 80s, THE heyday of New-Wave & the prime of EBM music. It was a wonderful time! At our club we even hosted live shows from The Klinik, Insekt and many more!

One of the first bands you founded was The Four Horsemen of the Apocalypse, right? Honestly, I could not find any more info about this. Was it also EBM? Did you record anything with them?
Yeah well, there was not really any internet at that time but we did release a tape with The 4 Horsemen OTA which even had some local success. At that time I was, and secretly I still am, a huge fan of The Bollock Brothers so I decided to call my first band after their legendary album of the same name. Anyway, I looked up my copy for you to check the track list and to my surprise this tape did indeed already have a decent amount of EBM tracks and ingredients on it! Thank you for the flashback!


Another band you started was The Lance of Allotment. With them you released only a cassette. Can you please tell us more about this project?
Due to some line-up changes, the band morphed from The Four Horsemen OTA into The Lance Of Allotment at the beginning from the 90s. We played all over Belgium and supported bands like Dive, Insekt and The Neon Judgement. And yes, this tape smelled very EBM-like too!

You were part of the Klinik from 2009, how was it? Later you collaborated with Dirk Ivens in other projects doing the "technical stuff." Is it the same that you do with Absolute Body Control?
Before 2009 I was already the resident sound engineer for all of Dirk Ivens' projects, including The Klinik. So when Marc Verhaegen became to ill to tour anymore, Dirk asked me to join him on stage. And so I did from the 2009 Tinitus festival in Stockholm, Sweden until the very last The Klinik show in Berlin in 2014. Together we played about 30 shows all over the world, again a great chapter in my musical career.

And then finally, The Juggernauts. The band was born after meeting Glenn Keteleer. How was it? What urged you to create a new EBM band?
Well, I was forced to quit another band I was a part of at that time but I still had so many ideas and plans in my head. I decided the time was ripe to have my very own project again. I met Glenn at a The Neon Judgement concert and told him how eager I was to start a new (EBM) project. Some days later I was invited to his studio and we recorded our first ever single / track 'Phoenix'. It took us just one afternoon.

Paraphrasing Zappa - does humour belong in EBM?
Who the fuck is Zappa? I guess some dancing fool smelling like Vaseline? Anyway, why not!? Humour should belong everywhere at any time! It makes life a bit more bearable, doesn't it?! I love the way Sturm Café plays with humour for instance. This being said, I personally sometimes have the feeling it can get too much / stupid / cheesy. Let's leave the love dramas and (fake) feel good theme to pop music and the brain dead Tik-Tok generation. With The Juggernauts I want try and keep it a bit more serious … and that's why I created my crazy alter ego band Porno Karaoke...I need to let go of my craziness sometimes too!


What inspired you for the Juggernauts look? Marvel comics or just mythology?
I'm not a Marvel fan so I would go for mythology. I wanted to look dark, doomy and futuristic but to be honest … the band's name and outfits were also inspired by Call of Duty, a game I played on my PlayStation at that time. At one point in this game these enemy Juggernaut soldiers came charging at you, scaring the shit out everyone because these fuckers were so very hard to kill!

How did you approach the composition of the first EP? Did you try to bring something new to the style?
Our first recording and single Phoenix was picked-up by the Berlin Out Of Line records and ended up on one of their compilations called "Awake The Machines". Soon after gig requests began pouring in so we almost didn't find the time to sit down together to write and record new songs. That's why the label suggested having some remixes on our first EP so we could at least release something and had something to sell while touring. I'm not going to claim we did something new, we just used all our experience and influences but also tried very hard not to fall in the copycat trap.

The EP came with remixes by True Zebra (logical selection), Plastic Noise Experience, Implant and Spetnaz. Why did you choose these three bands? I guess they are also friends of yours.
Since I'm not a big fan of todays remixes I decided IF we have to have remixes on our first EP it could well be those of some of our closest friends. Kevin/True Zebra did the remix long before he was enlisted in The Juggernauts.

Three years later the band published The Juggernauts Are Coming, a full album with some new versions of the songs released on the EP. Why did you record these new versions? To update the sound of the tracks?
Like I said, we barely had the time to finish our first songs to our liking but I guess they evolved a bit during our shows so they maybe do sound a bit updated.


You wrote the lyrics for the album. Where do you take the inspiration to write them?
Sadly today's society is a huge source of inspiration, frustration and disbelief. I think I could write a new song after every late night news TV show. Reality is often more cruel and unbelievable than fiction.


You have always been linked to EBM, how do you see the genre today?
I grew up with the EBM music of Front 242, Skinny Puppy and Portion Control so why should I deny that legacy … Sometimes I feel sorry when I see bands trying to distance themselves from the "scene" and their past. They seem to have forgotten and/or have no respect for the fans that supported them from the very beginning. These artists mainly exist because of those fans and now these artists ridicule them for not being open minded etcetera. Well, I'm very open minded but shit music stays shit music, get over it! (In case any of my friend artists are reading this, of course I'm not speaking about your wonderful project and music!)
But on the other hand I have to admit some EBM fans & bands are not really contributing to the great genre it still is. Let's be honest … there's a lot (too much?) of crap out there! But hey, there's still more crap in mainstream and pop music!

Kevin Strauwen is part of the band, we know him as True Zebra and even interviewed him in the past. How would you describe his contribution to the band? Do you also like his solo work?
When Glenn lost his appetite to go on tour with The Juggernauts, we both opted for Kevin to replace him on the e-drums. It soon proved to have been the right choice indeed. Kevin brings a lot of energy on stage while he's banging those drums. He's also a great producer with good ears and ideas, which he proved recently by the mixing and mastering of our brand new six track EP FEAR.

Today there is also Terence Gryson on samplers & synths. How do you think things have changed having him?

I always wanted to expand the live band because it simply looks better on stage. Terence is mainly responsible for the tapestry underneath our live sound, he does backing vocals, sampling and synth parts. Thanks to him our live shows sound more complete and atmospheric. Just like Kevin, he's also great friend and asset to The Juggernauts


You are also a famous DJ in the scene. Do you play Juggernauts songs in your sets?
I try to refrain but it depends on the occasion and setting. Sometimes I sin, like if I want to test a new track or when people request one of our songs but I don't DJ to promote my own music, I DJ because I like to entertain people. And there are already plenty of "other" great bands and tracks to work with I think. :P

What are the band's plans for the future? Are The Juggernauts going to save us?
Well we just announced the release our long awaited FEAR [EP] (01.12.2022) which will be released digitally as download as well as on a shiny a Digipack CD. A vinyl 12" is also ordered too but sadly the vinyl production delays these days are so huge so it will take some months to have it in our hands I'm afraid.

Will the Juggernauts save you? Well, I would love to say yes but look around … stupidity, ignorance and violence seem to gain ground every day but...if you all buy our new EP and start following us on Facebook we will still might be able to do something!
Just follow! https://www.facebook.com/TheJuggernauts

As mentioned before, you are also performing as Porno Karaoke with the same line up as The Juggernauts. Can you describe this new live band to us? You are playing covers, aren't you?
Well, we played some covers with The Juggernauts in the past like Coitus Interruptus and Der Mussolini, simply because at the time didn't have enough songs ourselves but at the same time I always had the idea/dream of having my own Revolting Cock's style cover band.
In fact it was sleeping project until the end of 2019, when a scheduled Dive show in Sao Paulo Brazil fell through last minute. The promoter desperately asked me if I could please do "something" instead as my flight was already booked anyway. So I dug up some of the cover versions I worked on over the past years and took the stage as Porno Karaoke. To my, and everyone's surprise, it was such a success the same night they invited me to come back as Porno Karaoke … only 3 months later! After those two solo shows it felt natural to me to ask both of my friends and Juggernaut colleagues to join me on stage with crazy this project also. Why change a winning team!? Unlike most cover bands we do not try to copy the original songs as well as possible but we tend to give them our own electro-industrial twitch. We play songs from Cabaret Voltaire, DAF, Divine, Depeche Mode, Executive Slacks, Eurythmics, Fad Gadget, NIN and many more …

Check out the ambiance on this live video when we played Brussels earlier this year!
https://youtu.be/kCyFqLZ90VA (Der Mussolini / Ricky's hand Live @ M4 Brussels)

An please follow Porno Karaoke here:
https://www.facebook.com/pornkaraoke/

Talking about covers, you also design cover artwork for albums and you have done quite a few. How did you start doing this? What's your favourite?
I already liked to draw and create stuff since I was a kid. Later, in the 80s I designed most of the party and concert posters for The Phantom. I also designed our tape release layouts. Later Dirk Ivens asked me to take care of his Minimal Maximal and some of the latest Daft Records releases. Today I'm also doing all the artwork for The Juggernauts releases and live visuals. I know I'm not that good but I love to do it and I like to be creative… I can't help it.

What can we expect from the concert at DarkMad? Whenever it will be.
Well, it seems the wait is finally over! After all the postponing the date is finally set now I guess! We sure are ready as hell to present our new FEAR [EP] in front of a Spanish live audience! In fact, it will be our first ever show on Spanish soil so don't miss out!
Don't forget to like & follow The Juggernauts :
https://www.facebook.com/TheJuggernauts
Listen & buy The Juggernauts - FEAR [EP]
https://www.Instagram.com/the_juggernauts_ebm
More info about:
BIMFEST XX @ De Casino - St-Niklaas - B
http://www.bodybeats.be/en/bimfest-xx/

DarkMAD @ Autocine, Madrid, Spain
https://darkmad.net/
© Published with the kind permision of El Garaje de Frank
François ZAPPA
30/11/2022
---