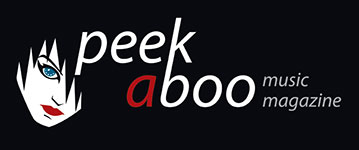 like this interview
---
MONSTERGOD
With their most recent release "Ozymandias" Monstergod prove that dark sounds and poetry may go hand in hand to reach the effect that is both mesmerizing and dynamic in the most excellent hard-hitting way.
28/11/2022, Karolina KRATOCHWIL
---
Poetic as always - "Ozymandias' proves that poetry is the only constant element of what may be called Monstergod bloodstream. Blake, Baudelaire, now Shelley and… Nietzsche? Not what one would call a happy family when it comes to their general message. Why the poetry, and what determines the choice of poets you decide to inscribe into your music?
Marek: From the very beginning of music creation by Monstergod I was sure we have to use poetry for our music. It was our agreement when we established this music project with Miłosz. We were even sure that it would be not possible to use our own words to describe the feelings we wanted to describe by Monstergod. And yes, we were wrong. Of course, we use Baudelaire or Shelley poems but we also increase the number of songs where we decided to add our own words. By the way, Nitzsche is our great discovery on the Ozymandias album.

How do you feel about the new album? You are not exactly the artists who would release a new thing every
year. Then again, 'Invictus' took you six years, so it's not that bad this time 😊
Marek: We are not in hurry. We have our families, our jobs, and our problems - we have no rush to release albums every year. We do it when we feel that we have something interesting to show and musically say. This time it has lasted almost 5 years. But I was a bit more involved than Miłosz this time so I worked with myself a little faster ;-)

Monstergod's music is in general, dark, nostalgic, and thought-provoking, but "Ozymandias" sounds like one of the darkest of your works so far. Did the circumstances (covid-19, isolation, and all its repercussions) influence the final content? What is the background behind the album?
Marek: Yes, 2019 to 2021 period was terrible. As you said covid, darkness, isolation etc. When you create music, it's not possible to do it without the context of your life and your experiences. This time I was more responsible for the final vision of the album than on the older albums - probably that's why it's more gloomy than ever before.
When you sit to create new music – what is the process like in your case? Do you have a total concept in your mind, or do you go step by step? Do music and lyrics come together simultaneously, or is it one thing at a time?
Marek: It doesn't work this way. We create music after that we try to find some lyrics for it. Sometimes we begin from a movie sample, like in Ozymandias song, and sometimes from playing the guitar like in Sundreams. We never have a concept from the very beginning but I feel that our songs form some kind of a story at the end. I really love to listen to Ozymandias as a whole.

Tell me about your collab with Dariusz 'Daray' Brzozowski. What was his input, and how did it influence the final sound of 'Ozymandias"?
Marek: Daray is a great drummer and had a great influence on the final sound of Ozymandias. The idea to cooperate with him came up after talks with Filip Heinrich (Vesania, ex-Decapitated) who was responsible for the final fix of the album. I had drums created on a computer using live drums samples. Filip asked me to record the drums live in the studio so we called Daray and after a few minutes - we had a deal. Daray came to the studio for 2 days and recorded all the drums. It was magical to see how Daray and Filip work with each other. They know themselves since "1000" years and you feel this connection when they work together.

Who are the other contributors to the album? I notice kr-lik, Cesar Soto, Heinrich, and …Jagoda (on Beloved)? – what was their input?
Marek: Ok, Kroolik - you know - we played together in Controlled Collapse and Clicks. I had no idea for vocals for one of the songs, I asked Kroolik and it ….clicked. Cesar Soto is a guitarist Ministry band that I love a lot. I asked to record some guitar layers and after 3 days I had the tracks in my email. As you remember, the other ex-Ministry guitarist - Sin Quirin recorded guitars for Invictus (the previous Monstergod album). Heinrich is Filip Hałucha - responsible for mixing and some additional guitar and bass layers. He also added some additional synth tracks. He worked sometimes as the third member of the band. And Jagoda, she's my daughter. I asked her to recite two German rhymes at a certain tempo. She did it great.

To what extent has your approach to making music changed since "Invictus" (2018)? Do you still find fun in it?
Marek: Of course, I cannot live without it. I make music all the time. Most of it lands in a trash folder but making music is one of the most important things in my life that keeps me happy. We talked about the darkness that seems to come out of this album. But it doesn't mean that making this music doesn't give me fun,

What about live shows; actually I haven't seen you on stage for ages. Are you planning any live shows with the new release?
Marek: Short answer: NO. Longer: We have no time for it. I would like to play it with a full band but I'm not sure we could have a budget for doing it.

What can we expect from you in the upcoming months?
I (we) make music. You will probably have an opportunity to listen to it in about 5 years or so.

Thank you!
Thank you!
Karolina KRATOCHWIL
28/11/2022
---