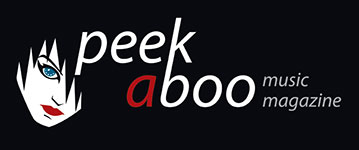 like this interview
---
LAST INFLUENCE OF BRAIN
L.I.O.B. Has Always Been Such A Distraction For Us
13/06/2020, Stef COLDHEART
---
Slovakian trio Last Influence Of Brain is back on track after a hiatus of eleven years. 'Solo', 'Bop' and 'Blažena' remained active during the past few years with their Samhain side-project while they're also invovled with Eclipsed, but the last L.I.O.B. album (cf. Two Faces") was released in 2009. "Insomnicons" is the band's fourth full length and the second one released on Aliens Production. The new songs sound like powerful and sophisticated EBM sometimes reminding the legendary "Hard Wired"-period from Frontline Assembly. I'd a chat with the band.
What incited and inspired you to get back to Last Influence Of Brain, which remained inactive for more than ten years?
Solo: It was Bop's remix, which he did for the "Dark EBM Souls"-sampler. At that time and after a longer break with Last Influence Of Brain (L.I.O.B.), we released Samhain and the last Eclipsed album. That remix inspired me and I discovered that today we have more technological options and facilities than before when we released the "Two Faces"-album. So the idea was that to move ahead and make something new.
Bop: For me, it was after our live show in Poland. Some of our fans asked me why we didn't move on with L.I.O.B. So at that time I felt something to start again, but Solo didn't want to do anything new with L.I.O.B. As Solo mentioned, the starter for him was the remix I made. So finally we released the "Insomnicons"-album.
Blažena: I was convinced by the excellent atmosphere and feedback from people after the very successful concerts of the reborn Samhain. I felt that Solo was beginning to play with the idea of restarting L.I.O.B and finally Bop's remix decided it all.
How did you ever set up Last Influence Of Brain and what have been the main evolutions in composing this new album compared to your earlier work?
Solo: L.I.O.B. has always been such a distraction for us, but like most of our things, it always arose in some chaotic process. For "Insomnicons" nothing happened by coincidence as we communicated about each step and planned everything right ahead.
Bop: The main difference was that we did it all at a distance. I was actually on another continent until March 2020, so everything took place over the Internet. It has been a bit slower than when we were able to meet and solve a lot of things together like on previous L.I.O.B. albums. But we already had some system in place from the previous Samhain- and Eclipsed albums, which we also did this way remotely.
The main difference is that we used a lot more hardware synths than in previous L.I.O.B albums, and especially today the hardware is more affordable and of a better quality, so we also used many analog synths, which were completely minimal on old CDs.
Blažena: Last but not least, our new studio has been improved so we were not limited by anything, for example when recording live drums, vocals, etc.
Tell us a bit more about "Insomnicons". What kind of album did you want to accomplish and how did the writing and production process happened? Any word about the artwork of the album?
Solo: Right at the beginning, during the writing process, it's by no means possible to discuss any specific orientations. I'm preparing suggestions, materials and Bop will add his ideas and inspirations. Everything always shows the time and the kind of idea we have about the overall sound, and at the end, when the songs are ready for 50%, there is also a selection of songs that I will use for the album. So to give you an idea, about the half of the prepared songs have been featured on "Insomnicons". From the beginning on, it was clear to us that we wanted to show the maximum of what is in us and what new technologies allow. In the beginning, L.I.O.B. was all of us and it was not always easy to handle; for example, we wrote the lyrics all together. Therefore, we approached a greater division of responsibilities and invited other artists to help us a hand, so all the lyrics on "Insomnicons" were written by Vlado Filipko, who also took care of the graphic part of this album. In addition, all guitar parts were prepared by guitarist Lubos V.
Bop: As Solo explains, this time we divided the work between more members and the procedure was basically exactly given. I see the main difference probably in the fact that now Solo sings the demo, we hear it, criticize it and then when we know where the fundamental mistakes or suggestions for change are, he sings the final take. As for the guitar parts, we used live drums in some songs as a supplement. Basically, we do everything ourselves in a narrow circle where we have everything divided. And it works perfectly. The mastering is the single aspect we give away to someone else. There's no time for that anymore and I think it's an alchemy that needs a really great professional.
You guys are still involved with Samhain, which is more into IDM and electro-ambient music. How do you switch from one project till the other? Can you compare both projects in the way of working/composing, spirit and influences?
Solo: Samhain is our first project and production project. It feels like the matter of our hearts and in a way more chaotic even from the beginning. Where there are limits for L.I.O.B., Samhain's production begins right there, behind these limits so we focus on both projects at the same time and the transition from one to the other happens naturally and flows from the current mood. We always determine right in the beginning of an album for a specific project where it will bring us. The method of creation begins with the computer and the tools we have at our home studios. At a certain stage of the process we move to the experimental room and the fundamental difference in creation is manifested mainly there in the tools that are used. For Samhain we use the entire sheet metal apparatus and industrial elements, but for the production of L.I.O.B. we record guitars, vocals and acoustic drums.
Bop: The difference is that for L.I.O.B. there are definitely musical rules we have to follow. For Samhain we don't exactly follow these rules and rather feel maximally free to do what we want… I'm personally inspired by the classic industrial music for Samhain and by classic EBM for L.I.O.B. The transition between both projects is not a problem, it is about mood.
Blažena: Samhain is mainly about freedom of creation and it is mainly our heart's project. It is unbelievable from what different things different sounds and noises can be made, and that fascinates us at Samhain.
Referring to influences, "Insomnicons" has something from the Canadian EBM school. So I guess it's not a coincidence the album has been mastered by Ken Hiwatt Marshall who worked with Skinny Puppy, FLA ao. Tell us a bit more about this item and did he get another impact next to mastering your album?
Solo: The whole work of L.I.O.B. remains influenced by what influenced us in the beginning. Of course, I can say that the Canadian school is the closest to me for its ferocity, straightforwardness, uncompromising strike and a great part of experimentation. I think it's natural that we transfer these influences into our work. Ken is a member of this process to achieve perfection.
Bop: Yes, the Canadian scene has always been very close to me; there is a sense of spirit in that music, something in the background. Of course, I also like the German- or European scene, which is mechanical and dancing, simply pure-blooded EBM. L.I.O.B. probably is a mix of both. We talked with Ken about certain details, but only at the very end, when things were done in terms of arrangement and mix. I was wondered he praised the good sound and the quality of the mix, which from a master like him is a truly reference. With his mastering, Ken added even more analogue sounds and something in the recording, which is very difficult to achieve with a classic mix in the digital world. He added maybe only 1% in sound, but that 1% is essential in the achievement of the production and to get a perfect work up to 100%. Ken is a great professional and he surprised us, for example, during the mastering work, by noticing that we had a half-second sample error in the "Khons"-track, which we didn't even notice. So he is a very attentive listener and approaches his work really well.
Might we expect more work from Last Influence Of Brain in the future and what's the impact of the Covid 19 pandemic on your artistic activities?
Solo: You definitely can expect more work from the L.I.O.B. corner. There is also more new stuff ready for the Eclipsed project on which we are cooperating with KeyHead, but there is really little time for all our activities, which, paradoxically, gives us the current situation with Covid 19. Unfortunately, this virus also affected the release of the new L.I.O.B.-album, which unfortunately and necessarily will be postponed.
Bop: You'll be surprised, we will soon have something small out. I can just reveal it will also be in collaboration with other artists... We have a lot of material in process right now.
Blažena: You can expect new strong songs. We also feel the impact of Covid 19 in the fact that we basically interrupted the rehearsals for our new concert program, but that's the nature of today. We've to manage it all in good health.
Stef COLDHEART
13/06/2020
---