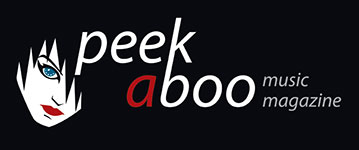 like this interview
---
BRAIN SEKTOR
WEEE gonna kick your ass!!!
21/08/2013, Peter DOLPHEN
---
Hello Brain Sektor! How are you doing?
J3 : Hell-ooo sailors ! J 3 is in da place !
Richard : Hello , i'm fine ! I'm restless and proud to present this first event of Brain Sektor !
Can you first tell us some more about yourself?
J3 : I was a fucking member of à;GRUMH... (Electronic Bloody Music Cult Band) and nEGAPADRES.3.3. ( Ritual and industrial project with S3, member of à;GRUMH...).
Richard : I'm a member of the band "Combat Voice" ( Cold EBM ). In these two projects I do composing , backing vocals , mixing and mastering ! I've the chance to have my own studio pro ! I have also a third project "nADAbOYS" ( EBM ) with Fred Sebastien ( ex singer of K-Bereit ) but it's too early to talk about it!
You are part of the EBM formation Combat Voice. Why another project like Brain Sektor ?
Richard : Because I like another project which sounds more industrial with a more aggressive voice! I love composing , it's the most important hobby in my live!!
Can you tell us the bands which have the most influence on your work?
Richard : The Klinik, Cephalgy, Dive, Suicide Commando, Hocico, IC434, Orange Sector, X-Fusion, Vomito Negro, Leaether Strip, Autodafeh,...
In which way do you consider yourself "different" than other EBM bands?
J3: III'm full of hatred!!! III'm full of love!!! I'm back from the grave, the dark side of the 80's to make some noise and to scream!!!
Richard : I am a product of 80's, I am a Belgian who witnessed the begin of EBM music!! I compose for over 20 years and it's a great time to show to fans the evolution of electro and industrial music.The electronic music is not dead!!
Here and there we can find some tracks from the band (e.g. on Reverbnation). When can we expect some physical release?
I'm working on the mixing and mastering of the album! It will be called Control! I hope to present our physical release in the end of october!
What can our readers expect from Brain Sektor on the ESN 2013 ? Why do they NEED to be there ? Any last words to the public before you annihilate "Le Cocquin " in september?
J3 : Take a deep breath!!! Are you ready to shake your body??? WEEE gonna kick your ass!!! I thank you for this interview!
Richard : ESN Fest is the place to be for the first gig of Brain Sektor!! I was there last year with "Combat Voice" and It was great!!!
Friends of electronic music, prepare yourself to explode your fucking brain!! It will be a crazy electro moment!
Thanks a lot for the interview !! Bye bye !
Peter DOLPHEN
21/08/2013
---