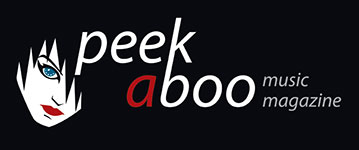 like this interview
---
DYLAN WITTROCK
'Sometimes I just write characters' thoughts, like journal entries.'
19/03/2020, Britta Tabrit
photos: © Dylan Wittrock
---
Britta got the opportunity to talk to 30 y/o US actor Dylan Wittrock about his work on stage and in front of the camera!
First of all, thank you for taking some time out to do this interview with me! Dylan, you have been on stage since you were 5 years old. Have you always dreamed of a career as an actor?
I've been acting my whole life so the short answer is yes. However, for a while, I thought of going into filmmaking or becoming a musician. I majored in Spanish in college because Iove learning and speaking foreign languages. However, whenever I was away from acting I would start to get depressed, anxious, irritable. I had to go back to my first love. Once you find something you love, you just have to do it.
You've worked for a couple of different theatre companies so far. From February to April this year you did Shakespeare's 'Othello' at A Noise Within Theatre in Pasadena. Which character did you play? Does Shakespeare mean something special to you as you grew up in a family of actors at the Shakespeare & Company Theatre in Lenox, Massachusetts?
In 'Othello' I played a soldier who actually didn't have many lines. Me and two other guys played the various messenger and soldier parts that pop up in the play. I also understudied Cassio. Shakespeare is very special to me. Growing up hearing the language of Shakespeare's plays really helped me develop as an actor.
Let's talk a bit about movies and TV series. You've recently worked on an Action movie called 'Break Even' starring Steve Guttenberg who played the lead in the 1980s 'Police Academy' movies. What's the difference between preparing for a movie or a staged play? How do you prepare for your roles? Is there already a release date set for 'Break Even'?
What's funny is my part in 'Break Even' was very similar to 'Othello'. I had to hold a gun and look tough; my character doesn't speak, which is similar to my role in 'Othello'. That kind of roles don't get the most attention, but a lot of work goes into them. The guys in the background have to stay in character even when the focus isn't on us. Keeping that energy focused really helps create the world of the play or the movie. My preparation for a role isn't much different whether I'm working on a play or a film. I just make sure I know what the character is doing at every moment. What do I want? What am I trying to get? Is this moment bringing me closer or farther away from what I want? I write out the characters' backstories a lot. Sometimes I just write the characters' thoughts, like journal entries. They don't have to be great, you're just making it up. Then I always try to go for a walk, or just walk around my apartment as my character. I try to feel my way into the character's body. Do they hold their neck a certain way? Do they have tension in their back, in their shoulders? Physicality is really important to me.
You also did some TV shows such as 'Feud' or 'Liked'. What would you say? Are TV shows more demanding than movies? As a theatre actor, do you feel some kind of advantage over TV actors?
Overall the movie roles I've done have been more demanding than my roles on TV. I think it very much depends on the production schedule and the role. Having theatre experience to draw on is invaluable to me. There's a lot of technical differences between on-camera acting versus theatre acting, but essentially it's the same thing. One benefit theatre gives you is stamina: theatre takes a lot of rehearsing, and when you're in production you have to show up every night, and regardless of how your day went, you have to deliver a performance.
There's a pretty cool short film called 'Louie' coming soon. What's 'Louie' about?
'Louie' is set in 1910 and takes place on a farm in Illinois and is based on the life of the director's (Robert Biggs) great uncle. Louie is poor, young, bored, and hates working on the farm. His older brother Roscoe does most of the work. One night Louie goes out drinking with his two friends, and the three young men wind up in serious trouble. No spoilers!
You'll play alongside your older brother Finn and your father Peter in 'Louie'. It's the second movie you do together: 'The Submarine Kid', written by Eric Bilitch and your brother Finn, was released in 2015 and is available on iTunes. Does working with family members make it easier and more fun to shoot a movie? Or maybe more difficult?
Finn, my Dad and I have also done several plays together, so acting together isn't a new thing for us. It's always a lot of fun when we get to work together. However, the scenes with Finn in 'Louie' were definitely difficult. He was playing my big brother in the film, but Louie and Roscoe's relationship is (obviously) very different from ours.
'Louie' takes place in the 1950s with flashbacks to 1910. How did it feel to wear 1910 underwear :)? Did you do some research in advance on how life must have been back then?
The 1910 underwear was surprisingly comfortable. It's basically a light cotton romper for dudes. As for research, the director and I spent a lot of time discussing what life was like back in the 1910s. We also drove around the farmland and he told me a bunch of real stories about his family and the real Louie.
At the end, let's play a game. Please, choose one out of two possible answers or answer with max 5 worlds only!
Pizza or Spaghetti? Pizza
Jazz or Punk? Punk
Happiest moment ever? My wedding (it was awesome)!
L.A. or N.Y.C.? NYC. Although L.A. will always be home.
Favourite 2019 movie? Parasite.
Thank you very much, Dylan, for taking some time off an doing this interview with me!
# Follow Dylan Wittrock on Instagram and Twitter @dkwittrock
Britta Tabrit
19/03/2020
---