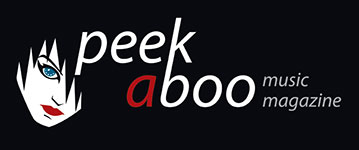 like this interview
---
PREEMPTIVE STRIKE 0.1
'I Love The Belgian Scene'
17/03/2020, Stef COLDHEART
---
"Progeny Of The Technovore" is the seventh opus released by the Greek formation PreEmptive Strike 0.1. Hailing from the beautiful island Crete, singer Dimitrios Argyrakis aka 'JIM the Blaster' and George Klontzas set up the band in 2002. Four albums were released by Infacted Recordings while the last three ones got released by Digital World Audio. The new work featuring live member Yiannis Chatzakis is mixing power with elevating choruses. The album takes no break revealing an extremely powerful composition, which I consider as their most accomplished production to date. The sad news is that after the release of the album George Klontzas left the band. But the good news is that PreEmptive Strike 0.1 moves on as a duo. JIM the Blaster and live member Yiannis Chatzakis will soon perform in Belgium during a mini-festival organized at the 'Fetish Café' in Antwerp on the 29th of February 2020. I'd a chat with JIM and Yiannis about the new album, the live shows and the future of the band.
"Progeny Of The Technovore" is the seventh full length album of PreEmptive Strike 0.1. and I think it also is the best one you've ever made! What have been the main ideas and influences to compose this album and what can you tell us about this intriguing album title?
JIM: Thank you very much! I agree that "Progeny Of The Technovore" possibly is our strongest work to date and together with "T.A.L.O.S" my favorite albums in the band's history! About the sound, the main idea was to combine trance, EBM and dark-electro with the general purpose to create something clubby, danceable and fresh at the same time! Lyrical-wise (at least the lyrics I wrote for a few songs) the influences are once again the sci/fi B-movies from the 50's and for the first time, 2 songs were based upon 2 classic movies of Hammer films! George wrote some lyrics as well, based on more contemporary sci/fi themes. Now about the title, well to be honest it's just a pun that brings to mind at once sci/fi themes!
It seems that you wanted 'to incorporate a style intrinsically connected in its origins to EBM yet seldom rewired into it: Goa-Trance'. I think that needs a few more details and where do you place this new opus among all the other ones, which were often inspired by the Greek mythology and featuring traditional folk instruments?
JIM: I agree for 100% with you; it is a combination of goa-trance influences, but the origins are into EBM and dark-electro! Now in comparison to our older albums, it's really different than "T.A.L.O.S" and especially "EPOS V". We generally never release the same sounding album, every new album should be different from the previous one! I think that the fans like this strategy. They never know what to expect from us!
YIANNIS: We grew up during the period when goa-trance was at its peak meaning mid-late 90's. I consider it as one of the most danceable styles in electronic music, inspiring and full of energy. I believe it fits perfectly to the basic style of PES0.1
It seems that after the release of the album, George Klontzas has left the band. That's for sure a milestone in the band's history so what will be the impact on further releases, live shows and PreEmptive Strike 0.1 properly speaking?
JIM: Yes it is true. George Klontzas left the band after the release of the last album. It was his own decision as our relationship was getting worse. I have to admit that he is a great and talented musician and I wish him the best for the future, BUT since the beginning we had completely different priorities both in life and in the band.
My first priority was to play live with the band as much as possible instead of just staying in my house writing music to escape from my ordinary life… I found no motivation writing new albums again and again without promoting it properly. You can't run a band from your living room, the scene demands your physical presence apart from gigs also to events, parties, festivals and the band demands rehearsals and time sacrifices especially when you shoot a video clip, but George never understood all these 'principles'. So since he left we behave as a real band and we arranged live dates, made a new video clip, designed a professional T-shirt and sent our promo wherever was possible (DJs, radios and magazines). The results are speaking by themselves and currently our popularity and fame are at the highest level since 2009!
For the live shows I'm together with Yiannis so there's no problem at all. Regarding the future we will participate to numerous compilations and do collaborations/remixes with other bands and then releasing new videos from the last album. There'll be possibly a new single and after that playing live again and again! We will release new music when we feel the need to do it and not because we should do. A new era is ahead of us and my main goal is 'to make PreEmptive Strike 0.1 great again'!!
An important aspect of the band is the artwork, which often has something pretty sci/fi like. Tell us a bit more about artwork and the link with lyrical themes? Can you also give us more details about the clip "Constriction Process"?
JIM: Yes artwork is very important to us since the beginning. I would like to be honest telling you that the artwork of our previous albums didn't look perfect. Vlad McNeally is doing the artwork since 2017 and I've to say his work reflects with perfection what we've in mind!
The concept behind the artwork of "Progeny Of The Technovore" was my idea and takes place in a steam power factory from the beginning of the 20th Century. There, the workers by accident have created an electromagnetic force that threatens to devour everything! It could be really a plot for a sci-fi B-movie from the 50s/60s so here's the connection with the lyrical themes!
The video clip for the song "Constriction Process" was also my idea. It's based on the 1957's sci/fi film ''The Incredible Shrinking Man'' so the clip features plans of the film mixed with us performing this song live. The lyrics of the song (that I wrote as well) appears to the screen. The plot is based on a man that after his exposure to a combination of radiation and insecticide became to shrink day by day until he became an insignificant form of life…
I noticed your last EP "Harbinger", which has been released last year, featured 3 new songs, which aren't featured on the new album. Tell us a bit more about these 'exclusive' songs? Weren't they good enough to get featured on an album?
JIM: These songs are what they actually are: 3 exclusive songs just for the EP "Harbinger". If you want your releases to be more attractive to the audience you should give them a good reason to buy the product. Why filling an EP with tons of remixes, which in the end doesn't offer anything special to your release? So it worked and both vinyl edits (the grey- and black one) have been sold-out. It won't be fair enough for these songs to get featured to the new CD as well…
You'll soon perform in Antwerp (Belgium) so what does it mean to you to play in the land, which might be considered as the heimat of EBM? What are your expectations and how does it feel to play together with IC434 -which once made a remix for you?
JIM: It means a lot to us and we are really excited to play there. Our expectations are to have a very good audience (I heard the event is nearly sold-out) and to give you a splendid performance proving to all who we are when we perform live! Apart from that, I love the Belgian scene and bands as Suicide Commando, Dive, Stin Scatzor, Lescure 13, IC 434 belong to my all times favorites! I discovered IC 434 back in 1997 and I have all the original album edits at home. And the remix that they made for us was really brilliant. I can't wait to be on stage with Geert! I have to add that without Pascal DG (our biggest fan) nothing would have happened. He was trying for almost 2 years to bring us to Belgium, and we would like to thank him!
Yiannis: I was really excited to know that we will perform in Belgium, because of its EBM history. The fact that IC 434 will also participate in the event, makes me even more enthusiastic! My presence there will have a double role, firstly as a performer and secondly as a fan of one of the biggest names of the Belgian dark-electro scene. I respect his musical approach and attitude.
The live show in Belgium will be also an opportunity for some visitors to discover Degenerated Sequences, which is a side-project from Yiannis Chatzakis. I remember Degenerated Sequences' self-titled debut album released on Advoxya Records, but how's the project actually doing and what might we expect on stage?
Yiannis: There has been some new Degenerated Sequences stuff since a long time. It's my personal project and to me it works a different way compared to PreEmptive Strike 0.1 which is a band. Since the self-titled debut album I have never stopped creating music and programming synths. Some of that stuff fits to Degenerated Sequences and thus a new 5-track E.P has been released. I hope that the audience will like it and there'll be more things to come up in the future.
preemptivestrike01.bandcamp.com
www.preemptivestrike01.com
Stef COLDHEART
17/03/2020
---