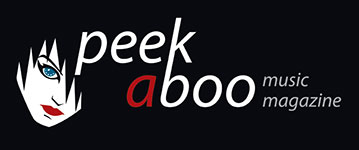 like this interview
---
MAT OSMAN (SUEDE)
'I'm always writing short stories...'
16/09/2020, Danil VOLOHOV
---
Unlike most musicians, Mat Osman is a rare example of person who passed through different creative stages. Firstly, as a member of cult British act Suede. Then as a journalist – former editor of le cool and contributor to The Guardian and The Independent. Eventually, Mat Osman tried himself as a studio-producer.
His debut novel "The Ruins" seems to be like a "long way home". Partially because following Mat's words, he's always been writing. And partially because within the novel itself, Mat reviewed different aspects of his life, creativity and personality. His novel is not typical in any sense. Osman masterfully opposed different worlds, cultures and values, creating a thrilling detective story.
In the interview for Peek-A-Boo magazine, Mat Osman told us about his writing experience and his musical influences, about the upcoming record of Suede and his work as journalist, about the breakup of Suede and the band's reunion.
Your debut novel "The Ruins" that came out this year tells a story of two brothers – two characters opposed to each other. There are lots of oppositions in the novel. Between Brandon and Adam, between their lives, values. Cities they live in – London and L.A. Between the old world and the new one. Mainstream and non-mainstream cultures. And, at the end it all gets to the conflict between East and Western cultures. Why have you decided to touch upon this problematic or was it kind of where the story drove you ?
I think it's one of the ways of talking about the questions you had once in your life. Fame vs. family. Commercialism vs. culture. All those kinds of things. One of the ways of thinking and taking things to their logical extreme. Brandon is the character that almost entirely self-centered. Entirely to be well-known. He's kind of dismisses human ties. Which is the extreme example of being in a band. You have to have a little of that to yourself. Adam is the exact opposite. And I think who they are – two poles of my personality. Somewhere in it there's a wisdom. One of the things you do with the novel – you say: "If I would have made a different choice in my life what would happen ?" – and Brandon is the example of what would happened if I was more selfish and more fame-obsessed then I am. And Adam is the example of what would happen if I was slightly less driven…And slightly less successful than I am now.
How did you get the concept itself and what was the start of the novel ? Doesn't it feel like a solo-creativity ? In a creative sense.
I think it happened because…When the band split up in 2003, I started working as a journalist, after a while. And partly of that, I started writing again, which I really haven't done since I was young. And also, it gave me something that not a lot of people get to do - I get to completely restart my life at…40. That's usually the point of which you look at and say: "Ok! This is what I'm doing for the rest of my life!" – at 40's most of the people don't have these changes. So it was, I think, a way of saying what would have been like if I'd never been a musician. What would have been if I'd never been successful ? I'm always fascinated by people who are un-successful in music and unstick with it. 95 percent of musicians don't make a living out of it. The iceberg of musicians - the 95%. And I go through this on a daily basis. Sometimes I look at the people of my age and still making music and I think it's a wonderful thing that they still believe. In other days I think: "For God's sake – give it up, man!" (laugh). I think it was partly of that. I was starting again. I was asking myself the questions. I think most people want you to get 40-50 and ask yourself: "What would have happened if I'd make this choice in 20 ?" – "What would have happened if I'd become a writer on that way ?" – "What would have happened if I got this girl or that girl ?" And suddenly you're in this part of your life. The possibilities are always down. You look at the things and think: "What's my outlet like ?" – it could be both these lives.
To a certain point, writing a novel or a short story is similar to writing a song. In a sense that you basically have the same set of goals. With the exception that there are other people involved in the process. What was the moment, when you really got the strong sense of what you've been doing as musician and how much did these things affect your personality ?
It's really strange because…I've been playing music a long time for we were successful. And I'd loved writing, I'd loved playing. The moment when it becomes something is really the first time when you play in front of the crowd. Is the first time you're playing for the strangers. We've been playing for a long time and we played for friends, we played for like five people in pubs. And I thought we were really good. I was proud of the songs and everything. It was until the first time when you look and see hundred of people you don't know, who have been moved by the songs. That's the moment when you suddenly go "Oh, alright! This is why I'm doing it!".
Both myself and Brett [Anderson] grew up in the same working-class-environment. Where no one really listened to what we have to say. And I think lots of people go through this process of feeling that they had these ides and most of them are brilliant but they don't reach any further than themselves. And I think, that's the first moment – when something you've written touches and moves them. Or even simpler – makes them dance. And that's when the magic happens, for me. That's why I'm fascinated by people who still make music without reaching out people. I don't think I wouldn't do it just for myself.
Notably that a lot of main characters' thinking refers to the early 2000's when Suede broke up. It took 10 years for you to get back and record "Bloodsports" together. How did it feel for you to pass this "being a Rockstar" phase, and then get to playing music ?
It's been amazing! It's been really-really amazing! I think, one of the things…I've never done anything else. I didn't know any better. And after a while it just becomes every day, it becomes normal. It really shouldn't! Because it's incredibly privileged and magical way to spend your life. It really is! But I didn't really understand that until I've lost it! I've never done anything else. It was my life, making records. So coming back…there's an incredible feeling to it. Partly it's just about getting something you'd loved, you'd lost. But partly is just the fact of realizing what privilege it is – for people to carry about you. To people to be moved by you. And to love what you do. It's an incredible thing! And I think we'd taken it for granted, I'd taken it for granted. Every time we play a gig, every time we make a record we think: "You only come this way once! It has to be great! You had to do those things you're good at!". So I think it was incredible for us. I think it was really good for us. I find it. I enjoy it. I appreciate it all the more.
Things you did at that point sounds like the new beginning – in what way was it similar to the things you did at the beginning of your career, with debut Suede and in what way was it different ?
We tried to make it as similar as possible. One of the things we did before we came back – we went and saw a few other reformed bands. And they all had these big stage sets. They all [were] very far-aparts and just played the old stuff. It felt like a nostalgia thing. It felt like they might have thought about playing the records. There's nothing wrong with it. There's something really powerful about being in a room full of people remembering times that have been…It wasn't what we wanted to do. So we deliberately set up really tied together. No extra-musicians. No click-tracks. No backing tapes. No headphones. And tried to get that sound of us in the rehearsal room. Tried to capture the thrill of it…Because, it's a thrilling thing! When it works – if the chemistry is right, it's a really thrilling thing. Just been surrounded by that sound. So we were very deliberate about trying to re-capture that. The naturalism of it and spontaneity. And the danger of it. We have to do it in a way it might fuck up. You like to play, you often play…The last tour we played 60 different songs. Ten minutes before going on: "Right! We're gonna do sounds from 1994!" – and you sit in the headphones and: "Fuck!Fuck!Fuck!". You have to have this slight-kind-of-thing. Feel real. And it's not difficult – it's just harder. When you're rising, when you're 25 or something – it's all new! You write your first love song, you write your first ballad, you write your first 8-minute song. And it's all you! Now you can get orchestra and did that for the first time. Every time you make a record, you always try to find the things that Suede, that we do well. But is it something you've done before ? It's tricky or not tricky to find that little balance. Every time you're writing song you're covering a bit bigger picture. And you have to find spaces for it. So it's hard work. It's should be hard work. I don't think songs fall from tree. But it should be hard work! You should have to struggle about things!
You noticed once that starting a band you had an incredibly pure reason for this….
Exactly!
And how did it feel when you started writing The Ruins having no experience other than songwriting ? Which is obviously a different thing.
Em…I started off with short stories. I think I won't set up writing a novel – I'm not sure I would have managed that. I don't have that kind of…You know it's gonna be a couple of years and stuff. I started off writing short stories. And then, I had this idea that I would kind of glue them together. In a really lose story that kind of unites one base with another, getting the connection between them. And they seemed a very manageable to me. I started writing about Brandon. I started thinking about twins and brothers. It was funny because then I had something. I had a structure, I had the idea, I must be writing for a while. And I started getting into the habit of it. It's a really good thing to get into the habit of writing. I talk with the younger writers and first-time writers. One of the things about writing – a book, a music and stuff like that…is writing down and finding what you really think. It's different of what I thought. And I found a really interesting way about thinking about the world. That hadn't occurred to me at all! I wanted to write a book. I love novels. I wasn't sure if I could do that. A part of me wanted to try. I got a lot of thinking sometimes trying to understand myself. Understanding the world. Quite a lot of questions.
When you really started writing, what were the first – songs and lyrics or prose ?
Songs I think…I've never really written lyrics! I know Brett since I was 16. So we kind of worked that all the time. And he's always been a lyricist. I think, it's an incredibly hard thing! Quite difficult thing for non-singers to do. I was feeling quite strange about these bands like Manic Street Preachers where the singer doesn't write the lyrics. I don't know, it's quite strange. It works with them. But I don't think it would work with us. So basically, with first kind of 50 songs we wrote – we were basically doing something else. You almost have to do that! When people think about musicians practicing, they're thinking about kind of scales. But what happens there – there's a song that you love. And you kind of go: "I want to write something like that!". One of the things about when you're working – you have to have skills for it. You try and write a Kate Bush song. Or Bowie song. Obviously, you can't! These people are genius! But you get to an interesting place. Which is almost what the style of musicians or the band is – reaching from one place and getting something interesting.
Your style always seemed to me a little bit like Jah Wobble with Peter Hook's tonalities – what attracted you in music the most and made you choose this instrument ?
In a silly way, it's because I'm so tall! A bass just suits me. It sounds ridiculous. But I always looked a bit silly with the guitar. It's always been like a big of ukulele. But one of the things is I think, I started playing because I wanted to be in a band. There was nothing more concrete. I wanted to play bass, I wanted to play in a band. And I didn't know the bass-players. But also, I think I'm not…Guitarist tend to like performing. I wasn't really that way. I've been intended to be a collaborator. One of the things I've always liked about basses is that it's a bridge between rhythm and melody. It gets these things together. A lot of the players I really love – reggae people like Robbie Shakespeare, I like those people who just play things for five or six minutes. And it's really weird! When I play the stuff that's coming from Neal [Codling] and Richard [Oakes] plays, I'm always like: "It's too complicated!" – but I suppose they look at me, while I'm a bit like collaborator.
I remember, when you only started working on "Night Thoughts", you said that you wanted to create a record that would flow. How much did this particular experience affect your approach to writing The Ruins ?
Oh, that's a really good question! Almost the other way around, to be honest. I think one of the reasons why "Night Thought" is the way as it is because as a band, we love novels and cinema. And I think, it was the reaction against something was happening in music in time which was – everything got shortened down. The vocals have to be in the first seconds because you got people running it on Spotify for the first seconds and deciding whether they like it or no. Track standup completely on their own – 'cause there're playlists. It seemed a bit depressing. Comparing to what was happening with TV, films, books. And people totally weren't spending an hour and half for this. People watch David Lynch films and have to try to work their way through it. And it just felt like music was being dumbed down. We did it almost for ourselves. We though of it as an anti-commercial thing. Like: "This is kind of record that I want!" and I think it's probably the best received thing we've done in…25 years. There are lots of people for whom it's the first Suede-record. I think it reminded all us a certain respect for the listeners. It was almost like, as musicians were saying something that flows – which is great. What people liked from it was the nature of it. Yeah, it had a profound effect on us too, just in terms of thinking about…Even when we make - much more rock-n-roll and short fast simple tracks. But still, I don't think we lost that sense of thinking of a bit of a journey through tracks, relating to each other.
You've been growing in a fascinating time – when punk-rock already happened and all these bands of the 80's established themselves. Starting with New Order and Simply Red and finishing with U2 and The Police. How was it growing in such a fascinating time and what did you feel becoming a part of the musical movement in the 90's that exploded just like punk or new wave did ?
I think we were very lucky! Because, what happened when I was growing is it felt like the interesting stuff…I like people like Blondie and The Pretenders, The Jam who were the interesting bands at that time. But at the same time, they had a number one hits. And I think I was very lucky to grow at that time. When Suede started as an indie-musicalternative-music. It was almost like…You didn't sell any records. There were some bands who couldn't make a living of it. Play at the same place for the same people. And we just didn't want that. We wanted to be a pop-band! We wanted to be at the heart of the culture. And I think in a way, it's much the musical side of that! I think that's what we gave to bands after us. Sense of ambition and what could be done. I think when the bands shows us on Top Of the Pops, national TV shows, serious newspapers and stuff like that. It's just the sense of "Ok! You're out there! Culture is there!". So I think, I think I was very lucky that I grew up in that time. And it meant that we've always been ambitious. In a sense of wanting to reach everyone. Not wanted to reach London-people. Or not wanting to reach cool people. It was incredibly important to us. And it's such a strange thing. It was really important for us to play in the places of other cultures and other languages. We were very much thought as a London band. As a British band. The language is very British, so to say. But I remember when we played in Asia for the first time, first time when we played in Scandinavia. And you see someone who didn't grew up down the street, understanding the heart of a song, understanding the words, understanding the emotion of it. That's why you become the musician.
After the release of "Dog Man Star" you used to tour extensively – in Asia, in Scandinavia among others! And finally presented "Coming Up" which was not as lyrical as your debut works. And starting the tendencies you continued exploring with "Head Music" – what defined the direction you've been moving to, at that point – as songwriters and musician who were exploring these particular spaces ?
I think, with "Dog Man Star" it was hard to make. We took a lot of things as far as we could. These orchestras and 8-minute songs. In a sense we got to the end of that path. I didn't want to make a record "further down the path", if you know what I mean. It just felt that we would be leaving the real world. All those kinds of things. And then, Richard joined the band. He was 17. And certainly, had this kind of deep pleasure of "Just making it!" making it enjoyable sound again. I think we certainly wanted to make a pop-record! Not this gloomy, gothic…That side of us inside of the band. But we wanted to get the feeling of doing it. I've been enjoying it. We took "Dog Man Star", and got back to just the pleasures of playing guitars in front of people…And we just wanted to do something that was art and exciting and joyful and a pop-record! Richard, I think, brought that kind of tightness to it. He is a very much like: "Ok! We've done now!", don't show it! He's complete ego in his guitar playing. Kind of get it and do the riff! Here's the chord – and then you've gone! It was just the sound of us together. It's like the kind of songs you write when you start. "Head Music" was a bit of a weird one. I think, we just wanted to try and do something we weren't good at. Someone says that "Suede – you can't do this! You're this!". We turn another direction. And I think, we wanted to make tense record and we couldn't ( laughs ). That's why it's not a great record! But the things on that record, that sounds like Suede – I think, they're great! These are things we tried as an electro-band. When we started again, when the band came back, we didn't sit down picking these or that songs. We just looked to each other and said: "Ok! We should do stuff like this!" – there are certain kind of things we do, I think, better then anyone else. We do really well. It's commotional passionate dramatic guitar music. That's what we do really well. And we said: "Let's not try do things we can't do. Let's try and do things that we do really well!". But we needed 10 years off for that's being exciting again.
It took 18 months for you to finish writing your recent "The Blue Hour". And as a result it became probably the most emotional record of yours. How do you feel about your next record ?
I'm really exciting about it! We wanted to do something much shorter. Much rawer. The plan is to do no overdubs. No orchestras. No click-tracks. Just the sound of five persons in a room. I'm sure it would change a little bit once we'd come through and record it. But at the moment it's gonna be 10-11 pretty short, pretty aggressive Suede songs. And again, I think with "The Blue Hour" – I love that record! But it's very dense…And it's quite long. It was like: go as far as you can with the orchestras. And stuff like that that. Now: "Let's come back to the old stuff again!"- I think, we're [doing]our best when we're starting again. "Coming Out" is our starting again. "Bloodsports" is our starting again. And it's fires us out. And in a way it's really important.
Just like the band progressed within your sound, you yourself progressed and used to try different activities. After the breakup of Suede you found yourself as a journalist and editor of le cool. And then, getting back together you focused on producer's work – also, working with some artists from Asia as producer. And finally getting to the place where you're the writer. What has been driving you exploring all these different venues and activities ?
I think, its just trying to find ways of…It's really hard to describe! I'm really privileged that if I have an idea, or if I have kind of concept in my head, the way I feel with this is to make art of it. Because, that's why I've always done. I've never had a proper job. I've never had to do these kinds of things. I think, what happens when you're younger – you're really focused on this one part. This is what the great band like. This is what they look like. This is what they songs like. This is what sleeve-art look like. And as you get older, you just have an explanation, why you do things. You look at the cinema, you look at literature, you're kind of…Someday you understand how it's done. I understand how it's made. And it's just about being opened, I think. With the production and others things we've done…And Bret, he's writing his memoir…It was just a sense of just saying "Yes!" to the stuff. Let the ideas go that you don't know, let ideas to get this way, or that way of doing. You have to keep the key…Before Suede Neal played in café orchestra. Jazz,classical and stuff like that. And it's been amazing for Suede! As it opened for us different kinds, different forms of music. Structures, instruments. I think it's just hunger to breathe all back. To Suede. To find these places that would make it more interesting. I think, you get 40, then you get 50 and you just don't give a fuck if you fail! When the band split. When we did "A New Morning" and it wasn't very good…It crushed me! And nowadays, you just accept it. We write lot more songs than we did. Some of them are not good enough. And you just say: "Well, fuck it! I'll make mistakes! I'll do things that don't work. BUT good stuff would come from anyone!" – a little sense of "We just do this!". It was just that. Writing a book is a part of this…I'm not a novelist. I didn't study English. And I didn't go to writing school or anything like that. Then I look at Suede and – I didn't go to music school. If you love something and you carry on with it, then you just do it. So it's just the sense of saying "Yes" to everything – what I'm doing now. And I don't regret as much!
I believe that both a novel and a record are documents of a period of time. And once you started doing it, it's very hard to stop getting all the ideas together. Like exercising. So just like you say – it's a necessity to say "Yes!". But what are you working on now ? Are you working on a new novel ?
No! I'm like: 800 000 into a novel. I'm always writing short stories…I get them down as the idea comes to my head. And I got terrible memory! I just write these things down…It's important to me! I did some journalism. There's Suede record I've been working on. I've been making some music with a friend of mine. One of the things that are great – you just get the sense of…When you're younger, you think about people the way older: "They can't write anymore songs!". And "What if this book is the only good idea I have in me ?" – and again, you just get to the point where: "What would you loose by trying ?". Often, I spend 2-3 days working on something. Musically or writing. And at the end of it, you're just: "It's no good. It's NO GOOD ENOUGH!". I used to beat myself like that. Nowadays – it's all good. Time is making music. Time is making art. It's always: "What you would be doing ? Watching TV ?!"(laughs). It's gonna be better, really. And it is what you're doing! You're exercising! You're exercising your mental muscle all the time.
Danil VOLOHOV
16/09/2020
---