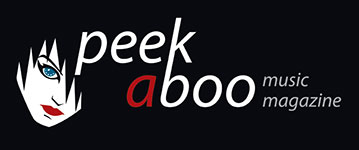 like this interview
---
DAWN OF ASHES
'Covid-19 Is A Gateway To Show Us The True Colors Of The Human Race
12/09/2020, Stef COLDHEART
---
Kristof Bathory set up Dawn Of Ashes in 2001. The band once started composing dark- and tormented electronic music, but progressively injected industrial/metal influences to the music. The artist claims that he has always been inspired by metal- and industrial music, Nine Inch Nails being one of his favorite bands. On his newest work "The Antinomian" (released for the very first time on Artoffact Records) he strikes back with a new obscure work, driven by ultra-dark EBM bass lines and a constant tormented sphere. Where too many bands are stagnating by repeating themselves, Dawn Of Ashes dares to walk on new paths and this album is a true masterpiece.
Your previous album "The Crypt Injection II" was meant to please the older fans of the band. What has been the goal when composing "The Antinomian"?
I have been extremely exhausted from all of the music that has been coming out lately and been stuck on a 90s kicks. My goal was to recreate the sound of industrial and metal from the 90s while still making it sound like Dawn Of Ashes.
So what can you say about the global sound production of the work and the different stages you'd to go through to accomplish the album?
I had this idea planned out for a while and did a lot of research and investing into musical gear and synths to recreate the raw and dirty production of this album. I really listened carefully to certain bands that I love from that era and researched a lot on the production of certain albums.
I've been deeply impressed by the bass lines carrying your songs, but are there other aspects of the production which got more attention than others?
The distortion was really focused on. I used a specific analog distortion on almost everything on the album, which created that nasty sound.
"The Antinomian" is a complex subject. What's the essence of it all and how do you transpose the theme/concept into the songs, lyrical content and clip(s)?
I steered away from religion on this album and focused on my point of view on the downfall of society and the destruction of the human condition. This was a very personal album that focused on who I was in the past to who I am now and how I view society as a whole.
As an American citizen and artist, I can imagine you must be affected by the impact of the Covid-19 situation, but also by the 'black lives matters' movement. What's your view upon it all and does it have an influence on your work as musician?
I have dynamic views on things. Filth is floating to the surface. People are fed up and society is a mess. Covid-19 is a gateway to show us the true colors of the human race. It's a time to finally use our brains and use logic for the right cause.
I noticed Artoffact has re-released both debut albums "In The Acts Of Violence" and "The Crypt Injection" as a double album "Origin Of The Ashes". What do both albums evoke to you today?
We all start somewhere and Dawn Of Ashes leaped from these albums. I just think it's crazy that we are going on 20 years and these albums brought life to our career.
Stef COLDHEART
12/09/2020
---