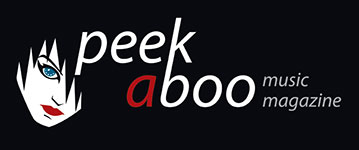 like this interview
---
BILL LASWELL
'Sometimes thing sort of "follow a path"...'
10/08/2020, Danil VOLOHOV
photos: © Toshiya Suzuki, Yoko Yamabe
---
Over the years, Bill Laswell seemed to keep a certain independent musical constant pace. It would take you a few months to re-listen to Laswell's discography. From cult Material to Painkiller. Without taking into account Laswell's work as producer. New York Gong, Material, Praxis, Painkiller. Dozens of bands and collaborators. Each time, you'd definitely hear Laswell playing.
Just like with many of his records, the recent "Against Empire" has become a journey. Something nearly esoteric. Something that united various musicians and created one more significant album of Bill Laswell.
In the interview for Peek-A-Boo magazine, we got the chance to speak with Bill Laswell. About his collaborations and producer work, about M.O.D. Reloaded and "Against Empire" and about the upcoming Miles Davis project and ProTools.
In April this year your newest release - "Against Empire", came out through M.O.D. Reloaded. Could you please tell me a little bit about the record itself ?
That's pretty general question! But…I don't really know how to follow it. Obviously, I put it under my name. I'd worked with musicians. You probably have to be a little more specific…
I think it's kind of usual for you to put together various different artists. Whether these are Chad Smith and Herbie Hancock on "Against Empire" or Mick Harris and Keiji Haino. What was the idea behind "Against Empire" ?
There's not always an idea behind anything. Or a record in particular. Sometimes thing sort of "follow a path". I started collecting bass and drum tracks and then I started building on them, overdubbing people. That's the result of that kind of work. There's four different drummers, keyboards, saxophone and bass. I just worked on it over a period of time. In the last year. Or year and a half I was really focused on that project. And another one – which is reconstruction of Miles David from 70's period. As far as creating projects that's been kind of my focus. Around that there's always a remix thing and playing on peoples' music. For a while, there was a lot of great opportunities for live-concerts. That's pretty much over now…
You just mentioned Miles Davis' project – would it be your next release this year ?
No, I wouldn't be releasing it! But I need another 6 months to result. I'm sort of half-way there.
And is there any particular stage of Davis' creativity you decided to focus on or it's a broad mix ?
It's a recording session from November 1974. Which is not been heard by anyone. Not heard by any of the labels or maybe even the estate. It's kind of extended pieces for most part unfinished. Melodies and solos may come from 1972. That interacts with basic tracks from 1974. It might go anywhere between 72 and 75. But the foundation is the studio recording which was done in 74.
Within each of your recording, you always mix various styles and substyles. And in the context of "Against Empire" – I think "Golden Spirals" with its echoes of electronic music is definitely a good example of it. What are the factors that help you define the right proportion of things ? When you just start your work and then you need to move to the next point of it...
Well, it's intuition. It's spontaneous. It's all based on experience and influences. A lot of results appear from the things clashing. Not so much fitting together. You just keep building on different themes and patterns. When you do this, it starts taking its own directions.
Yes. Totally. And during your career a lot of examples of things seemed contradictory. But somehow worked together. Your debut solo "Baselines" is definitely such kind of a record. But is there any formula you're following or you just let it go ?
A little of both. Sometimes you have strong references and sometimes no. And let it go to I think, almost everything, I'm involved in. But there are certain…not boarders but guidelines. It's like creating environments and atmosphere. When you do that it's closer to nature then technology and things start re-define themselves.
When you started your career, as a member of New York Gong and Material, there were lots of things going on in New York at that point. And if we look at your discography – I can say the same thing about it. As you're just one of the artists who've tried literally everything. From free-jazz to drum-and-bass and metal. But in the context of the projects you took part in, do you consider them as "stages" of your career ?
Yeah. You can say that. I probably always refer to these forecast periods to kind of "chapters". It may be chapter with lots of work in India. Or one chapter all about Morocco. And the others – West Africa. Japan has been a constant chapter and ongoing with projects. And of course, Europe and the States. But all these are pretty well-defined chapters. Don't necessarily continue for a long time. A lot of work is done and then you move on. Without looking back. So, you don't just continue. Within the exception of Japan and working in France, Germany, Italy. And of course, the States.
"Against Empire" came out through M.O.D. Reloaded – your newest record label.
In 2010 you created M.O.D. Technologies label. So let me just ask you, is "M.O.D. Reloaded" a continuation of the things you did before or it's purely a restart ?
It's a continuation! And it's also an attempt of going into different areas. Try some new things with some new kinds of music. And hopefully with some new people. But it's definitely a continuation. As M.O.D. was a continuation of Axiom. Every time you have a series of records grouped together it's usually a continuation for me, of what's been done.
When you started Axiom, in the 90's, labels were still relevant as a certain organized structure supporting musicians and distributing material. And it seems to me that with internet they became more live creative alliances. But on the other hand – artists get signed; records get sold.
Bus as person who runs a label, who signs artists, releases material, could you please tell me how you see your main goal ?
I know that everything appears online and digital and Bandcamp and all those…But if you do something that people really like, they're gonna follow us buying copies on CD. They're gonna buy vinyl. They have to really want it! It has to be special. Because now, I don't think anyone would do it unless they really want it. But I think if you try to stay consistent and do the thing that won't ever go away. People keep ordering CD's and eventually we're gonna have a vinyl on everything. That's been very effective. And we have a very good distributor – from here, which is called Redeye. And Redeye does international distribution including releases in Japan. On all territories, I think. So it helps. And it's not like you have a record deal which is almost impossible today. But you have distribution that's more important than a record-deal. The whole idea of get signed to the label used to be more financial than anything else. And you had some support. But that way of thinking more suited with the bands existed and played a certain kind of music, they continue on and on and on – doing the same things for 50 years.
You once noticed that mistakes can turn into something interesting sometimes. That's why you're mostly open to work spontaneously. But musically, is it all about experimentation and improvisation ?
If you have the possibility to work with really virtuoso musicians you don't have to depend so much on building something or experimenting. You have the quality! It's already there! Which set a standard of how you put things together. You can't just throw stuff on to the work of virtuoso-master-musician. If you have that element you have a little respect to the quality.
Over the course of your career you used to work as producer with various artists. Motorhead, Iggy Pop, Ramones, Lee "Scratch" Perry - to name just a few. At that point, in the late 80's-early 90's the digital revolution was happening. Sound Tools and later ProTools started getting used everywhere. And nowadays these apps are an important part of the recording process. So how much did this digitalization change your approach to creating music ? Especially on post-production stage ?
I work with whatever we have or whatever the easiest and the most effective in terms of results. Technologies have changed nothing I do. Zero. You just re-apply whatever instinct you have putting sound together. And it could be analogue-tape. It could be ProTools. It can be any format. It's all relevant. As far as you focus on something clear and with the quality inside of it: musicality, virtuosity. And of course, there's a randomness and spontaneousness.
When you got into electronic music, wasn't it hard for you to step from this age-old-band format ? I mean, it's great to have a certain freedom. But it's also great to have certain limitations dictated by interaction and inter-personal connection you have.
Yeah…I used to play in lots of bands. And a lot of it were happening at the same time. And I think with everything there's always this relationship and communication. You don't have to be in one band! I remember, being in High School and playing in five bands. And now it's the same! Some of them been together for a long time.
But is it hard to combine all these projects, playing and taking a part in all of them at the same time ?
No. It's not hard! It should be natural! And what would be hard is one idea. And it's continuous repetition. That's not difficult. That's more to do with natural feeling. A lot of bands are very different. So over time you develop a language with certain musicians. And you don't necessarily speak the same language in every group. It's like speaking 10 different languages or more. And a lot of them you can't combine. You have to speak like 5…I did residency in San Francisco. Not this February but the last – of 2019. I did five nights. And every night was a different band. A lot of them were people I've played with for a long time. Fred Frith which is a very specific language. Massacre. James "Blood" Ulmer which has completely different language. And we've been doing that for just as long… Dave Lombardo, Method of Defiance with guest-members. Everything was pretty different. There was a huge difference between Massacre and the work with [James]"Blood" Ulmer.
Following your own words, you're trying to stay away from being an engineer, as some producers do. Steve Albini would be a good example of that. But if it's all about interaction and cooperation, how different is usually this collaborative aspect of your work ? When you work with someone as producer and as featured artist/musician.
I'm not an engineer. I have a knowledge of certain things about recording, mixing, of course. But I'm not a trained engineer. I work with engineers who know me and know what I like, and they know what I do and they can do it very quickly taking chances and disregards, so-called "rules" of that work. As far as producing, I just inherited that…I was always somehow a part of a studio. So I have an autonomy and I can do records without people interfering. I've never liked the idea of using others' studios. So I always try to have one. And as far of engineers becoming producers – for me, that doesn't always work. For me, it's not interesting. In some cases musicians becoming producers. I think you have to have a kind of familiarity with all those ways of doing things. If you can put them all together you can generate great music. I don't know what Steve Albini does. But I know it's not diverse. And I'm not like that! I play with the masters. I work with the greatest musicians who ever lived. I can't say it about Steve Albini.
Your creativity was described by the words "always a few steps ahead of evolution" – so let me ask you, how do you think, what helps you to always be a few steps ahead ?
I think, you have to be motivated, you have to remember – if you'll look back you have to see how far you've really come and it should be inspiring. Especially if you've done a lot. You have to stay motivated and if you feel like you repeating yourself, if it's not inspiring then you really have to redefine your work. And I've been ok with that. I can't say we always be! We're living in crazy time. So that's gonna influence how people function.
On "Kind Of Blue" there's a well-known Davis' composition – "So What". Basically a musical interpretation of the same phrase "So what ?". What did you want to say with "Against Empire" ?
I was putting together music with obviously a fairly diverse group of people. And again, there's a lot of melodic content jazz-would be. You have to remember it. It could be notated; it could be taken from a recording. All these things. You don't measure the intent of things when you're in the process of creating. It's impossible. Sometimes you continue. And somebody does a performance. You know, you have make sure that the next contribution would be a great performance. And there can be no elements that don't stand up to others. As far as "Against Empire" – if you'll look at what's happening now in America, which is triggered a lot of response around the world. This kind of environment in America has been the whole time. But this is the first time people picked on kind of the protest and the reaction to police brutality and racism and murder. The things we're experiencing right now – they've always been there. But this time more people are protesting globally – all over the world. It's pretty much what "Against Empire" is. It's happening right now.
Danil VOLOHOV
10/08/2020
---