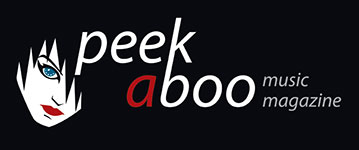 like this interview
---
BLIXA BARGELD
'The way we work is so…traditional'
08/08/2020, Danil VOLOHOV
---
It seems that for Einstürzende Neubauten, the release of their 12th album – "Alles In Allem" became the culmination of their career. The 40 years existence of legendary industrial-band. And probably the most interesting record in their discography. Combining different musical tendencies Neubauten didn't follow the path of their destroyers' reputation. And preferred to fill the record with psycho-lounge-space sounding experiments. It's not as romantic as "Ende Neu" but probably close to this.
In the interview for Peek-A-Boo magazine, we spoke with Blixa Bargeld. About the writing process of "Alles In Allem" and the theatrical references in the creativity of Einstürzende Neubauten, about 40 years on stage and multilingualism.
Following your own words, with "Alles In Allem" you put a lot of references to the past. What was the point of entry for it ?
I came back from Hong Kong. Something in January 2019. I had a jetlag. It was basically a sleepless night. And that night I realized I had to make another record of Einstürzende Neubauten. Before that, the reason we didn't make a record was simple – I didn't have a feeling I have to do a record! The records should not be made because you CAN make a record. You have to make a record if you HAVE TO make a record. And that urgency developed in the beginning of 2019. I've asked the rest of the band if they're willing to make another record with me. Then we decided to go to the recording studio for 100 days in a time of one year. So that was the double concept behind it. Alex [note. -Alexander Hacke] asked me if there's any concept of a theme that he could empty. And maybe it has something to do with Berlin. That's how that whole Berlin-reference had crept into the work. There was a song called "Welcome To Berlin" which was somehow central to the whole working process. But several months before we finished the record we threw it away. It was not good enough. By that time this Berlin reference wave already infected other parts of the record. There was a song called "Pantheon" – of the Pantheon In Rome. It's changed its title to "Tempelhof" which is in Berlin. Even so it's obviously the building I'm most referencing in the song, it's the Pantheon in Rome. The center "Welcome To Berlin" is not there. It's empty. That's almost postmodern – there's a reference. And it refers to an empty center. Everything else is not much deeper than titles. There's a song called "Wedding" which is also a district in Berlin. It's where our recording studio is located. But there's nothing in the song that says about wedding.
But when you only start your work, is it important for you to have a kind of concept in the core of the record ?
No. It's the same procedure. First, it's music. And then lyrics come afterwards.
Your last album – "Lament" became a quite heavy-sounding one. Partly, because of the concept of the record. In comparison, "Alles In Allem" sounds deeper and more emotional. What meaning does this record have to you ?
I was always happy with every record we released. Once the whole weight of the working process fell off and the record was released -I was usually happy. But with this one I'm more than happy. With how well this record came out. I'm really thankful to the contest that pushed us through the working period. As you know, we're not working in a conventional way in a sense that there's a record-company or we are a record company. But the way we work is so…traditional. That in todays' music industry it would not be possible for us to survive. The money I would get from a record-company to make a record is just the same amount of money I used to make a record-sleeve with. So that wouldn't help us. To be able to really something we used to go to recording studio for 100 DAYS. And we payed for recording engineer. We knew we have catering. All the formalities you have in the music production in 70's, 80's, 60's – whatever. To finance the project like that we won't get the money from a record company. We're really thankful to the supporters that have really pushed us with urgency.
Why did you decide to work setting up such a concrete deadline ? 100 days.
We didn't really just say: "We work 100 days to make an album!" – we said: "We're gonna work 100 days" – and made much more than one album! We made two albums. And we also sent 4 different singles on to the supporters. It's much more comfortable for us to set a deadline. Yeah. But also the experience told me how long Neubauten need to use something. I have friend who's a classical composer. He works at home with jazz-musicians. I said: "I go to the studio for 100 days" – "100 days ?!" – Jazz musicians make 100 records for 100 days.
The lyrics of the record are very deep and emotional. And there are also different nostalgic references within your lyrics.
I don't now! Would you give me an example ?
For example. "ZIVILISATORISCHES MISSGESCHICK". I noticed that there are certain nostalgic tonalities. On a lyrical and musical level.
I think you might misuse the word "nostalgia". Nostalgia is a sentimental feeling. A sentimental feeling for a past. Sentimental longing and a time had gone. That's nostalgia…
But did all these things you sang about come to you while writing or these were the problems worrying you for a certain amount of time ?
I have developed a card-system for Einstürzende Neubauten about 20 years ago. Card system is called Dave. After the voice of navigation system. It's navigational card system. Usually we drew some cards. We don't show the others what we've got. And we try to find the musical interpretation of the cards. It's not an aleatoric game. It's interpretation-game. We collected these cards in working period. We've done this 12 times. And "ZIVILISATORISCHES MISSGESCHICK" is a result of one of those games. It was a really-really surprising piece of music that came out. As nobody knows what the other ones are doing. And in this particular one we were almost SHOCKED by what Andrew [note. - N. U. Unruh ] was doing. He suddenly played these IMMENSLY loud noises that're coming from endo. And we've played…I don't know…Probably 20 takes of it. In the whole times of these 20 takes never ever any obvious musical structure evolved. It started COMPLETELY unpredictable. I think we used to do 4 takes in the beginning. And then cut 6 on the end. But it wasn't possible to make much sense of that. I've written a list of what I think the different parts could be titled. "Asteroid is Hitting Europe" was one of them. And the very-very end is called "United Nations Full Assembly". All these parts, anything we could find – even 20 seconds long! That's where the title came from! I just happened to have a dream that night. That dream I was in my old house in San-Francisco. I used to live there for eight years. So I was in house in San Francisco because I wanted to take some things that were still there. From old drawers and cabinets. But all these things were already expired. Foods, taco chips. All them being expired for 20 years already! So that's where the lyrics come from! I didn't know what to do with that piece. I have a title. But I gave a title to every little bit of it. It wasn't a dream that saved me actually writing this. I don't consider these lyrics actually to be the greatest achievement in my career as a writer as they saved me!
It's interesting to speak with you about the rhythmic dimension of the language as we all know that this characteristic feature would be different in different languages. For instance, French and English have different rhythmic schemes. Even though they're part of one language group. Within "Seven Screws" you decided to combine singing in German, your mother tongue, with English.
Multilingualism has been my trademark since the early 90's. When we did "Tabula Rasa" which was released in 1993. A big chunk of that was the work we did for Canadian Dance Theater. A company called "La La La Human Steps" from Montreal. They asked me if Neubauten would love to write a music for them. And myself in particular: "Could you make it ? And not just in German" – I said: "Ok!". I wrote something in French, something in English. And I gave them something in Latin. Because, they didn't specify what language they wanted. As a little joke I gave them some piece in Latin. This time multilingualism never left me. For the 20 years I worked with The Bad Seeds. And English was so much a day-language to me. I lived in San-Francisco. I lived in Beijing. And I basically live a polyglot-life. Even in the house in Berlin I do live now, speaking English and German to my wife and my daughter. My Chinese is not good enough. But it was much better when I was living in Beijing. I was studying Chinese and in the end I was able to say where I want to go – getting in taxi. But I forgot it!
Since the late 80's, [Einstürzende] Neubauten, and personally you started getting into the world of theater. Working with Heiner Hüller…[note. – said in a really bad German].
Whose plays ?
Heiner Hüller
He's considered as one of the most important theater writers of the last century. I have worked a lot with Heiner Hüller. Directed the play, I worked on a play. And out music was in his play…He was a central figure in German culture for a while.
In what way getting to this world changed what you've been doing with Neubauten and doing as a musician in general ? Or theatrical elements have always been present in your creativity ?
Every now and then I get asked this question. Basically about the connection between Neubauten and theater. And I simply got to say: Our 40 years of existence Einstürzende Neubauten has done indirect involvement in theater. Being on stage. Doing something on stage. But it's not just a justification of this connection between Neubauten and theater. There's of course countless theater plays that have used our music. Some of them with our permission. And a lot of them even without our permission. But the play Heiner Hüller played was a radio-production I directed. That wasn't for stage. The only stage involvements Neubauten had are two. Two in 40 years!
There is an expression which quite often used to describe somebody's creativity – "to understand without words". After nearly 40 years of playing together can you say that you can understand each other without words or communication has always been an important component in your creativity ?
First of all, 40 years of Einstürzende Neubauten it's so much…We didn't celebrate and obviously we didn't go on tour. Which is bitter. But I'm happy with this record. And I'm not really looking back much on the occasions of this 40 years now. I didn't think that we were doing it for that long. When I started the band, it was a spontaneous thing and made me think I'm gonna do something else. But as you can see I'm still doing this.
Are there any memorable parts of the working process on "Alles In Allem" ?
My favorite piece is "Alles In Allem". That is...a special piece to me. Because I've written the music and the lyrics in a state of almost madness. And really quickly. But that was special to me. But all these children. All these songs are very special to me. I think "accessible" is a very simple work. But it's not the accessibility that makes this record outstanding - the fact that it was much more direct. I've dropped my defenses. I used to write much more grammatically. I used to write much more codified. And not as easy to understand. I dropped a lot of those distancing in favor of being completely direct.
Danil VOLOHOV
08/08/2020
---