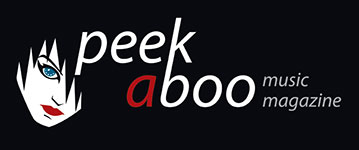 like this interview
---
SIMON RAYMONDE (COCTEAU TWINS, LOST HORIZONS,SNOWBIRD...)
'I think the secret to it is never to try and force a relationship with someone...'
15/08/2020, Danil VOLOHOV
---
Simon Raymonde co-founded Bella Union in 1997 and it seems that since then his approach to work hasn't really changed. The relations the label had with the artists have always been warm, friendly and probably democratic. Over the years they have successfully worked with such now-well-known-artists as Flaming Lips and Fleet Foxes, The Czars and Dirty Three, Philip Selway and Mercury Rev – just to mention a few. It seems that Simon (who once got inspired by punk-rock) kept on bringing this attitude to everything he has been doing over the years. Firstly, with Drowning Craze. Then Simon joined Cocteau Twins in the early 80's. And Lost Horizons who successfully presented their debut "Ojala" in 2017. Right now, Simon has finished working on the newest Lost Horizons album.
In the interview for Peek-A-Boo magazine Simon told us about punk-rock and joining Cocteau Twins, about writing process and work at Bella Union, about Snowbird and Lost Horizons.
Punk-rock was an introduction for you and your main stimulus, starting a career of a musician and leading to your work in the context of Drowning Craze. How did you discover the punk-scene and what did you feel when these tendencies started rising ?
I was just fourteen when the Sex Pistols came to town and they blew through it like a hurricane. I enjoyed music to a degree before then but punk's arrival was like a wake-up punch in the face. You had to take notice. My closest friends and I all embraced it together and I think that probably helped as it gave us excitement and purpose at a time when we may well have been bored and looking for trouble. We went out every night to see as many bands as we could and we really felt part of something. It was anti-establishment, and gave us all a great cultural lesson despite our youth.
Punk didn't last long, like most fast-moving street movements it got adopted by the high street big brands and all of a sudden was just about money, the complete antithesis of what it started out to be. So we all moved on but kept our original punk ideals true and I like to think, 40 years on, I haven't really changed that much.
How important was this punk-rock-DIY-kind-of-attitude for you starting with Cocteau Twins and going through your solo-creativity, producers work and recent projects – Snowbird and Lost Horizons ?
I think with something as life-changing as punk was especially during the Thatcher years, it can live with you forever as you grow up seeing families destroyed by government policies and by politicians, and yet the camaraderie within London, where I lived, within the reggae and punk music scene I was beginning to become involved with, gave me a great hope for change. Strange to know that 40 years on, all that progress just seems a vague memory.
I don't think you can really know who you are until you have gone through some hard times and adversity but the music has always been a wonderful way for me to escape reality when perhaps it was becoming too overwhelming. Finding like-minded musicians, from Drowning Craze to Cocteau Twins and beyond, who didn't want to talk about music but just MAKE it, was the key there. Music analysis about what you want to do and too much chat about nothing in particular for me just spoils the whole joy of creating music or collaborating with others. I've been lucky or maybe it was by design, who knows, that the people I've ended up making music with, have echoed those sentiments. All these bands and projects have centered around improvisation too and I think that's important.
I like to think that a record is always a realization of certain things happening in the band; with artists. As well as a fixation of a certain time period. "Treasure" became the first record you did as a member of Cocteau Twins. And probably the most romantic one. What can you say about your work on this record and what drove three of you to this variety of musical directions you, as a band, united within this particular album ?
A lot of hyperbole has been written about "Treasure", partly because of the rise of the music journalist, partly because of the interest in "alternative" music at that time, and partly because -listening to it now it's easier to say- that album doesn't sound like anything else on the planet. I have some ideas why but your guess is as good as mine.
It wasn't the first recording, that was actually The Spanglemaker /Pearly Dewdrops' Drops EP. The album recording session followed a month later. We told the label we had all the songs ready (whereas we had absolutely nothing) and as we did for ever more, we made the whole thing up as we went along but we only had 2 or maybe 3 weeks studio time booked so the record was written, recorded, and mixed all within that tiny window. I personally think we needed longer to finish what we started and I remember leaving the studio thinking it sounded half-finished. But things were moving so fast that we didn't have time to reflect on it much.
But the reaction was pretty insane and it does for sure have a unique sound. I don't know what it was. A mix of : Our first time properly living together in a residential studio, still getting to know each other, the drum machines and keyboards of the time and a lot of weed!
At that point, the record became the first big breakthrough for the band. At a certain point people were saying that your fans could be classified as a certain subculture. What was the moment when you realized that things you've been doing resonated with people ?
We didn't really take much notice of all that stuff, and probably more noticed the odd bad review than all the good ones. We knew it wasn't healthy to get carried away by your own press and we were all down to earth and humble in a way, even though we seemed aloof. When you play live shows you get a stronger understanding of the FEELINGS your fans have and for the first few years on the road we got friendly with a lot of those regulars that would come to every show and even let them travel in our little van when we knew they couldn't afford to get to the next town!
Following your own words, the process in Cocteau Twins basically was focused around sound-searching. But at the same time, there are certain specificities: "Treasure" sounds more romantic, "Bluebell Knoll" sounds even gothic and "Heaven Or Las Vegas" has some good pop-vibes. Doesn't it mean that with each new record you explored technical aspects of your work in a different way or was it an organic evolution ?
If you do anything every day of your life you're going to achieve a certain level of skill with it and at this period in studios there was a baffling array of new gadgets coming on to the market every week so for each album, yes you can actually "hear" the gear we had just invested in. It kept us focused and motivated. "Can't wait to hear what the piano sounds like when we stick it through THIS!"
Very little of this was planned or conscious though, it just kind-a happened naturally.
With improvisation you are only limited by your skill set but also your imagination and we tried to just use our instincts and our love for making music together as our way to get though life. Obviously that was never going to work, but we sure tried hard enough!
When you're working on something – a song, an album, or EP, what helps you to translate your personal feeling and emotions into the language of music ?
Just let go, don't think, just let your fingers go where they want to go. If it doesn't excite you then just go home and do something else. You're not a machine. Try again the next day and maybe something good will come then!
Starting your solo-career you basically focused on piano-sounds. But it's amazing how organically it evolved into what you've been doing as Lost Horizons. When you started this project with Richard, did you have any concrete ideas about the musical directions and tendencies you were going to explore on the way ?
No. We spoke about it before we started and said "No plan, No record, No band name, Just be 15 again and play for the love of playing". I knew I wanted to play with Richie's drums and I knew he was a fan of what I was doing so we both had the punk rock attitude still firmly in our minds and that's the starting point for everything. Just get on with it.
Once you mentioned that it was difficult to change activity and stop playing gigs. With Cocteau Twins, you used to put out a record every two-three years. During that period of time, in the 90's you put out a series of solo-records and formed Snowbird in 2009. How did it feel to switch from being a solo-artist and mostly working in a studio to playing live and all the following things ?
Well the reality was from starting the label in 1997. I really stopped making music after that first solo release in '97 and didn't really do anything again for 12 or 13 years. I think the drama of the demise of Cocteau Twins hadn't really been grieved yet and I was still unsure of being in any band, fearful that no singer could get close to Elizabeth. Working with Stephanie on Snowbird was I suppose the first attempt at dipping my toe back in the water, but Lost Horizons felt very much like a real new beginning with a sense of purpose, even if initially that purpose was just to make music for the love of it.
You recorded most of the songs on Lost Horizons' debut "Ojalá" with different people involved. Whether these are Karen Peris and Liela Moss or Ghostpoet with Marissa Nadler. How different is your work when you don't have a certain lineup with a variety of people involved ? Is it hard to achieve a certain contiguity in the process ?
You would imagine so wouldn't you? But actually it never crossed my mind I think because on the first Lost Horizons album even though the initial sessions were me and Richie improvising, once I took the raw recordings back home, pretty much everything else I layered on afterwards and I am certainly limited as a musician so I always felt that there would be thread of continuity, just based on my own limitations. But having the variety of voices allowed me to be more playful. So I would finish the instrumental, never consciously thinking of anyone as singer, just solely focused on being excited by the music. ONCE I was happy with where it was at, that part was done & I would just sit and listen to it over and over thinking: "Who could sing on this?" Ten years ago, I would have just been unable to get past the idea of it not being Elizabeth.
Quite often you used to combine these objectives being producer or a member of a contributed artist. As well as being a head of the label. Isn't it difficult to combine all these different objectives ?
I think playing the odd bassline at a gig or piano part on someone's record you are producing, feels nice and certainly fulfils a tiny part of my creative urges but certainly making my own music now much more frequently than I've ever done before -since 1997 at any rate- it is I suppose not unsurprising that I feel far more fulfilled today than 10 years ago!
As a musician you've always been combining very different roles. In particular – in Cocteau Twins, contributing as guitarist or keyboard player. Despite being a bass-player most of the time. But there are lots of artists who work just purely as a guitarist or a drummer. What was your writing process like and what were the principles you followed as a band ?
With Robin our writing process was actually very easy and pretty much always pleasurable. Remember he played some great bass parts all over the album "Head Over Heels" which was released a year before I even joined the band, so he was more than capable of playing multiple roles also. My joining the band I guess just increased our options musically. I was classically trained but everything I remembered I forgot because when Punk happened it was almost a necessity to forget formal learning and training, but I guess during the process of writing with Cocteau Twins that background in melody and harmony, cannot have done us too much harm.
Whether we started with him on bass and me on guitar or the other way round, it seemed so irrelevant -it was more about the vibe and having a beautiful piece of music for Elizabeth to sing on at the end of the day. I know Robin liked me to play the piano because even though he came up with some great chord sequences I think he just felt that I was a bit better at playing it than him. I'm not sure if that's true but maybe it led me to creating more with the piano as the start point. Those same ideals of improvisation where it is a pleasure rather than a chore were and remain to this day at the core of my process.
When did you personally start focusing on the production side of things ?
Honestly, I don't think I have ever focused on the producing / production side of things (if you mean as a "record producer"). I have certainly done it several times when I was asked and enjoyed it to a point but the pleasure for me right now is producing my own records. The next Lost Horizons LP I mixed and produced and that was the best fun!
How can you describe your upcoming album ?
Seriously though, it has been a totally different record to make from Ojalá, and in many ways, a richer & more profound experience. Making an album, you know, it's a bit like planning to have a baby, it's fun, scary, yet quite exhilarating with lots of bumps in the road. You have to learn to roll with the punches and move in whatever direction it takes you. The energy and rush I get from the creation of music is quite unique, maybe athletes or sports enthusiasts feel it after a gruelling session, and i can be almost like floating on a cloud for days during a good recording period, and this has been a big part of our new approach with this second Lost Horizons LP.
I feel we have developed alot on our songwriting partnership with this album. Maybe because i felt the burden of doing so much on the first album, i wanted to gently cajole Richie into playing more instruments on this lp. On Ojalá, he pretty much just played the drums, and yet on the new lp, i knew he had alot more to offer, even if he didn't realise it himself and it has worked out perfectly. He has loved the process of writing more and i have found it has given the music greater depth and more soul. Finding the right singers for each piece of music has been quite an arduous process as you really need to be patient if they are busy when you contact them, and just to try to get that balance right between being persistent but not becoming annoying. I intended to have 10 songs maximum on this album, but we ended up with 16!
Because of the isolation this year, i decided i would also mix the album myself here at home in Brighton, and that was a big challenge. I had to overcome some fear about doing it all myself, which then turned into a psychological battle with myself. Recording and creating music is all right brain stuff and mixing and mastering is all left brain stuff. For most of my adult life, i am fairly certain i have only ever used my right brain! I am not good at maths or science and mixing is maths and science. Mixing is also all about patience and problem-solving. I literally have no patience, and solve problems by ignoring them. So i had a lot of developing to do for this project if I was going to do it right AND be happy! But i think when you produce and finish an album, the tendency is that you never want to hear it again, but i haven't felt that yet. I am still excited when i listen to the tracks and i must have heard them 5000 times each. Hopefully some of the folks who hear it will feel similarly.
Bella Union was formed in 1997 – Cocteau Twins broke up and you mostly focused on running the label. What was behind your idea of forming Bella Union and what helped you to find your way of doing things after the band broke up and Robin left the label ?
Like most things in my life it's all just kind of happened without a massive amount of thought. I tend to just stumble from one thing to the other and live life on the principles of what my gut instinct tells me! The creation of the label was really only as a vehicle for our own musical projects as a band and the cessation of the group left me with nothing to do and so the label was a present and convenient distraction to fill this void, although I certainly had no real long-term vision for it. Indeed, I could barely have imagined it lasting the rest of the year let alone almost 25 years more! What I knew about running a business you could write on the back of a postage stamp. Finding your way in something requires patience, some good friends, to help you through the difficult times and a lot of luck & thankfully I've had a lot of luck!
You've never tried to build a certain monopoly within the label. And running an indie label you've always had friendly relations with your artists. How long did it take you to shape your interaction model with artists and what are its key points ?
I think the secret to it is never to try and force a relationship with someone if the desire for it is not reciprocal. Being friends with your bands is entirely pointless if there is no long-term benefit to that friendship and of course you cannot always get it right. The attitude has always been to be on friendly terms with our bands because we relate to them as fellow Artisans, and if you have an affinity with someone artistically then sure there is a possibility that you can forge a friendship with them but I don't ever push it. If it doesn't seem natural then it's a pointless exercise. And to be honest most bands are not signing the labels to be best friends with them- they just wanna have their records released properly and with some care and attention and that is really our number one motivation. The team is small, we are all friends who work at the label, everyone has been there at least 10 years so a lot of love and loyalty involved.
Having said all that I do feel honored to have beautiful friendships forged with a number of our artists that will be there for ever and ever and that of course makes me very happy.
In what way did your model of musical discoveries change since the very start of the label ? What are the most recent signed artists to Bella Union ?
That's quite a hard question to answer because it requires some reflection and being such a "today" person - I am not in the habit of looking back and analyzing the archive and the arc of our progress as a label. However, certainly I had a period where I was not keen on British music at all following Britpop and signed mostly American bands for many-many years but I think the balance is there now, still not quite right but with the gender balance of 50-50 across the label that is a nice feeling to have especially knowing that it is entirely organic and not deliberately aimed for, but it is never good to be too happy with things and so I continue to search for new things all the time and to diversify even more. This year has been incredible despite the global mess we are all in, the records we released have been amazing and I'm very proud of everything my staff and I have achieved but more notably the bands themselves.
Is there any music you're working on now ?
Well I've just finished the mixing and mastering of a new Lost Horizons album and that has taken up all of my time during lockdown so hopefully that will see the light of day in 2021, and after THAT who knows?
Danil VOLOHOV
15/08/2020
---