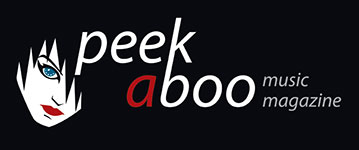 like this interview
---
WATA (BORIS)
'I will always feel like a rookie...'
14/09/2020, Danil VOLOHOV
---
It seems that within their recent "NO", Boris decided to show "another side of the coin". While all artists stopped touring and record labels started rescheduling their release dates, Boris have chosen another path to follow. "NO" became the fixation of their feeling during this uncertain time. Despair and depression. Happiness and sadness. Ecstasy of different noisy passages grinding together and becoming something that the members of Boris would call "noise-core".
In the interview for Peek-a-Boo magazine, we spoke with Wata – guitarist and co-founder of Boris, about the lockdown and the process of work on "NO", about the collaborative aspect of their work and creative processes, about live shows and their approach to songwriting.
Translated by Kasumi Billington
Following your own words in the description of "NO", the feelings you had at the beginning of lockdown inspired you to start writing this record – what did you feel when the situation started getting worse and why did you decide to fix your feelings in the form of an album ?
At the beginning of lockdown, many theaters and clubs were forced to close, and it was a similar situation for recording studios.
Domestic live shows and international tours we'd planned were all postponed or cancelled.
At the time, we were lucky, because we'd held a private studio that only we would use. In a situation where we couldn't perform live or tour, all we could do is constantly keep recording, and keep creating work.
But the world's situation deteriorated at a rate that far exceeded our expectations.
To deliver the album as quickly as possible to the listeners, we began production for "NO." These were days where we would keep asking ourselves what we could do, and what we should do. Now, to protect the music and culture that are about to be killed, and to connect to the future, there was no time to hesitate. If you don't know Japanese, you won't know its meaning - we hope that the songs and screams contained in "NO" will be mirrors that reflect the emotions of the listeners. We hope that listening to this fast, heavy and noisy album will sublimate people's frustration and anxiety. Making this album became therapy for ourselves too. You could say that this helped stabilize our minds.
In that sense, it's comparable to "extreme healing music."
How different is it usually from your typical inspiration – does it usually come from your mood, a certain idea or musical structures you want to explore ?
Takeshi and Atsuo were both influenced by punk, hardcore music as teens. But for this album, in February's domestic tour, there was influence being able to meet and perform with bands who are known as legends in the Japanese punk and hardcore scenes. The 9th song "Fundamental Error" is a cover of a hardcore band "GUDON" that was active in Hiroshima. The ex-bassist GUY came to see our Hiroshima show, and he gave us approval to play the cover.
For the "Fundamental Error" cover recording, the ex-guitarist from a hardcore band from Osaka, KATSUMI, participated. He's also an old acquaintance, but when he came to see the show in Osaka, he agreed to participate. In Nagoya, we co-performed with "The Genbaku Onanies," and "GASTUNK," which are two top legendary Japanese punk and hardcore bands.
These are our roots too, so it was a pleasure being able to share time with them.
The rules we decided for "NO" at time of production, "fast and short songs," "only write messages for lyrics" were also inspired by this tour.
With most of your records, you've been exploring different kinds of sound-landscapes. "NO" in particular is very different. It seems to me that each track of it is a different record in its own. How did you approach your work ?
Surely, the texture on the outside will look different compared to albums. The simple rule setting I mentioned earlier has a great influence on our musical composition. We poured in the same level of density as before, into the composition of the simple and short song structures. I feel that the songs became catchy because they're simple.
Once, Atsuo-san noticed that there's also a pop component you're dealing with as a band. As well as different chaotic elements. I think it's age-old question but what helps you to find the balance between total chaos and different melodic elements you're putting within your music ?
It's important to have pop and catchy parts, which is an element of strong attraction of music. Songs that are easy to understand and are enjoyable can reach the everyday lives of the listener. However, at the same time, we also need to deliver work that includes feelings that only we understand, or the artistic expression would be meaningless.
We can't make rich work if we live peaceably on one side of the binomial opposition. I think conflicting elements must always be equipped in a single piece of work.
How can you describe the process of work on "No" ?
We began recording on March 24th. As usual, the jam sessions were the basic, but we proceeded our work with a "fast and short' hardcore etiquette. I'd been influenced by punk, hardcore, thrash when I was young, and it's music that we've always listened to, so that feeling has been absorbed by my body.
Riffs are born and the beats keep accelerating faster than our minds can think.
The social situation was very harsh, but when we're at the studio, we can forget about that - it was very fun recording. Due to the influence of the coronavirus, there was nothing we could do besides constantly making songs and recording, but I think it was also a period where we could apply a methodology for after the coronavirus. Because of these circumstances, "NO" was the fastest album the band had ever completed from the start of production to its release.
When you started your career, it seemed to me that with such records as "Amplifier Worship" you've been exploring the abilities of sounds. And now, you're mostly focused on abilities of form. In what way are your approaches to writing material different now ?
From the point of our formation to today, our method for making songs through jam sessions has not changed. The sounds that are born from the jam sessions become "songs" accompanied by melody and riffs with expressions, and each song with its own role gathers into one piece of work called an album. This doesn't change for "NO" either. Since "Amplifier Worship," there's been an accumulation of methodologies of sound effects and functionalities, which has led to today's songwriting style. We've drawn the "phenomenon of sound" every day until we've reached completion.
The picture (=song) won't show its overall look until the work has progressed. I've recently strongly felt that our method is closer to "painters" rather than "musicians." A style that we draw every day. In the process, the beauty of the sound form is explored.
Alongside with "NO" you released an album-collaboration with Z.O.A. – much more different. What constants were different in the case with "Refrain Collaborative" ?
On October 13th, 2019, there was a co-performance planned with Z.O.A. The show was postponed to March 8th, 2020, due to a huge typhoon throughout Japan. We were supposed to sell "Refrain" at the venues. Due to the coronavirus and with live venues closed, even this show was postponed. Because of this, we ended up selling the CD by mail order only.
Z.O.A has a long active history, and Atsuo has professed their influence on him. In fact, the musical composition from the "Boris Side" is based on a song Atsuo wrote over 20 years ago, influenced by Z.O.A. Thus, they're an extremely important band as one of our musical roots.
The musical composition from the "Z.O.A. Side" is also based on something they announced in 1989. The title "Refrain" symbolizes such mutual influences and rebirth.
They're not that well-known outside of Japan, so I hope that more people listen to them. They're a great band.
The commonality between "NO" and "Refrain" is that they both have an "accumulation of long periods of time.".
I can't but notice that with such songs as "Anti-Gone", "Temple of Hatred" and "Fundamental Error", "NO" sounds like a perfect punk-rock record. And something you've never been exploring before. How important is this punk-component for your creativity – musically and esthetically ?
The album "Vein" that we released through Important Records in 2006 already had a punk/hardcore approach. It is work that is even more influenced by Japan's "noise core" (bands such as GAI, Confuse) compared to "NO." When talking about Boris' musicality, there's always the expression "noise/ambient," but "noise" to us doesn't have an artistic meaning. It's rather something that has "components of 'noise core' we'd listened to and is part of our roots," which is something I noticed recently. It's a type of music that had a strong influence on us when we were young, so our bodies have absorbed it. It's no wonder that the influence is bleeding out of our work.
What helps you to find your path with each record ?
The songs completed from jam sessions and their relationship, in addition to how the album will turn out, will become clearer little by little in the process towards completion.
It depends on our mental and physical conditions at the time, and the "path" branches out indefinitely, dependent on the social situation or relationship with people. There are times we find it, there are other times where we're led to it.
The important thing is to first deny your own unconscious, habits, and ego, and make that the starting point. Think about how to affirm and accept the sound (=path) that appears in front of you, and proceed with your own judgement.
Once you said that with "Noise" you started feeling yourself, as a band, more comfortable. What was so particular about this album ?
We don't artificially create noise to make "Noise." It rings naturally while we play, so it's within the song similar to a melody. To us, that's normal, and it's something that feels comfortable. The noise constantly appears in front of us then disappears, and helps us awaken our perception.
The sounds in "NO" are extreme, but it also healed us during production.
Even in a world with coronavirus where it felt like our hearts were being torn, our own studio always felt like it was filled with pleasant noise like any other time.
While looking back, do you actually differentiate your creativity according to stages and chapters or it all comes tightly connected to you ?
They're all connected, and it's consistent as it's constantly updated. I will always feel like a rookie. The skills as a musician don't improve, but maybe because we accumulate experience as a painter? In the music industry, I always feel like a newcomer.
You started doing it in the late 90's, when you recorded "Black: Implication Flooding" with Haino-san. What drove you to the direction of collaborative work ?
It might not sound like an ordinary word, but it was an "encounter." It wasn't a coincidence but inevitable, like destiny.
We pay tribute to each other, we respect each other, we erase all ego as individuals, and create completely new music. I think that by collaborating with other artists, we're able to share Boris' different musical perspectives, and leads to our own growth too.
And how different was it in terms of playing live ? Obviously, in such a case someone brings his or her influences and energies.
When we co-perform a Boris song with a collaborator, the same song emerges with an expression completely different than before - not only just what we hear, but the characters and colors the songs hold change dramatically. It's interesting to see our songs becoming something else. The new phenomenon that occurs on stage will be a thrilling experience for the audience as well.
While working with noise and quite specific musical structures, what do you feel creating music that sometimes gets to an edge of chaos ?
Leave your emotions and react by throwing your body into chaos. Is the elation coming from beauty? Pain? I don't know. Take the feelings that have not yet become emotions, before they become emotions, and translate them into music. We will keep producing work, and hope that we can share the pleasure gained with people in this world. In order to keep expanding the possibilities of the world and human perceptions as well.
Danil VOLOHOV
14/09/2020
---