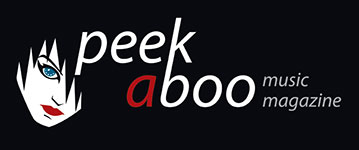 like this interview
---
MORTAR DEVOTIONS
Dystopia Is Just Around The Corner And Orwell Warned Us Already In 1948
19/09/2020, Stef COLDHEART
---
Mortar Devotions is a Helsinki (Finland) based collaboration between Italian duo Manuele Frau and Niki Pucciarelli (both involved with Nona Et Decima) and Aleksei Tsernjavski (Ogni). After a few jam sessions they decided to move on setting up a new project. Mortar Devotions unleashed a first opus entitled "Operazione Piovra / The Lead Chronicles", which sounds as one of the most electronic-driven productions released on Eighth Tower Records. But it is also a conceptual work. The album is a kind of imaginary soundtrack inspired by obscure historical events that occurred in Italy between the 70s and the early 90s, which include the revolutionary (both leftist and rightist) struggle against the Italian establishment, the relationship between secret services, government and terrorism. Behind this bloody concept hides a brilliant composition mixing elements of electronic music together with ambient- and industrial influences. I talked about it with Niki and Manuele. (Credits first picture Soko Hwang)
Let's start with the beginning; where do you come from and how did you get in touch with each other? Was there a kind of original goal when it comes to music, influences ao? And what is the deeper meaning of this band name?
Niki: I am from Italy and apart from Aleksei whom we had the luck to meet here in Helsinki, Manuele and I have a long history of friendship that goes a way back. Shortly after Manuele moved here to Finland, he happened to be collaborating in Kontula Electronics festival, and met Aleksei who was also performing. They decided to play a first jam, I joined in on the second one. Originally we were more planning a collaboration between Nona Et Decima (me and Manuele) and Aleksei's project Ogni, but we noticed there was a lot of potential, fluidity and a good synergy between us, so we felt it was a mistake not to carry on as a unit by making a proper project out of it.
Choosing the name took us a while and I honestly would be more curious to know how people, besides us, interpret it. All of us have different interpretations for the name, and all of them are correct in my opinion, but there are, if I am not wrong, 3 different things linked with the word 'mortar', and the concept of each of them gives a nice shade to the interpretation of the name. So it is meant to mean all of these 3 at the same time. About 'devotions', well… that depicts itself so that the rest goes by in a sort of dystopia.
Your debut album "Operazione Piovra / The Lead Chronicles" clearly is a conceptual work; a kind of social- and political reflection about terrible facts that happened in Italy in between the 70's and 90's. Tell us a bit more about it and what did you try to express by working around this theme?
Niki: Even if I'm Italian I wasn't into this specific portion of history, before this album. Aleksei and Manuele were very excited about it and they got me excited too, so while we were crafting the album I started looking into the rabbit hole, and it was surprisingly captivating, but I think what I actually felt I wanted to represent in this album is what is literally left unsaid, what isn't written or reported.
Manuele: Since we realized that our jam sessions ended up to be heavily influenced by the mood of the soundstracks of 70's and 80's crime- and action movies we decided to attach an historical-political topic that matched to music, to create a deeper impact on the listener. Taking our cue from that particular era, we imagined a sort of 'screenplay' for a made-up film called "Operazione Piovra: The Lead Chronicles". The topic we choose is really wide, delicate and difficult to describe: briefly we were inspired by the consequences of the Cold War between USA and USSR. Italy has been one of the main battlefields in Europe of this super-powers' clash. At that time a huge amount of 'players' were part in the Italian scenario: extreme left and right wing terrorism, deviated secret services, criminal organizations, corrupted politicians and masonic lodges all them together involved in dramatic battles fought on the streets and behind the scenes. Sadly the result was a bloodbath and has still a lot of unrevealed dark points, that's why we chose it as a topic, even because it was matching with the music and even to let the listener reflect on what happened in our recent history.
The concept is focalized on what happened in Italy, but other European countries went through similar events around that period. Do you think things have changed today? What's your perception of the 21st Century facing themes such as terrorism, growing populism and fascism, Brexit, Covid 19 ao?
Niki: I will perhaps reply without entering ideologies (and I hope this seems pertinent and compelling to the point): I am never the less puzzled, not only if whether the lessons we conclude are just vestigial and with the minimum amount of effort in interpretation, not only about the shell of advancement to hide what we really are, but I am doubtful if all we do is just running around avoiding to face our faults, which I believe each one has in a way or another and are what's hunting us, so instead of facing what we really are, and therefore improve and 'evolve', we brush it all under the carpet, scrape it frantically off our hands in order to clean the dirt of a 'crime', go to blame everything else, and with a pretentious attitude become victims which believe in their innocence, and I think, things change because I see it's as a motion but nevertheless feels like a circular one.
Manuele: As I specified earlier, the events of our screenplay took place in Italy, but were the consequence of a much larger global scale confrontation. I think every nation, every people can tell obscure facts, which happened during that historical moment after the Second World War. Unfortunately there are not many 'happy places' in this world and we will never know the real reasons for such obscure events. In the post-modern world everything is connected and influenced by the political- and economic dynamics dictated by world leaders and their lust for power. Unfortunately it has always been, but now the situation is getting worse. Rather than talking about dead and buried ideologies belonging to the past century, such as fascism or communism, I would focus on the radical change that our society is experiencing in these times: the market and finance are the real dictatorship, there is nothing else but this in the project of the global world we are facing. The only role that belongs to people is being consumers and the most absurd thing is less 'lucky' social classes' goal is to become one, to reach the addiction deriving from the apparent economic well-being that the great multinationals and banks of the globe offer us. As if the Covid emergency, of which no one has clear sense, was not enough, is worsening the situation. I am referring to the condition of impotence in which the ordinary man finds himself, a succubus of obscure dynamics passed off as security and protection. Dystopia is just around the corner and Orwell warned us already in 1948 (realease date of "1984" novel).
I'm always fascinated by the way artists are trying to transpose a concept into music. How did it happen for your album and what have been the different stages you'd to go through?
Niki: Personally I can only work with concepts and this makes me laugh, that's what I've been doing almost since the beginning of whatever I do, so it feels a way more natural than to do semi 'disconnected' songs. Besides, having a 'theme' works well since it creates a sort of hive mind between the band, follows a flow that everyone is aware of, and the more you look into the concept the more shades and peculiarities you subconsciously and consciously add to depict it.
Manuele: Relying on a concept is very important, without it the music, and especially the one we propose, would generally have less impact. As I said before about "Operazine Piovra" things came naturally and concept after writing the music, also because it was our first experience together. For the future we could also start from the concept and then create the music, we will see.
I experienced your album as a mix between different influences. How do you look back at the writing of the songs? What have been the main difficulties you encountered and how did you work all together?
Niki: I feel we worked very well, counting that most of the tracks were improvisations, which we then adjusted in post-production, and counting that apart for me and Manuele had already built our synergy, we went incredibly fluent with Alexei from the very first moment of interaction, both personally and musically. Of course we are trying to evolve our way of working in order to make it practical for live shows, recording, and quality, but I think it is our very own aspect that we go for an improvisation approach.
Manuele: Improvisation is perhaps the most important part of our project, we like to try different solutions while remaining free on the choices and the infinite possibilities we have available in the creative path. A lot of work was also done in the post production phase, when we decided what to take and what to remove from the recorded material. The tracks gradually took shape and in the mixing phase we found the sound we liked.
All of you have been –and still are, involved with other projects so what does Mortar Devotions mean to you compared to other projects? And what are the further plans?
Niki: I am still surprised that it turned out that good and well! As I mentioned before, since we have much improvisation it is sort of liberating while recording, and cathartic in a live set, plus it has a sort of unbalanced flavor compared to other projects, but that's what I find attaching and unique, and still feels somehow as an extension of the other projects, perhaps like the part that close the circle. We do have plans indeed, we have hopefully some live shows ahead, but most important we are about to start recording new material, since we are working with our good friend Soko Hwang, a Korean visual artist based in Helsinki, for a very special thing… but now I can't tell more details about it.
Manuele: Personally I've worked with a lot of artists during my musical career and I can tell you that it is amazing, you never stop discovering new aspects of music working with other people. In particular I think that with Mortar Devotions, unexpectedly, we found a suitable formula that at the moment is working great and we all want to continue to develop it in the future.
Stef COLDHEART
19/09/2020
---