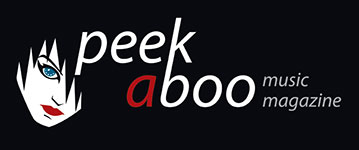 like this cd / vinyl / digital review
---
2ND FACE
utOpium
Music
•
CD / Vinyl / Digital
[80/100]

Dependent
27/07/2023, Kurt INGELS
---
With "utOpium", the solo project around the German Vincent Uhlig is ready for its second album. An album that turns out to be a dark and tantalizing dark electro trip but also an electronic and post-industrial dystopian nightmare. The Canadian old-school is never far away, you know, a multi-layered synth sound over a sometimes penetrating and then again jerking and jerking rhythm section with incantating to menacing vocals.
But the Belgian dark electro generation of The Klinik and such also seems to be a source of inspiration for the excesses of this 2nd Face. Dark electro of the first generation, so to speak, sharpened with industrial sounds of a rusted machine park that creaks, grinds and squeaks and is slowly but surely replaced by the dystopian intoxication of a virtual and splitting reality. The post modernity. No, not a new sound, but a sound that is still very topical in 2023, given that some still dare to hold on to the poisonous vapor and heavy suffocating smoke of a pre-century industrial revolution.
Just to say, this sound is not revolutionary, but it is the electro sound that today most closely resembles the original dark electro sound from a few decades ago. "utOpium" stuns but in an intelligent way, sometimes contrary and with enough barbs to keep you awake. In the instrumental "eather" the sky seems to fall on your head, so to speak. Thin and suffocating at the same time, like the smog that surrounds us, sometimes invisible at other times like a dense fog.
Skinny Puppy, in its older guise, is never far off on songs like "1 Of The Others" , "Underneath The Silence" or "Formula Extinction". Or how humanity, in the delusion of the day in caged freedom, slowly crushes itself in front of a light box like a scaredy-cat. Melody is also there now and then, as if at a rare moment the music also makes you happy, you can take a dance step in the acceptance of the inevitable fate. "life(I)over" (see clip) or "Vox Irea"? Will you dance or is it rather cold sweat.
Do we end with "faith", on a happy note, deceit or just a false utopia? 2nd Face will be present on the renowned BIM festival that will take place this year on 1st and 2nd December in the venue De Casino in Sint-Niklaas. Mark the date in your agenda as more beautiful people have been announced. Click here for more info about BIMFEST!
Kurt INGELS
27/07/2023
---
De Nederlandstalige versie van deze review kan u HIER nalezen bij onze collega's van Dark Entries!
Kurt INGELS
27/07/2023
---