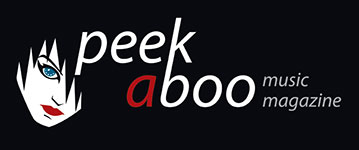 like this article review
---
CHESKO VANDEKERKHOF (DER KLINKE)
Ten Albums That Changed My Life
Article
10/09/2015, Didier BECU
---
Der Klinke are a very regular name on our website. And that's a logic thing, as this Belgian band already have three albums out and they certainly are today's cream of the crop if it comes to dark and melancholic new wave sounds. So we asked frontman Chesko to come up with the albums that changed his life…

This is not an easy essay… My record collection is pretty exuberant and just picking out ten albums that are not necessary the ten best albums, but ten records of which I do believe they really have changed my life then I think I do need to start with going back to my childhood days when I started to discover music.

1.JEAN MICHEL JARRE - Oxygene
Released in 1976 – 1977. So I was about 6 years then and discovered this one around the same time. The whole album was not a collection of individual songs, but an non-stop atmosphere completely build with synthesizers. I still love this album quite a lot. Around the same time I also discovered Tubular Bells by Mike Oldfield which was released three years earlier and it was also a non-stop fluctuating atmosphere, also an album that I've played quite a lot..

2.KRAFTWERK – Radio-activity
I've discovered the albums of Kraftwerk around the same time. As they had already released Autobahn in 1974. I was too young then and I discovered it around 1978 when The Man Machine entered the album charts. I was a fan of all their albums, I still am by the way, but I remember locking myself up in a very small room with just this Radioactivity-album and playing it over and over again

3.PINK FLOYD – Meddle
A band that I believe has changed pretty much everyone's life somehow. It was a difficult choice… choosing between A saucerful of Secrets, The Dark Side of The Moon, The Wall and this one. They all had a significant role in my life, as well as in the history of music. The way this album begins with the sound of the wind and that powerful echoed bass in One of these days, that artificial sounding dark vocal in the middle, and how the song completely breaks open like a tornado … and then the epical Echoes on the B-sid.. All done with the technology of 1971, simply incredible…

4. DAVID BOWIE – Heroes
Well yes, this goes without the need of further explanation I guess... The title track is still one of the best songs ever made. The influence of Brian Eno after they've noticed the rise of Krautrock in Germany with bands like Neu!, Can, etc… and then they went to Berlin themselves. For me, this album forever will be associated with the Christiane F.-movie. Heroes and also Low which was also recorded in Berlin, they are not only albums that 'changed my life', but also amongst the best albums ever made.

5. WIRE – 154
We're still in the seventies… 1979 now and yes… this had it all.. Real coldwave like I should have known better, Punk as Two people in a room, some almost "haunted" tracks. Some great progrock influences as well as Wire also had their influences of which Pink Floyd and Syd Barrett were definitely part of. It was released in the same year as Unknown Pleasures of Joy Division and Fear of Music of Talking Heads which are also amongst my personal all-time favourite albums.

6. THE CURE – Seventeen Seconds
All right, entering the eighties now…. And yes Seventeen Seconds, I still remember the moment when I first heard this album. It was perfection to me, and felt so close to how I was feeling: insecure, searching and misunderstood. I was only ten years then, but this album really did changed my life. Saying this I even have to realise I haven't changed all that much… (laughs)

7.ANNE CLARK – Joined up Writing
The poetry combined with the music was like the soundtrack of my adolescence. Outsiders experienced this as depressive, but to me it was comforting, I didn't felt all that weird anymore, and it helped me to name and face my own mixture of emotions.

8.SIMPLE MINDS – New Gold Dream
I think both Sons and Fascination and New Gold Dream had a big influence, not only because they still are brilliant albums, but around that time I started my own Simple Minds-fanclub at school. Thinking back, it's incredible to realise the amount of energy I had as a teenager! (laughs again!)

9. THE SISTERS OF MERCY – First and Last and Always
It's getting difficult now, because I've only space for two more albums and that's it! So lots of albums that also had a role in my life have to make room for those that had a bigger influence. So yes, here it is! Doesn't need any introduction I reckon. I bought it in the week of its release in 1985 and it grew on me, and so my clothes changed to black as well and instead of being bullied at school all of the sudden I was considered as being "cool". Yes, it did change my life in many ways..

10. THE NEON JUDGEMENT - 1981-1984
It's a very difficult choice now… The Neon Judgement, Front 242, Fad Gadget, Snowy Red, they all "changed" my life.. mainly in the years of the new wave clubs. The Punch at Izegem for example and later on, also the Boccaccio of which I had tapes of and it's The Neon Judgement that also triggered my desire to start deejaying myself.
Didier BECU
10/09/2015
---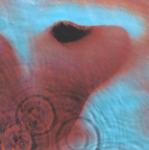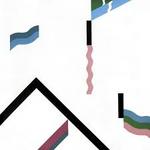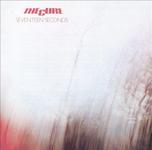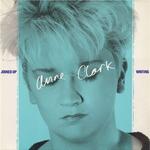 ---