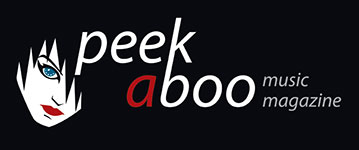 like this movie review
---
GAVIN HOOD
Ender's Game
Movie
[64/100]

E1
14/05/2014, Didier BECU
---
It breaks the magic, but filmmaking is of course all about money. The newest golden idea seems to be the adaption of youth books. The days in where children are going awol over Huckleberry Finn seems over, as since The Hunger Games kids want to see blood. I can be wrong, but someone has to tell me how child friendly the adventures from Katniss Everdeen are. The newest title in this probably never ending list is Ender's Game: a sciencefiction movie that has been published in 1985 and is written by Orson Scott Card. This name provoked lots of controversial feelings. Not only did Card wrote a book about children that are trained to ultimate soldiers, but the writer also rejects gay marriage which made him a hated man in the US. Some Americans thought this was more than enough reason to organize a boycott against the movie. And yes, this happened to the best Harrison Ford-movies in years!


Harrison Ford in galaxy reminds us of course of Han Solo. But mind you, in Ender's Game you won't see some pensioner flying around in a space ship. Nah, Ford performs Colonel Graff who wants to protect mankind from the Formics: extra-terrestrial, colossal insects that want to destroy Mother Earth. At least that happened 50 years ago. Now everything is quiet but as Americans only trust themselves, they made a plan to protect them from an eventually forthcoming invasion. The solution lies in the fact of using children as soldiers because they think differently. The lucky (okay, we know!) guy is the 12 year-old Ender Wiggins (Asa Butterfield).


The director is Gavin Hood who won with Tsotsi in better times an Oscar for Best Foreign Picture, but who is now remembered for the disaster that X-Men Origins: Wolverine is. Ender's Game certainly is better, but it's difficult to find out for which public this movie is aimed to. We guess that the producers had the youth in mind, but because there's a lack of fighting scenes it is possible that they will fall asleep somewhere in the middle of it. The moral dilemma is unexplored to charm other fans. It really sounds odd to write it down but it's Harrison Ford who saves the day, while the director does nothing with the huge talent of Ben Kingsley. The young Asa stars too, and of course we know his face from the colourful 3D-experience Hugo from Martin Scorsese. The decors are splendid and reminded us in a way of those from Kubrick's 2001: A Space Oddysey, while the special effects seem to come out of a cheap game.

But good, Ender's Game is definitely worth your time. Now out on E One on both DVD and Blu-ray.
Didier BECU
14/05/2014
---
Het breekt natuurlijk de magie, maar cinema blijft nog altijd om geld draaien. Sinds The Hunger Games is de kip met het gouden ei de verfilming van jeugdboeken geworden. De dagen dat kinderen zich achter de avonturen van Pippi Langkous scharen zijn inmiddels wel al lang voorbij. Hoe gewelddadiger des te liever de kleine kornuiten het hebben, zo blijkt. Tenzij iemand mij kan vertellen dat de avonturen van Katniss Everdeen kindvriendelijk zijn. De nieuwste telg die de kinderharten moet veroveren is Ender's Game: een sciencefictionprent naar het in 1985 verschenen gelijknamige boek van Orson Scott Card. Deze naam riep meteen heel wat controverse op. Omdat regisseur Gavin Hood er volgens de studiobonzen als scenarist maar weinig van bakte werd de hulp van de auteur ingeroepen. Niet alleen gaat zijn roman over kindsoldaten, ook is hij één van de bekendste tegenstanders van het homohuwelijk. Reden genoeg voor heel wat Amerikanen om de film in de ban te slaan en die te boycotten. En laat dat nu eens de beste film met Harrison Ford in jaren zijn!


Harrison Ford in een intergalactische strijd roept natuurlijk herinneringen aan Han Solo op. Maar wees gerust, in Ender's Game zie je geen gepensioneerde in een ruimtetuig rondvliegen, wel speelt hij de rol van de stoïcijnse kolonel Graff die er moet voor zorgen dat de aarde niet wordt vernietigd door de Formics: buitenaardse, kolossale insecten die er allesbehalve vredelievend uitzien. Vijftig jaar geleden heeft de aarde al af te rekenen gehad met deze vreemde vijanden. Nu is alles rustig, maar omdat Amerikanen niemand behalve zichzelf vertrouwen denken de machthebbers dat deze wezens ooit wel eens zullen terugkeren. De oplossing ligt in het opleiden van kindsoldaten omdat die andere inzichten zouden hebben. De uitverkorene (nou ja) is de twaalfjarige Ender Wiggins (Asa Butterfield).


De regie lag in handen van Gavin Hood die in betere tijden met Tsotsi nog een Oscar voor Beste Buitenlandstalige Film kreeg, maar met het vehikel dat X-Men Origins: Wolverine toch is heel wat krediet verloor. Ender's Game is zeker geen slechte prent, maar is uiteindelijk noch mossel noch vis. Omdat er in de film weinig of geen vechtscènes zitten zullen heel wat jongeren (voor wie de film uiteindelijk is gemaakt) in slaap kunnen vallen, terwijl er anderzijds te weinig aandacht wordt besteed aan het morele dilemma om andere fans te overtuigen. Het blijft vreemd om het neer te pennen, maar voor één keer is het Harrison Ford die de film van de ondergang redt, terwijl het talent van Ben Kingsley nauwelijks wordt benut. Ook de jonge Asa doet prima zijn best, het ventje ken je wellicht uit het kleurrijke 3D-avontuur Hugo van Martin Scorsese. De decors zijn verbluffend en doen een tikkeltje aan Kubricks 2001: A Space Oddysey denken, ofschoon de special effects dan weer uit één of ander goedkope game lijken te komen.


Maar goed, als onschuldig entertainment (nou ja, kinderen die worden opgeleid tot bloeddorstige soldaten) staat Ender's Game zijn mannetje. De film is nu uit op E One, zowel op dvd als Blu-ray is dat!
Didier BECU
14/05/2014
---
---