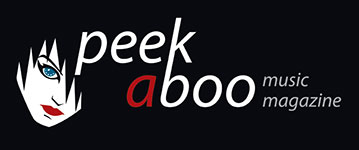 like this movie classics review
---
GODFREY REGGIO
Koyaanisqatsi
Movie
•
Movie classics
Documentary
[95/100]

Arrow
13/05/2014, Didier BECU
---
Everybody interprets Koyaanisqatsi the way he wants. These are the words from Godfrey Reggio, an excerpt from an interview that you can find on Essence Of Life: the bonus documentary on this release. By now the movie is be considered by many as a piece of work that wants to better the world. That's only part of the truth as Koyaanisqatsi is not political propaganda like say An Inconvenient Truth. Mind you, the given message hurts, but this apocalyptic documentary is in the first place a filmmonument that will always be remembered for the cinematographic beauty that's been created by Ron Fricke and of course the phenomenal score by Philip Glass.


Koyaanisqatsi from 1982 is the first part of a trilogy. Six years later Powaqqatsi was released, followed in 2002 by Naqoyqatsi. There's no doubt that Koyaanisqatsi is the best and most known. These days we also know that the weird name comes from the language of the Hopi-Indians and means a life that is out of balance. It's the sole word you'll hear in this movie that can be considered as a collage that shows the madness we're living in. The maker doesn't give a solution though. In one of his reviews film critic Roger Ebert stated that Godfrey Reggio only wants to point out that the world would be better off without humans. Perhaps that's a very cruel statement, but one that is true nonetheless. I mean, perhaps God better not created mankind after all as he only wants to destroy the planet he's been given. The movie starts with impressive images that are taken from a helicopter. We see pictures from rough nature that's not been destroyed (yet) by mankind while a deep bass voice sings the words "koyaanisqatsi". Once you see the first truck coming up and the music from Glass gets more nervous, you also know that mankind has made his entrance, ready for destruction and madness.


The techniques from Fricke may seem in 2014 a bit dated, but the result is still impressive though: a painful image that reflects the crazy tempo we put ourselves onto. The nature images are breathtaking, but in a way it feels like Mother Nature wants to say: you have destroyed me, but in the end I'm the strongest.


This production from Francis Ford Coppola was during some years unavailable. In the end MGM got the rights and released the Blu-ray in the US, but those who don't have a regionfree-player can find this same release in a excellent box that's been released on the British Arrow, along with that other classic: Powaqqatsi .
Didier BECU
13/05/2014
---
Iedereen interpreteert Koyaanisqatsi op zijn manier, dat zijn Godfrey Reggios woorden in de extra Essence Of Life die je op deze heruitgave kan vinden. De film wordt ondertussen door heel wat wereldverbeteraars als een werk beschouwd dat de kijker politiekbewust wil doen maken. Koyaanisqatsi is evenwel geen politieke propagandafilm zoals An Inconvenient Truth dat is. Troost je, de mokerslag die Reggio de kijker bezorgt doet verschrikkelijk veel pijn, maar deze apocalyptische documentaire is in de eerste plaats een cinematografisch monument dat heel veel heeft te danken aan de prachtige cinematografie van Ron Fricke en de intrigerende, wereldberoemde score van Philip Glass.


Koyaanisqatsi uit 1982 is het eerste deel van een trilogie. Zes jaar later verscheen Powaqqatsi en in 2002 was er ten slotte nog Naqoyqatsi, maar Koyaanisqatsi is zonder twijfel de bekendste en beste van de drie. Inmiddels weten we dat deze vreemde titel een begrip is dat uit de woordenschat van de Hopi-indianen komt. Vrij vertaald betekent Koyaanisqatsi een leven dat uit balans is. Het is ook het enige woord dat je in deze film hoort die aanvoelt als een collage van de waanzin van de maatschappij waarin we leven. De filmmaker biedt evenwel geen oplossing voor het probleem. In zijn review suggereerde wijlen Roger Ebert dat Godfrey Reggio gewoon wil zeggen dat de aarde beter af zou zijn zonder de mens. Harde woorden, maar dat is misschien de waarheid. God had er inderdaad misschien wat langer over nagedacht vooraleer hij de mens schiep. De film begint met helikopterbeelden van de woeste natuur, gebergten die de mens tot nu toe nog niet heeft aangeraakt. Een diepe bariton mompelt het woord "koyaanisqatsi" en eens de eerste vrachtwagen in zicht komt, wordt ook de muziek van Glass meer en meer zenuwachtig. De mens doet zijn intrede, het resultaat is zowel destructie als waanzin.


Anno 2014 lijken de technieken van Fricke wel wat verouderd, toch laat het resultaat nog altijd indruk na. Reggio filmt bepaalde fenomenen (van zwevende wolken tot de eindeloze verkeersdrukte) en laat die dan in recordtempo voorbij flitsen. Het resultaat benadrukt alleen maar de krankzinnigheid van ons bestaan. De natuurbeelden zijn fenomenaal mooi en het lijkt wel alsof de natuur ons wil zeggen: jij hebt mij wel onrecht aangedaan, maar ik blijf wel de sterkste, degene die jou kan vernietigen.


Deze productie van Francis Ford Coppola was jarenlang niet meer in de handel verkrijgbaar. Uiteindelijk verkreeg MGM de rechten en bracht de film in de VS op Blu-ray uit. Wie echter geen regiovrije Blu-rayspeler heeft moet niet langer treuren, want het Britse Arrow heeft deze cultklassieker samen met Powaqqatsi in een prachtige box op de markt gebracht.
Didier BECU
13/05/2014
---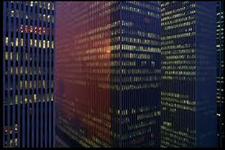 ---