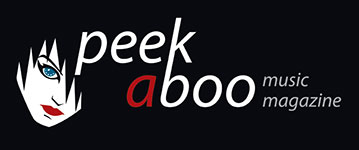 like this cd review
---
FILM: Jo
Music
•
CD
14/05/2014, Didier BECU
---
Television has a new detective. His name is Joachim 'Jo' Saint-Clair and is performed by superstar Jean Reno. Immediately we have to disappoint fans as the French actor revealed in one of his interviews that he's not interested in more seasons. He likes the character, but it's just not his thing. Perhaps that's a good thing in the end. I mean, no one is longing for series that are milked to the last drop. After a worldwide triumph, A-Film has now released the first season in the Benelux. The box contains 8 episodes from each 50 minutes long in where every time a murder has to be solved that is committed in another location in Paris (The Notre-Dame, La Pigalle, Le Marais or the Place Vendôme). Although this series is set in the French capital, Jo is a product from Fox Crime. That's perhaps the main minor point as it feels indeed quite unusual to hear French cops solve a murder in English, and we didn't even have mentioned the funny accent of Reno!


Saint-Clair is a cop like you don't find them anymore these days. The muscled guy has a drug past, likes the booze and he doesn't do his job by the book. His chief Commissaris Dormont (Orla Brady) has accepted to live with this, as after all Jo is one of her best recruits. For newcomer Marc Bayard (Tom Austen) things are a bit different. This rookie wants to play the cop game by the rules he learned at school, but as it's usually the case in cop flicks: at the end they become real partners.


Jo's private life is a real mess. His ex wife just passed away from cancer and his relation with his daughter Adele (Heida Reed) isn't exactly good either. The detective discovers that the young nurse is addicted to drugs and that she's hanging around with the wrong sort of guys. He is convinced that it must be his main goal to get her life back on the right tracks. Not an easy thing, but he has the help from the attractive nun (!) Karyn (Jill Hennesy).


Those who are addicted (or is it spoiled?) to Scandinavian cop series will consider Jo a bit old fashioned, but that's in fact the strength. The scripts follow a classic pattern, but they're interesting enough to keep you 8 episodes attached to the screen. I keep on thinking why Jean Reno has become such a star, as after all: he can't act. But, of course this Luc Besson-product will always be Jean Reno. We also recognize Jill Hennesy who starred in well-known series like Law & Order, Crossing Jordan and Luck. But the real star is Heida Reed, whose name is in fact Heiða Rún Sigurðardóttir. Watch her!


Jo is now out on A-Film on DVD.
Didier BECU
14/05/2014
---
De televisiewereld heeft er nog maar eens een nieuwe speurneus bij. Zijn naam is Joachim 'Jo' Saint-Clair en wordt vertolkt door niemand minder dan Jean Reno. Lang zullen zijn avonturen wel niet duren, want nu al heeft de Franse ster laten weten dat hij niet is geïnteresseerd in meerdere seizoenen. Hij houdt wel van het personage, maar het is gewoon zijn ding niet, aldus Reno. Maar goed, soms is het beter dat een serie niet wordt uitgemolken tot op de laatste druppel. Na een wereldwijde triomf wordt het eerste seizoen van Jo nu door A-Film bij ons uitgebracht. Het zijn acht afleveringen waarin een moord moet worden opgelost die steeds op een andere locatie (De Notre-Dame, La Pigalle, Le Marais of de Place Vendôme) in Parijs is gepleegd. Ondanks het feit dat deze serie zich afspeelt in de Franse hoofdstad is deze misdaadreeks wel een product van de Amerikaanse zender Fox Crime. Dat is misschien het enige minpunt aan deze serie, het voelt immers zeer vreemd aan om Franse flikken in het Engels te horen spreken, en dan hebben we het nog niet eens over Renos gekke accent gehad.


Saint-Clair is een flik zoals je ze tegenwoordig (gelukkig) nog maar weinig ziet. De gespierde kerel heeft een drugverleden, kent de geneugten van de fles en gaat meer dan eens geregeld zijn boekje te buiten. Commissaris Dormont (Orla Brady) heeft al lang leren leven met haar ondergeschikte, maar omdat de man bulkt van de ervaring gaat hij steeds vrijuit. Voor nieuwkomer Marc Bayard (Tom Austen) is dat heel wat moeilijker. Zijn nieuwbakken partner wil alles doen zoals hij tijdens zijn opleiding heeft geleerd, maar zoals dat steeds gaat in zo'n reeks groeien de twee naar elkaar toe tot ze een onafscheidelijk duo vormen.


Het privéleven van Jo is op zijn zachtst uitgedrukt een zooitje. Zijn ex-vrouw is net aan de gevolgen van kanker overleden en ook zijn relatie met zijn dochter Adele (Heida Reed) loopt in het honderd. De detective ontdekt dat de jonge verpleegster aan de drugs zit en als hij bemerkt dat ze met het verkeerde soort jongens omgaat, wil hij vastberaden zijn nakomeling van de ondergang redden. Dat is een allesbehalve gemakkelijke opdracht, maar de agent kan rekenen op de hulp van de non (!) Karyn (Jill Hennesy), en zelfs meer dan dat!


Wie verslaafd (of mogen we zeggen verwend?) is aan de nieuwe golf van Scandinavische politiereeksen zal Jo een tikkeltje ouderwets vinden, maar dat is nou net de sterkte van de serie. De scenario's volgen het klassieke patroon, maar zijn interessant genoeg om je 8 afleveringen van elk 50 minuten lang voor de buis te houden. Ik heb mij altijd afgevraagd waarom Jean Reno zo'n ster is geworden, want die vent kan eigenlijk niet acteren. Maar geef toe: dit Luc Besson-product blijft wel nog altijd Jean Reno. Voor de rest merken we Jill Hennesy op die we kennen van successen zoals Law & Order, Crossing Jordan en Luck. Maar de echte ster is Heida Reed die eigenlijk Heiða Rún Sigurðardóttir heet. In het oog houden die meid!

Jo biedt wel geen frisse wind in de wereld van de politieserie, maar dankzij leuke scripts, aangename vertolkingen en vooral de aantrekkingskracht van Parijs is deze reeks een aanrader in zijn soort.
Didier BECU
14/05/2014
---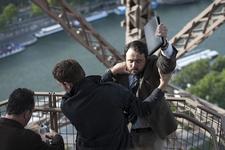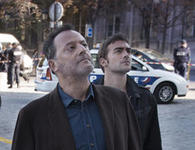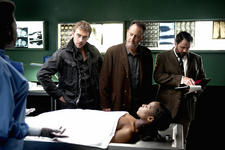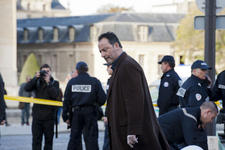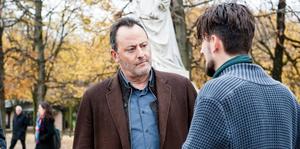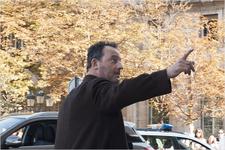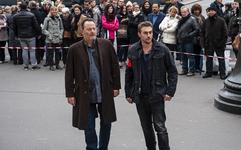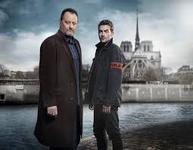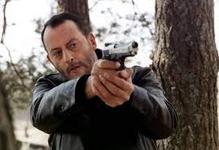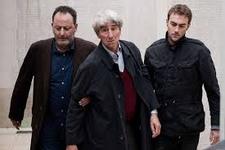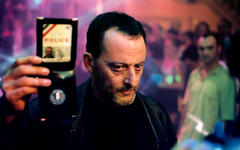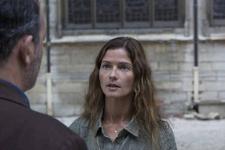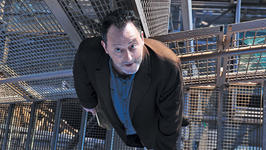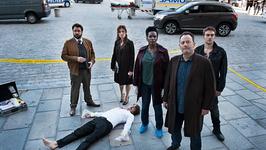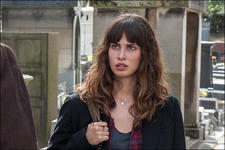 ---