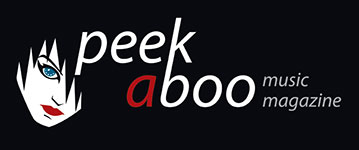 like this interview
---
AKALOTZ
EBM-Indus Night Liège : The bands presented... AKALOTZ!
16/10/2020, Peter DOLPHEN
---
Good day and nice to meet you. How are you doing?
Thanks a lot for the invitation to the interview. We feel fine so far.
First of all: are you glad you can play again after this period without live-gigs?
Yes absolutely, we are happy to be back in Belgium. If not Covid throws us a line.
How did you fill your musical needs during the (limited) lockdown? Did you find inspiration in the situation?
The lockdown time bothered us less. We used the time to work on the new album.
The gig in Liège will be special: only 40 attendants are allowed. How do you prepare for this?
We are always happy to be in Belgium for 40 people. Basically, the amount never plays a big role for us. We know that normally there can be more going on in a couch, but the current situation is specific and we will adapt accordingly. As always, we will present our gig without any restrictions.
Do you adapt your playlist to this? Or still going all the way, full force ahead?
We only had to adjust the whole thing a little bit because the play time is limited to 55 minutes. We will give everything during this time.
You are playing along with Dreadfool, Deleritas and Wülf7, so it should be a stomping night full of EBM: do you prefer this kind of smaller festivals in one particular genre? Or more the bigger festivals with a large variety of bands?
Both have their charms, the smaller ones are often a bit more familiar, which we really like.
If you could choose your own festival-lineup: which bands would you put on stage? And why?
In the meantime we are good friends with some bands from the scene, which we would all like to have with us. The line-up would be correspondingly large :-)
Which one song from another band do you think of: 'damn, I wish I wrote that one'?
In principle, we don't have this feeling. Because we have our own style and don't want to copy anything. There are great songs but we didn't wish we had written them for any.
Any last words for our readers?
We thank all our fans and friends for the great support and are looking forward to the evening in Liege with some new songs.

And Nico urgently needs Belgium Beer!
See you
Thank you for this interview and see you in Liège!
Thank you very much Peter for the interview.
Peter DOLPHEN
16/10/2020
---