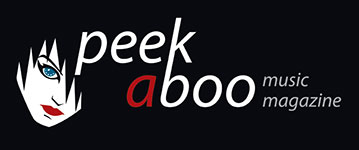 like this interview
---
DREADFOOL
EBM-Indus Night Liège : The bands presented... DREADFOOL!
17/10/2020, Peter DOLPHEN
---
Good day and nice to meet you. How are you doing?
It's my pleasure. In this troubled time, I'm lucky to be able to say « I'm well ».
First of all: are you glad you can play again after this period without live-gigs?
Yes of course. I am really impatient. I haven't done a gig for more than two years. At this time, I had thought to stop everything. A bad experience with my previous band which left me tired of it all.
But the music virus has caught up with me and Dreadfool patted me on the shoulder after fifteen years of silence. The desire returned and I had material to use for a 4th album of Dreadfool. After two very rewarding projects (Anamorphosis and Nihiliste), the desire to make music alone, without compromise, returned. The first under this name for 15 years. It was released last January under the label Porpax. I had several concert proposals including with Hocico at Magasin 4 or several dates in France. Everything was cancelled. Hopefully this one will happen, and the audience will be present despite the crisis.
How did you fill your musical needs during the (limited) lockdown? Did you find inspiration in the situation?
Definitely not. I was not able to exploit my new album as I wanted so something is not accomplished yet.
On the other hand, I had time to read articles on musical material. I ended up buying the MiniBrute 2 from Arturia. A semi-modular analog. It is a lot of fun !
The gig in Liège will be special : only 40 attendants are allowed: how do you prepare for this?
I will play at this gig but I am also the organizer. It's double work ! Luckily, with all my gigs cancelled, I was ready for a long time ! Now, with this context of crisis, I think the atmosphere will be special. People have needed this kind of event for a long time !
Do you adapt your playlist to this? Or still going all the way, full force ahead?
I will present the show for which I have been preparing for months to present my new album. I do not adapt anything. My line of conduct is always the same despite the events.
You are playing along with Akalotz, Deleritas and Wülf7, so it should be a stomping night full of EBM: do you prefer this kind of smaller festivals in one particular genre? Or more the bigger festivals with a large variety of bands?
All of these bands are friends. We are going to have fun. It will also be a real pleasure to see each other again and listen to what everyone is going to play. I will also have the pleasure of playing again some songs with Deleritas, my brothers from Anamorphosis. They also composed a fucking good song for my album (AKR).
Both types of festivals are fun. This is an opportunity to meet people and to confront their music with an audience not necessarily committed to your cause.
If you could choose your own festival-lineup: which bands would you put on stage? And why?
I was lucky to open for Front 242 ten years ago at the start of Anamorphosis. So it was fun to be able to meet your idols in the back-stage ! See JL Demeyer coming out of his shower, it's… euh… what can I say ?
No kidding, I would obviously like to play with my favorite bands of this kind of music (Dive, Suicide commando, Combichrist, Hocico,...). Not to see them get out of their shower but to discuss their experience and have a drink with them. But I also like to produce my friends. This is what I do by organizing this festival.
Which one song from another band do you think of: 'damn, I wish I wrote that one'?
The entire album « Bunkertor 7 » from Wumpscut. An awesome album. Aggressive, unhealthy, with an extraordinary atmosphere.
Any last words for our readers?
There are still tickets so… come on ! All sanitary measures will be taken. Besides, we might be confined again, so live your life before it's too late ! All bands will give their best. Come and support them and support this concert hall which has great difficulties. If it closed, it would be a great loss!
Thank you for this interview and see you in Liège!
Thank you Peter !
Peter DOLPHEN
17/10/2020
---