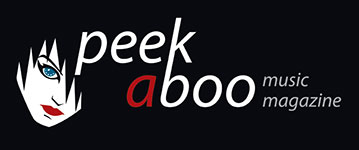 like this interview
---
BLACK ANGEL
Interview With BLACK ANGEL
02/08/2021, William ZIMMERMAN
---
Hi Matt. Thanks for your time for the interview. The new album is Prince of Darkness. Could you talk a little about the theme?
I have been an avid film buff for many years and I've worked in the film industry for the last 30 years, so I am always influenced by things I've watched - recently I was watching the Underworld vampire series and also Monty Pythons Holy Grail - I thought wouldn't it be a cool idea to have a vampire set in old England in 932 A.D.. It kind of transpired from there.
I think it's really important to have a story and not just a collection of songs, it should be a journey from the beginning of side A to the end of side B.
As a follow-up question to the first, could you go deeper into the "scenes" of the story in 2 or 3 of the tracks?
I think they are all connected, we have our main protagonist, the prince of darkness, and each song shows a little of his character or is at least connected to him, we go on a journey with him and hopefully the lyrics of each song tell his story.
Were there any tracks written during the Prince of Darknes sessions that didn't make the album? If so, why not?
Yes, many. I normally write about 40 songs musically and then try and get that down to about 20. I then start the lyric writing and, if it's not working, a track normally gets junked fairly quickly. This process gets me normally down to about 12 songs and then, after some carefull listening and to keep consistency, down to the final 10. I think that's always a really good number for a solid album
What other themes did you consider for the album? Any thoughts for themes on the next album?
I keep a list of album names on my phone. It's all very well planned and set in stone very early so I knew that this album would be called the prince of darkness from an early stage. No other themes were considered given this process and so I know for the next album 'devil in a black dress' the theme is already set. Now I just have to write an album around it.
Is the theme of the album a continuation of the last record, Kiss of Death?
The theme I guess is connected, given the dark Gothic nature of all of the albums, but I think that's about it. I guess the continuation in one way is the music, I do try and keep a similar sound in each album. I'm not a fan of bands who have one sound for one album and then completely change for the next, I think it's not fair on the fans. It might be healthy for the musicians but I think bands should really stay in their lane, maybe expand a little bit for the most part that is their style.
You seem to be having considerable success for an independent artist. Obviously you are doing something that is resonating with people. What do you think that is?
I think the first step was only pleasing myself on this project. I'd worked on so many other projects over the years where I wrote what I thought people would like. With Black Angel the only person I needed to make happy was myself. I wrote to a genre that I loved and had nearly all vanished but it was important to me. And I think the second thing and most importantly is the fans and supporters. They are the most important thing to us, they are the ones that enable us to keep going. We try and keep everything on a very personal level, every sale that we get I personally respond to each person and thank them and we try and get supporters involved as much as possible through our Facebook pages and other social networking. It's really important that the people that give us the success feel as though they are part of it too.
How were you affected musically by the quarantines and lockdowns of the past year and a half?
Not really at all, apart from it actually gave me more time, as I write and perform all of the instrumentation it's only really the vocals that I need to worry about. Corey recorded remotely, and he nailed it so well, we hardly had any pick ups, and then the other vocalists Maneesha Jones and Ann Courtney sent remote recordings too so fortunately we weren't affected at all by the lockdowns.
You've cited 'Love' by The Cult as your entry-way into the goth world. What specifically was it about that record that struck you?
It was at a time that I was actually going to film school and particularly learning about sound. I wasn't sure whether I wanted to get into film or be a recording engineer. I was totally captivated by the production, the recordings, and the whole overall sound experience that this album gave me. I was listening on my cassette Walkman at the time and was completely immersed in its production and sound. I think producer Steve Brown completely nailed the album and I wish the cult continued with him on future projects. One thing I always soapbox about in my black angel interviews is the disappearing craft of music production and recording, given the instant results we can get from computers and apps these days, and it really shows, listen to albums created in the 80s in all genres and they just sound different, they sound amazing and well crafted.
What are you working on now? Live preparation or writing new music?
I would like to get some live shows going for us, particularly to get on the lineup of a few larger festivals, so if there is anybody out there that would like to book us for a large festival please go ahead! But I need to be creative all the time, have some form of creative outlet, so I'm back writing again on our fourth album 'devil in a black dress' and as soon as I can get a substantial amount of the music written for the album I'll probably start thinking about the live aspect of our band.
Do you find that you have to be in certain moods or in certain conditions to create?
Yes, absolutely, and the worst is when I know I need to write something and I'm just not in that zone. Sometimes I'll go in the studio and I'll knock out three tracks that day unexpectedly and then sometimes I'll just be banging my head against the wall after hours and hours and nothing came of all that time, that's the times when it's really frustrating and there's no real way to know whether it's going to happen or not, I wish there was a magic solution.
Thanks for your time.
Absolutely, it's been a pleasure, I look forward to reading the interview when it's published.
Thanks
Matt.
Black Angel.
William ZIMMERMAN
02/08/2021
---