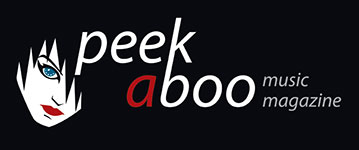 like this interview
---
DIVE
We All Can Ask Us The Question 'Where Do We Go From Here?'
12/02/2021, Stef COLDHEART
photos: © (1) + (2) © Patrice Hoerner
---
There are artists who need no further introduction! Dirk Ivens definitely belongs to this selected club. Dirk often describes himself as a 'non-musician' and yet he's known and recognized in the Electro/Industrial underground scene world-wide! He gained this fame because of his charismatic live performances, but also because he's one of the most talented singers in this kind of music. Dirk Ivens also was a visionary artist when he set up DIVE after the split of THE KLINIK. He created a harsh Industrial sound, which was something music lovers had never heard before. The early productions sounded rough, violent and unpolished, but always danceable. Throughout the years and because of the input of external musicians, the sound became more polished while holding on to its raw, Industrial aspect. Dirk Ivens this year celebrates the 30th anniversary of his alter-ego project. This happening comes right after the release of the new album "Where Do We Go From Here?" (Out Of Line), produced together with Jan Dewulf. A great new opus mixing harder cuts together with obscure atmospheres.
(Picture credis by Patrice Hoerner)
Three years ago now, right after the "Underneath" album, you said 'my wish is to continue another 3 years and celebrate 30 years of DIVE on stage, a nice way to end this story, right?' What do you think about that quote today and especially after the new album revealing DIVE in great shape?
Indeed, and I was touring with a 30 years DIVE set, but something called Covid-19 came in between and suddenly the earth stood still and we all had loads of free time. The good thing with a quote is that it gives you an inner-peace; there are no expectations and you can work in all silence on new material without any kind of pressure or commitments. Nobody knew anything before it all was finished and we spread the word.
Thirty years of DIVE featuring great albums, hundreds of concerts etc.. Can you draw up the balance sheet of this successful story? What comes in your mind first and what makes you proud?
What comes in mind first is that I'm proud to be around for such an amazing long time and having had the chance to release such a huge back catalogue with all my projects DIVE - THE KLINIK - SONAR - ABSOLUTE BODY CONTROL - S/HE - MOTOR!K; it's unbelievable how time flies, I remember clearly that right after THE KLINIK split up I was looking for the right way to express myself on my own and how to transfer that to a stage. As a non-musician I created a maximum power of sound with a minimum of equipment. And armed with a minidisc and two stroboscopes I found my way.
After some releases on my own I wanted to develop the sound and involve other persons in my project, to bring variation and new angles musically. It was an honor to work and have worked together with Ivan Iusco, Eric van Wonterghem, Rafael M. Espinosa and Jan Dewulf through all these years as they lifted DIVE surely up to a higher level. And as a one man project it's easy to travel and play all over the world with my sound companion Peter Mastbooms. And be able to say after 30 years that DIVE is still going strong is a statement, the new album is doing extremely well, can't wait to hit the stage again and release the power.
Over now to "Where Do We Go From Here?". This is also the title of an 'old' SUICIDE COMMANDO song, released in 1994, on which you were singing, but I guess there's no further connection, right? So what is this album all about and what have been the main themes you wanted to deal with?
Nobody knows how the future will look like and as I said 3 years ago, I would love to make another strong DIVE album, which could be the last one considering my age. In the past I wrote the lyrics and sung on 2 songs for other bands; "Inside Your Head" for MONOLITH and "Where Do We Go From Here?" for SUICIDE COMMANDO. My plan was to use these lyrics again because they were written decades ago and got lost in the memory of people and if it happened to be the last DIVE album then I could use them to close the circle.
And therefore the title is more than ever to the point, first concerning myself and second considering the pandemic right now, nobody really knows where we are going to… For the rest, of course I get my inspiration out of actual situations and how humans react to that and I printed the lyrics on the layout, but I leave it to the imagination of the listener to form their own ideas.
DIVE has always been dark and rough, but both last albums sound like the darkest ones from your discography. I get the feeling - without wanting to offend you - the older you get the darker you are… at least in your music! What does this darkness reflect? How do you perceive it in the evolution of DIVE? And is there a possible connection with the musicians you've been working with?
True, it's getting less harsh, but more dark. That's of course a result of the collaborations; other minds bring new ideas and it's a real pleasure to see and feel songs growing when you are on the same level as your partner. It's not always easy to get inspiration, but I learned that it's coming anyway, you can't force that. These dark days and the result of the pandemic are part of the source, but believe me, I'm also looking forward to better days.
In 2006 you already worked together with Jan Dewulf (DISKONNEKTED) on the "Frozen"-EP. How did you finally come to produce this new album together and how did the collaboration happen?
Jan and I always thought that our adventure together wasn't finished with that EP; we both felt there was still more to explore. And this was the right time. In February 2020 I was on a US tour, followed by a gig in Brazil and the last gig I did was on the Audiotrauma-festival in Prague. Since then nothing anymore so there was a sea of time left to work on new songs. In a way this 'reset' period wasn't that bad for us; I released a new DIVE album, a 2nd MOTOR!K release and Jan finished albums with MILDREDA and YOUR LIFE ON HOLD. We found ourselves back in the right time back and we are very proud of the result. Position 20 in the official German Charts is something we would never have dreamed of…
You've always been a great performer who enjoys to be on stage, but still likes to visit other countries. I can imagine the entire Covid-19 thing must have seriously affected you. How do you experience this situation as a simple citizen and as an artist? How do you expect things evolving?
It's a very strange feeling because by the time we can hit the stage again, if we are lucky, it will be more than a year and several months and it feels like a different world. I realize I'm not alone because it's the same for everybody, but still in the meantime so many gigs where postponed, cancelled or rescheduled that it will not be easy to load myself up again. For sure I will continue to make new material and more releases will follow. I miss travelling abroad a lot, for gigs and holidays, so maybe by the end of the year it will go back to a reasonable normal again. But we all must realize that the world will never be the same again and we all can ask ourselves the question 'Where do we go from here?'
Stef COLDHEART
12/02/2021
---