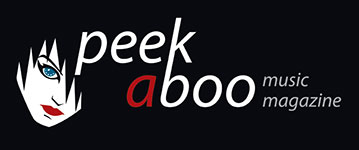 like this interview
---
LISA GERRARD (DEAD CAN DANCE)
'I love the innocent dangers that can be experienced in musical performance...'
19/10/2020, Danil VOLOHOV
photos: © Vaughan Stedman
---
Starting with Michael Mann's Heat, Lisa Gerrard opened up a whole new world of creativity. Following the words of Lisa, she was never attracted by such a kind of contribution. But the years have passed. After she co-founded Dead Can Dance, Lisa started exploring different musical landscapes – within each release. Whether these are gothic-ambient tonalities of "Within The Realm Of A Dying Sun" or any of her solo-works – "The Mirror Pool", "The Silver Tree" or "Duality", recorded with Pieter Bourke. This is what she continues to do. Heat. The Insider. Gladiator. The Mist. Oranges and Sunshine. This is not even half of the list.
In the interview for Peek-a-Boo magazine, Lisa Gerrard told us about her experiences and musical performance, about her scoring work and years of Dead Can Dance, about performing live and writing process.
You said once that one of the most important moments in your career was when you understood that you could create "a bridge between human heart and soul" – when did you realize it and wasn't it difficult for you to unlock your soul tissue reaching that connection ?
To be soulful in music, as you probably know is the invisible depth between the words, the silence that allows you to look in, the words are the heart, so to be a singer is to possess this combined unity innately, we just at time's don't know how to put a name to it. Some things are better left unsaid.
Even though you've always been exploring the abilities of sounds, it seems to me that with your debut solo-album – "The Mirror Pool", you got a bit further exploring the abilities of musical forms. What drove you to the direction of a solo-work ?
I was pregnant at the time and living in Barcelona, it was a chance to document the things that had led me to that time, an unfolding and an entrance to the back of some of the works.
Within each record of yours, you've been exploring something new. And I guess, this fact particularly characterizes what Dead Can Dance has been doing. Whether these are "Into The Labyrinth", "Aion" or "Anastasis". What drives you to explore these particular sound-landscapes and poetic concepts ?
Just when you think all is lost and will never really be of an value, you hear something that makes you enter a private world of lights and shadows. It is at that unique moment that you surrender into a presence that drives you forward to sing or write music.
How much all these albums and experiences have changed your approach ?
My approach has not changed, it is about responding to the present reality.
In 2015 you alongside with cellist Peter Hollo aka Raven performed a fully-improvisational concert. What was it like ?
Wonderful, I love the innocent dangers that can be experienced in musical performance, especially when it isn't planned.
At the beginning of your career, was there a moment when you moved from just playing and writing to exploring the abilities of musical forms or it happened later on ?
I think the answer is that there are two form of music which in reality are combined, the raw one is wild invention without any formal understanding, then the second is the education that you can receive from other people's works. At the beginning was the first and the revisited path is the latter.
When you started your composers' path, you've been working with Elliot Goldenthal on Michael Mann's Heat. During that era of your creativity you also released one of the most notable works of yours – Duality, recorded alongside with Pieter Bourke. How important is this collaborative aspect in your work and how different are your "tasks and objectives" whether you're working on a record or on a film-score ?
It took Pieter and I two years to write Duality, it was a wonderful labor of our love for being free to write what every we wanted. It had a life in 'Insider' and are some of the most remarkable memories of my musical life.
While composing a film-score, sometimes atmosphere and tension may already be there – within the script, directors' view, actors play. But what's the best way to give it out ?
Music is the guest of the banquet, film music short changes you often as a composer but is highly addictive, the only real problem is the deadlines, they hurt your heart and make you want to die.
What helps you to find the right musical line, right tonality fit for the scene ?
It can be a piece you already have or a piece of blood sweat and tears.
Do you feel a certain connection with the characters while working ? And is it important for you, actually ?
Definitely. This is a connective tissue that unlocks the intimate center of the unseen.
"The Silver Tree" became a very poetic work of yours. And very conceptual one. What does it symbolize for you ?
"The Silver Tree" is a shot of reaching for another dimension, a forest of another reality,
Do you always have a certain plot while writing ? Or everything grows from improvisation ?
It is an unlocking process, one thing leads to another, as things grow thing are eliminated and so on.
There were some moments, when, after the break up of Dead Can Dance some time had passed – you got back but something didn't work out. Being in the band, playing live and doing something in studio – do you have the same set of feelings, per se ? Or it varies as your creative tasks vary in both cases.
Brendan and I don't have a band when we are writing, it is just the two of us, It didn't work out because Brendan wasn't convinced by where the music was going.
How did it feel to get back to work on your recent "Dionysus" after a certain pause in creativity ?
Good! Although, Brendan had already written most of the music so my contribution was small, I stand by this album, it is a wonderful piece of work.
How important is the theatrical aspect, when you're performing live ?
I don't have a theatrical presence on stage, I engage with the music.
On "Towards The Within" you presented not only some of the songs written for "Into The Labyrinth". But also, some of the newest ones, that lately became a basis for your solo-debut. It's quite different in a sense that most of the artists usually tour having the whole set songs from the recent release – recreating these feelings and emotions in a live-setting. Why did you decide to step from this usual-type-of-practice recording "Towards The Within" ?
"Toward The Within" was the end of a chapter.
Danil VOLOHOV
19/10/2020
---