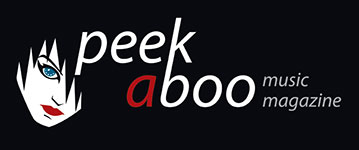 like this interview
---
PROYECTO MIRAGE
I Think We Needed A Break
14/11/2020, Stef COLDHEART
---
Set up in 1990 by the Madrid (Spain) duo Alicia H. Willen Francisco Planellas, PROYECTO MIRAGE has released multiple noticeable productions over the years. Inspired by a very varied number of bands and music styles, this eclecticism is also reflected in the band's work, which however has been mainly linked with Industrial music. Their new album "Reptilians Are Watching Us" released on Hands is their first full length in seven years. It also reveals an impressive mix of influences; a raw production mixing Industrial and EBM with much more vocals than in the past. Time to ask a few questions to Francisco Planellas.
You're based in Madrid, which has been seriously affected by the Covid-19 pandemic. How did you experience the pandemic so far and what has been the impact on your artistic- and private life?
It hasn't been an easy year; first the confinement and then the recommendations to go out as little as possible, cancellation of festivals, including the WGT and FOH. It was sad, but on the other hand, the first months of confinement helped us to work on the album since we had much more time.
2020 also marks the 30th anniversary of Proyecto Mirage and the release of a new album, which is the first one in seven years! What does it all evoke and mean to you?
It has not been a special year to us, just one more... although it means a lot of years (lol). We have been working on new material for a long time to publish a new album, but we didn't achieve anything in a concrete way... I think we needed a break.
Let's talk about the new work "Reptilians Are Watching Us"; what is the album and its title all about and how did this album take shape?
We always liked mythology; ancient mythology mixed with conspiracy theories is fascinating and some like the reptilians ones are enormously elaborate and fun...
When we decided to dedicate the album to this theme, the lyrics started to come out easily, it was a very entertaining process.
I experienced the album as more diversified than previous works; more vocals, less Industrial-like and more into other Electronic influences. How do you explain this evolution and especially compared to your early productions?
I couldn't tell you, those things are more noticeable when you take more perspective... certainly there is a noticeable difference with the first albums, but it has never been something premeditated.
We love Noise, Techno, Dark music ao... so we simply let ourselves go, and what comes out, comes out.
Industrial music has seriously evolved and even totally changed compared to the sound of the 80s and 90s. How do you see Industrial music today, but also the (r)evolution considering aspects as streaming, social media, technology etc.?
Styles are changing and that's positive. Society has changed a lot during recent years and music with it... no one expects to see Heavy-Metal or new Romantic bands like those of the eighties. Industrial music as a style, changes over time and blends with other styles, it is something logical and desirable.
PROYECTO MIRAGE is a great live band so I can imagine you were really excited to perform your new album on stage. How do you see things evolving and what do you expect from the next few months? Do you see alternatives and other activities instead of the good-old live shows?
Frankly, I hope that live shows will come back soon, although I'm not very optimistic right now. I don't think things are being done very well and that will probably be reflected in more months of confinement. It's sad, streaming concerts are an alternative, but certainly not the same by far, much less this type of music. We hope it won't be a long time before we can get back on stage so we can deliver some live noise.
Stef COLDHEART
14/11/2020
---