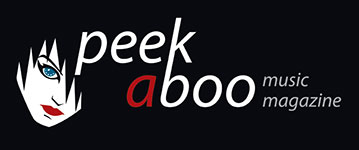 like this interview
---
THE LOST INTERVIEW WITH KELLEY DEAL ( THE BREEDERS )
Peek-a-Boo publishes the interview with Kelley Deal that seemed to get lost for a long period of time - since it was made in 2018...
06/06/2021, Danil VOLOHOV
---
In 2018, a Peek-a-Boo writer got the chance to speak with Kelley Deal – member and guitarist of The Breeders, founder of The Kelley Deal 6000 and producer. Like it always happens, something went wrong. Peek-a-Boo publishes the interview with Kelley Deal that seemed to have been lost for a long period of time (since it was made in 2018). Right after the release of Cole Vargas' self-titled debut album, produced by Kelley, she spoke to Peek-a-Boo about creative contribution and "Last Splash", about working with 4AD over the years, song writing, about playing live and about the evolution of The Breeders.
I'd like to start the interview with one name. Cole Vargas. The real modern symbiosis of Elliott Smith and Nick Drake. He recently released his new album, which was produced by you. So can you tell me, how did you meet and how did you get the idea of working together?
There is a Cole-kind of independent label called Joyful Noise at Bloomington, Indiana. They work with really interesting, eclectic people, non-pop. No commercial music but really artistic music. They do a series that's called "white label series" and they invite artists they like or would like to work with. Like every year, they asked twelve artists to curate another artist that other people may not have heard of or that didn't feel any need to put out any vinyl, or any other recording. So they invited me to be one of the artists to curate. And I'm sitting there. I'm thinking about it. And a lot of the bands I know – they're out on the road with the band. To get on the road now takes an incredible amount of fortitude and worthiness. So most of the bands I know – I think they're really cool. And I wish they had a bigger platform. But they're able to do that! And I've been thinking a lot about this one guy. There is a guy that I know because I know his mom. And his mom…I know it sounds terrible, right? It's like when you're in the music business and there is somebody "Oh, my God! You should hear my daughter sing! She sings like an angel!" and you're just like "Oh my God…ok…Of course she sings like an angel…" But I'm pretty good friends with this lady. So I thought – let me see it! She had a video of Cole playing the piano or something. And he was playing…I guess it was at some department store, on their piano. So he sat down and started playing. I said "Oh! He's playing really good. What's he playing?" And she said "I don't know…nothing". He just makes stuff up as he plays. The piece he was playing was really interesting. Over time – about three years, we started talking and I just encouraged him. Like "Oh! That's a cool song! I really like it!" And then I was thinking about whom I'd like to work with. And I thought about Cole! Because this is a guy who would never be able to go that next step up. He has Asperger's, which is a type of autism. He cannot do live sessions. He has issues. He doesn't play live with the band. He writes all of his parts. He's not trained. But he can play the piano. He just sits down and plays things. Piano, guitar. He's taught himself everything. And I thought that this would be a perfect example of how to celebrate somebody's unique voice and talent that otherwise nobody would ever hear from. So that's how I started working with him. And then when I thought about it further, I figured it would be really interesting working with Cole. Because the typical thing I would do, would be to take a band in the studio, and then we would talk about it. We would send stuff back and forth. And we'd go into a studio and if they need to re-record anything, remix or anything like that – we would do that. But Cole…he…I think he did a piano on two songs or one song. I think he replayed the piano on one song. And that was kind of it. We also replaced some tracks with bass and drums, as he was using computer drums. And sometimes they sounded really cool. And sometimes they sounded terrible. But however, it was very interesting for me, to go into the studio with somebody like that. The whole process was so creative and so accomplished. And Cole's personal process…It was other…It was his own…And…sometimes you go into the studio and you really work with a person. But when somebody has autism or something like that…I'm not qualified for that…There is just a unique set of abilities. But I think it's also a reason why…Because he wouldn't be able to do his music if he didn't have this. Do you know what I mean ?
Yes! It's really shocking…I mean, with all these things. Cole himself sounds very honest, very truthful! At least, I remember myself thinking about it watching his video – "Something Bitter".
Yeah-yeah! Like for instance on that video you mention – "Something Bitter". Cole had recorded it on his computer, using Garage Band. So, with vocals and his guitar. Also you may hear there's a keyboard that sounds like a violin. We were rocking with violin player. But to be honest – that was more my own learning process. And how interesting it is – here you have a guy who does guitar and a vocal and you're like "Hey! It would be great to have a violinist!" And we got one – to replace that cheesy kind of sound, the mimicking of a violin. Then we got a real violin and it was really fun! Cause where I come from –indie-rock – it's like "Oh, man! You've gotta make all the sounds live!" And the violin actually doesn't sounds like an electric piano. But here, it had to be the cheesy electric piano. Otherwise it won't work. So that was a cool way for me to learn more about producing and stuff. Because typically you'd say: whenever you can use a real instrument – you should do it! But that's not true! I learnt this while working with Cole!
A highlight of this record is its sensual acoustic palette, as well as your decision to use strings and drums to create the necessary atmosphere. Were you tempted to add some distorted sounds to the record?
Well…These were not my songs and Cole is not a rock guy. He doesn't really like distortion. He let me do whatever I wanted but it was just not what he was looking for. And I'm glad! Because I think it's really hard…like when you're doing a guitar lead. And you have your distortion. And your pedal's on, on a certain volume. And that note…there is overtones…and a little feedback. And a little bit of pedals that help to form that note, that hanging on becomes one note, then changes to that note…Almost accidentally, in a really interesting way. That's really fun! But it's all sometimes like "Hey! If that note doesn't work – just sit there and hope something really cool happens because you got your distortion pedal on." So I found this harder because everything had to be honest and melodic and serve the tone and the mood of the song on its own, without a crunch of distortion. And I like them both. So it made it interesting for me!
What was the hardest thing for you to do?
- The thing I struggled with was the difference in taste, because Cole's in his 20's and I'm in my 50's. And a lot has happened musically. And not just the type of music. I'm not talking about genre of music. But I'm talking about how music is consumed now, through iPhones, iPads and computers. And the size of the speakers. So a lot of people grow up and they thank the music that moved them when they were young, the music about tortured feelings when they were growing up. All this music has a specific sound now. Again, I'm not talking about genre. I'm talking about the actual sound, and the quality of it. The absence of bass and warmth. It's stunning to me. That was an eyeopener for me, how somehow being able to say something like: "Here is what we need to do! Let's put a big old bass guitar in there, just around that bottom. Let's get some warmth! To counter all hi-end!" And literally, Cole and other people of his age who have more experience…they really need to have some bass "here". Even if there is no bass on your iPhone, there is bass there. You're just not able to hear it. That I found challenging to work with as somebody who is so new in recording! And it was interesting! It was enlightening. Because that person – the new person, doesn't know about any bass. They don't hear it on their Iphone, computer, anything. So why have any bass on it ? – And that was weird…I think. That there are other frequencies in something that comes out of your iPhone. And they matter. At least, they matter to me.
This March, The Breeders returned to the stage releasing their fifth album "All Nerve" after a long pause. During the period of recording Kim and you returned back to your hometown. So how was it to get back to the place where everything started and can you say that such a decision affected the sound of "All Nerve"?
Yeah! That's interesting! I mean – this whole journey started in 2012, when I was on the couch and I said to Kim: "Hey! "Last Splash" is gonna have its 20-year anniversary in 2014! We should do some shows! We should see if Jim and Josephine wanna do some shows!" And we were like "Ok!" – that's how we decided to do that tour, when we played all of "Last Splash" from start to finish. And for some of the shows we did it – from the very first song until the end. And then we did all "Pod" until the end. So that were very good shows! But we toured like that for a year and half or so. And we were having a great time! We really got along! We started talking – Kim said "You know, I got this song. Should we add it to the set?". And we'd be like "Yeah! We love that song! Let's add it!" And that's how it just started happening. And some of the people we were working with said – "You guys should do a new album! What you have is really special!" At that moment we recognized that the four of us are special. And the next step was: "Yeah! Let's try to do that!". We did it and it's pretty amazing. Obviously we all get along, we all love each other but it's so interesting to see how a lot of old stuff, and it's not old, but the same clichés, the same struggles and challenges that we had, surface again. And, as is the same for everyone, doing a creative enterprise in group – it's hard! Like, you're doing a painting – you're one person with the pain brush. But here you got four people with four paintbrushes, arguing over: "No it doesn't work! You should use a different colour!" And that's how it happens when all of us are involved. So that's the good part of it. But there's also a challenging part about it. We just started working together and I think where we started was back in Kim's basement. And the stuff we were using was the same gear from "Last Splash"! I used the same guitar, that I used on "Last Splash"! Kim used the same guitars. Jim had the same drum set. So a lot of it we just got from "Last Splash" touring. All of our gear was set up and it was how the four of us wanted to make music. We got together, in front of each other's faces. And said "Ok, here is the song! Try that drum part!" or "That's a cool bass part, Joe!". And that's how this album was written. And that's why it sounds as a part of our catalogue.
Quite often musicians need to feel each other, to understand each other's characters, to be able to be in a band and play with different people. So when you came to the band, was it hard for you to work?
Jim was a very accomplished drummer. He was playing in…like three local bands. And Josephine had been touring and playing bass for a long time. And Kim, obviously, she had been playing guitar forever! But I was not! And I'm not a natural guitarist. I played a little bit of bass…I was a drummer. I knew enough about the music cause I naturally played drums. But I didn't play guitar. So once we did the "Last Splash" sessions, we had been touring a couple of years. It was ok, I was a little better. But a lot of what I would do, to write parts, would be to think of them and then somebody would show me how to do that on guitar. So that helped! Also people were super patient with me! Like for the song "No Aloha" we used a slide – people would tape the strings I usually dragged along with the slide, because I wasn't good enough to stay on one string. And they didn't make me feel bad about it! They were really supportive and I remember that! It felt really like I was a part of this stuff. That was good! Now it's interesting cause I play live and sometimes I'd be sitting there and I'd be playing "Cannonball". And I remember how we had to tape all that strings, on "daaa-daaaa". I remember that, and I think it's very sweet! I think fondly of that time!
Can you say that this experience of being in a band and playing with these people, affected your relations with Kim ?
Well, they affected it in a bad and in a good way, I think…On the one hand, we've been doing this together since we were like 13 – we've been playing music and writing and doing stuff. So we feel really close about something we do naturally. We have a lot of fun. And there is also frustration when we do it too. And that's just normal for me…mainly there is a lot of ego-stuff: "What about my idea ?! – This is a good idea!" But I think everybody kinda has that. So I guess it's frustrating and it's joyous at the same time!
There are lots of examples of successful collaborations between label and artist. For example: Mute and Depeche Mode, Fiction and The Cure. Talking about The Breeders and 4AD, can you say that label's politics, their taste and priorities, affected your creativity? Or are you fully independent ?
That's funny because I don't know any other experience…in terms of like a big label…when you go out to tour, you have an album released and they're a partner for releases and stuff, other than 4AD. I feel sometimes…like I just read something about Chan Marshall's Cat Power. There was an interview, I think it was in New York Times, where she said that she had given their album to Matador and they were like "We really want you to re-record something!". And 4AD would never give you an album back saying something like "No, you need to re-record this!" It's just not what they do! And if you had heard our album "Mountain Battles" there is also a self-titled song. And it's such a cool song! It's so weird! And the idea…I remember Ed Horrox from 4AD when he heard this song and we had a dialogue: "Is it too weird ?" – "No! It's fantastic!". But of course he said this with an English accent. But they're so supportive and they always have been! I feel really lucky, because…I heard Kim's stories when she talked about the first meeting of some of these 4AD people working there at that time, like Ivo Watts-Russell. I've heard her talk about them and that they would cry over the music! They're so passionate about it! And I feel really lucky to be on that label!
Returning to the topic of producing work. Most of your albums were produced by Steve Albini. Can you tell me what role Steve played in the evolution of The Breeders ?
Well, I don't really know…Because Steve…first of all – he's not a producer. I just have to say that. He doesn't credit himself as a producer. And for him – "How many times you do your chores and whatever arrangements you people have – is your business. What I do – I press "record" and I record you doing your thing as best as you and I can do it. I let you know what it sounds like if you'd like to do it again." So he's a recorder, he's not a producer. But, he did record the first Breeders album "Pod" – that was a very important album! Steve did recommend Britt Walford as a drummer, because Kim didn't know any other drummers in Boston at that time. She was asking Steve about it and he recommended Britt. And he recorded the album "Pod" so that's a very important thing, I think! I think, maybe the most important thing that I can see in terms of what Steve does with The Breeders is that Kim really trusts him. She trusts his opinion. If she has a question about a mix or a master or…I'm talking about sound! Not in terms of these lyric lines, these chorus…nothing musical! But the sound of the music. She really trusts his ear. And she trusts his recording capability. I think that means a lot to her.
I found that it could also be a pedagogical-like experience. Were there such things that you took over from him and used while working with Cole ?
It's funny…as it actually makes me think about my work with Cole…I didn't talk with him about how many times he should do something. It wasn't about that. It was about his message in music that resonates with me. I'm just trying to use my tools to get that out there. That's all. That actually makes sense! Do you know the band Protomartyr ?
I heard of them…It's very hard to recollect my memory in connection with numerous new artists.
Oh my God! There's so much music you possibly don't know at all! It's insane…But you do need to know these people. Let me tell you about them! This is the band called Protomartyr. They're from Detroit. And myself and my buddy – Mike Montgomery – we're in a duo called R.Ring together…So we met Protomartyr way back at South By Southwest. It's like 2012. And we did a song with them! And recently we did another EP with them. And it's funny, talking about production work and stuff – that is the most recent production work I have done, with Protomartyr. And there is a really good video called "Wheel of Fortune" – it's really good! And the song is awesome!...There is also…that song and another one where I sing on – "You always win". It's a four song EP. Just two songs where I sing on. But Mike and I did the whole EP. So when you're talking about production, recording and stuff like that – I'm thinking about Protomartyr things too! Cause it was the most recent. And I just think "Jesus! I wonder if he knows about that because it's something that I know too!".
The topic of background usually has a quite specific nature. Your works with The Kelley Deal 6000 sounds quite soft in comparison with The Breeders (at least, for me). Can you say that your work with Cole helped you to implement some of your ideas ?
Yes!...I don't know…I do know what you mean. But there is a lot of Breeders songs that aren't so hard. Instead of just rock music I prefer the term "art-music" or "art-rock". Because I find that's a genre, like I love Kate Bush, I love early 80's Britpop – the Undertones and XTC. So I'm not a hardcore person. I'm not angry, I'm not a "Dude!". I'm not fighting a man. So punk-rock was never my thing. It's just wasn't. I wasn't English, I didn't have the right hair. I don't look good in the clothes.
There are not much questions about The Kelley Deal 6000 you've been asked. But as for me "Boom! Boom! Boom!" was the first record of you I've heard! Can you say, how it was to return back to your creativity after such a break ?
What's interesting is that when I talk about when Kim and I were doing music. From the time we were 14-15 years. And Kim is the songwriter! She's not a singer, she's not a bass-player and she's not a guitar player! She's all these things, but what is at her core, the thing that moves her the most, is song writing. She thinks of it like a crossword puzzle. She will agonize over it. In a wonderful way! But It's her own private road – song writing. And that's awesome! For me – I always liked collaboration. I always liked taking stuff apart. There is an album before that one called "Go To The Sugar Altar". There is a song called "Head Of The Cult", and it's got a vocal, a snare drum, a bass guitar and a trumpet! And that's it! I love that! I love breaking that down. There is also a song on "Boom! Boom! Boom!" called "When He Calls Me Kitten" which…there is no bass guitar! The bass guitar – is just somebody playing the acoustic bass-notes on an acoustic guitar. And the slide is the lighter! It's a big lighter on an acoustic guitar. And another little electric guitar just doing arpeggio. And that's it! I love that! On another song called "Baby, I'm King!" there is only basses on it – a bass guitar and bass-pedal! And really cool viby drums by Jimmy Chamberlin (ed.note. – of The Smashing Pumpkins). I think I find this – tone and mood and atmosphere…I love that. Such going against typical "drums, guitar, guitar, vocal". I prefer going on the ear. There is also a kind of drum-march on "Boom! Boom! Boom!". I really like that aspect of experimentation!
And also there was a drum solo!
Yes! And that actually was just a guy doing something before one song and after another. And we just thought that it was funny to make it on track!
Describing your producers work , can you say that you like to make something with minimal resources ?
Yes, I do! I think a lot of people like that, when they set up to do something…at least I do, as for me, my limitations are so important to my process. Whether those are limitations on my guitar skill or limitations on my vocal scale. Whatever they are. Or my limitations on the number of people in the room, or valid instrumentation. Or how many days one has to do this. Or money, or time. Any of those limitations. That is the thing that helps me to form what I do. And for me, if I walked into a place, I would be thinking about all the possible options: "What about that or that or that ?!" I wish I would be more like " I would love to walk into an orchestra and conduct it!" But there are too many variables. You suffer from too much choice. At least, I do.
And as a creator, as a songwriter – I always wanna write a feeling! I don't want to write a song! I want to write a feeling! For me, my inspiration is like: It was some time ago, it was really hot and I could smell the asphalt and I do remember the dirt…And I remember all these things, my feelings. And that's what I want to become a song! And I think, versus Chris Christopherson or Kim, who are amazing songwriters. They write song, but I myself always try to write feelings. And I think that's the different.
At the beginning of your career you were touring with Nirvana, and you were the supporting band. So how does it feel now, when you became a headliner ?
Erm…I don't know…That's an interesting question. It seems about the same. Because the only time when we played huge...So I don't know…There is nothing like Nirvana was. It was the biggest band in the world! So…It feels kind of the same. Because we didn't play on that side of the crowds…Except…maybe some festivals we do.
Danil VOLOHOV
06/06/2021
---