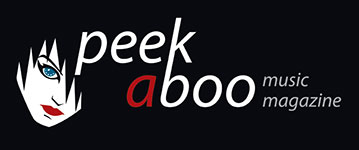 like this interview
---
PERSEPHONE
Maybe You Can Describe The Production Like A Puzzle: You Have To Find Each And Every Piece And Put It Together
16/05/2018, Stef COLDHEART
---
Set up around L'Âme Immortelle vocalist, Sonja Kraushofer, Persephone released four albums in between 2002 and 2007 (all released on Trisol). The music always revealed a deeply artistic approach merging neo-classic elements together with gothic and dark-wave music. The newest work of the Sonja Kraushofer and her partner in crime, Martin Höfert, also is the first new work in eleven years. The music genre and influences remain quite similar but the work becomes more intimate and sensitive than ever before. This album stands for a true artistic chemistry between heavenly vocals and emotional music. I've been in touch with Sonja Kraushofer and this is what she has to say.
There's a hiatus of 11 years between your previous album "Letters To A Stranger" and "Perle". What explains this long break and what was the click to start writing new songs, which finally resulted in "Perle"?
We started to work on the songs for "Perle" directly after the release of "Letters To A Stranger". The first rough ideas and also the topic already existed back then but because of various reasons we couldn't finish the album. Martin Höfert and I had to deal with personal changes and we worked together on the COMA DIVINE album "Dead End Circle", which was a very intensive production as well and took all our attention and time.
I have to admit that "Perle" is the most emotional album I ever did. It really means a lot to me that Martin and I went through the obstacles and after all the years.
Alfred Kubin is one of my personal favourite painters from the Symbolic movement so I've been really touched by "Perle", which is inspired by the novel of this artist. What fascinates you in the mysterious world and work of Alfred Kubin and how did you transpose his novel into your music and lyrics?
I found the book "Die Andere Seite" (The Other Side) by accident, while I was rummaging in a book store in Vienna. I was fascinated by the cover and the blurb, so I bought it and the journey into the world of Kubin`s art began. The book really caught my attention and so I started to read more about Kubin, about his life, work and the correspondance with his concubine. I visited exhibitions and still I wanted more. This theme fulfilled my heart, that's why I started to write about this arcane city. Martin and I were not aiming for a re-narration or a summary of the book, we just wanted to express our feelings and reflect the atmosphere of the novel, which became a great inspiration for us.
I feel a true chemistry between your vocals and the music. How did the writing together with Martin Höfert (and the other musicians) happen and did you noticed an evolution/change compared to previous albums?
Well, the songs and the topic were in our heads for such a long time, of course that influenced Martin and I. We couldn`t finish them earlier but we also couldn`t let them go, they haunted us. For the first time Martin did everything himself: he wrote the songs, played all instruments and for the first time he also mixed the album. Sue Ferrers who played the violin was the only guest musician who was involved in the production.
Martin had a special sound and feeling for "Perle" in mind, so he decided also to do the mix of the album, which also influenced the song writing. The approach was a bit different this time.
With Persephone you like to work around conceptual themes, which are adapted into music. I'm always intrigued by the atmospheres surrounding the music, the use of instruments, the lyrical content etc… How does it happen and especially for the writing of "Perle"?
Thanks, it`s great to hear that you experience our music like this, that's all that we wished. To be honest, I can`t tell, it just happens. So far all PERSEPHONE productions were quite stirring but I think that`s something positive, the goddess demands it, I always say (lol).
I mean the arrangements of the songs take some time, the recording of the instruments, vocals, choirs etc. So of course we found ourselves wrapped in madness quite often.
The most important thing is the atmosphere. "Summer Rain" and "Downfall" were one of the first songs Martin wrote when he read Kubin´s novel. These songs had the 'typical' sound of "Perle" we wanted to achieve. Maybe you can describe the production like a puzzle: you have to find each and every piece and put it together. The beginning is always difficult, in between you think it`s not possible at all but the more pieces you put together, the clearer the big picture becomes.
Speaking for myself I consider "Perle" as your most intimate and emotional work ever but still a kind of 'cabaret' music creating some proximity between the artist and the listeners. What is it all about and how does it feel as an artist to have accomplished this work?
We just did what we wanted to do and what we were able to do. We don't write or record songs for the audience, we have to do it to cease the inner demons, voices, pain, however you may call it. But of course it feels good and very satisfying that listeners like what we do, feel and hear what we wanted to express, that`s a huge compliment for us and what it's all about in the end. I have to admit that we are very proud that we made it and that we are also very content with the result.
Another interesting aspect from "Perle" is the artwork made by your compatriot Joachim Luetke. I especially like the front cover, on which you can recognize the style of Joachim Luetke, who in a way is a kind of contemporary Symbolist/Expressionist artist. What did you/he try to express through the artwork and what's the importance of artwork and front-covers?
Joachim Luetke created a great deal of PERSEPHONE, he designed all albums for us and became a dear friend. According to my opinion the optical concept is as important as the music, it`s the first impression you get, the first thing you see, before you hear the songs. I also bought "Die Andere Seite" because of the cover, because it caught my attention. It`s important for us that our music and the visual concept merge and become one.
The artwork is inspired by elements of the Jugendstil, Kubin and other artists from that period like Wilhelm Bernatzik and his "Eingang Zum Paradies" (Gate to Paradise).
Stef COLDHEART
16/05/2018
---