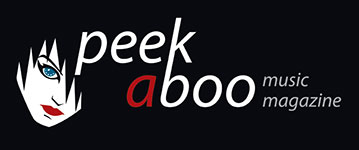 like this interview
---
WARM BODIES
Live - 27th of March - Antwerp Music City
02/05/2018
---
I first discovered Warm Bodies through Ian, Warm Bodies' guitarist, after Lumpy and the Dumpers played at Antwerp Music City late last year. Ian scrawled the date of their show on the edge of a setlist I'd picked up off the floor, which wound up on my bedroom wall for months, helping my anticipation build up for their show on the 27th of March this year.
It took a load of self-control but I managed to not listen to Warm Bodies' music before the show, wanting to go into it with no expectations or pre-existing ideas. Having only known them through Lumpy and the Dumpers, not only on the part of Ian, but also of Martin (AKA Lumpy) as being the partner of vocalist Olivia Gibb, Warm Bodies could have fallen anywhere along the spectrum of punk rock, through to (almost nonsensical) experimentation, but I was thankful upon arriving to the show to find that it encapsulated the punk sensibilities I'd hoped.
Olivia Gibb, as the frontwoman of the band, was captivating in her performance. She performed with a deeply rooted understanding of the audience and their possible expectations and disregarded them almost immediately. It is always difficult being the frontwoman of a band, especially in the punk scene. There are always going to be assholes around, and often guys in the crowd don't understand their resentment towards having a woman dominate a space.
Gibb used the expectations that the crowd had towards her and her femininity in order to flip the script. Switching between facial expressions of fear and anger, and using her body to make herself bigger or smaller, she left the audience at a level of discomfort necessary for a good punk show. As I implied earlier, it's pretty common for members of the audience (especially men) to have a level of discomfort when there is a woman on stage and taking control of a space. By using her body and her face in the way she did, Gibb took control of that discomfort and manipulated it to her liking. One moment of the show, she'd be smiling and laughing, almost taking on the mannerisms of a child (much like Kathleen Hanna of Bikini Kill would), and then she'd look fearful, shaking her hands in front of her as if to gesture 'get away', before shrinking into a corner beside the drummer. After switching between traditional roles women are expected to take on, she'd burst out in anger and take on the role of protector for the band. Covering up people's mobile phones, and pushing them away from her stage.
Their European tour (ending on the 5th of April) is focused mainly around promotion of their new album, as having been released on Erste Theke Tontraeger Records (or ETT Records for short). Do note that the record is superb, but is a hell of a lot more experimental in its nature than their live shows. Be sure to keep an eye on these guys as they continue touring and building a discography, and do what you can to continue supporting people in alt music!
PS. Olivia Gibb has an incredible portfolio of artwork that deserves your support too, if you're so inclined.

02/05/2018
---