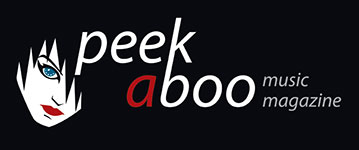 like this interview
---
ELECTRO SYNTHETIC REBELLION (ESR)
'My Work Has Never Been Driven By The Trends Or The Dancefloor/Club Appeal'
08/05/2018, Stef COLDHEART
---
Electro Synthetic Rebellion (ESR) was founded in 1997 by Vince Pujol. The album "Machines Of Destruction" is the latest album released by the French artist. The work reveals a sophisticated EBM approach on the first disc and a totally new and different side featured on the cinematic second disc. Released in 2017 on Advoxya Records this album also is ESR's most accomplished work.
Vince, I noticed your newest album "Machines Of Destruction" is the 7th ESR album to date but also, in a way, celebrating the 20th anniversary of your project! How does that feel and what did you keep in mind from 20 years of involvement with your main project?
I feel happy and proud of what I have done so far. It has not been easy to manage this for so long and there have been highs and lows. I've been addicted to the sound of synths since I was a teenager so it's no surprise that I'm still here today always hunting for new synths and sounds after more than 20 years!
I will try to keep in my mind the positive things and leave the rest behind. Let's say I've been lucky enough to play with a lot of synths, which is my passion, meet and talk with cool people like label managers, artists and fans who share the same passion for electronic music and dark-electro / EBM as I do.
I think the most important was to find labels and people believing in my work, releasing my music and above all, being free to do what I wanted to, which is something invaluable for an artist.
But nothing comes for free, it costs and it's the result of hours of hard work, involvement, improvement and perfectionism. Then every time you release something, there's a feeling of excitement, some kind of exultation which makes it worth it.
You're not the kind of artist who releases a new album every single year. Does it mean you need some rest after having released an album to progressively start writing new songs? What happens in between two albums and what was the 'click' to start composing "Machines Of Destruction"?
Sure. Now I need time after an album is finished before thinking about the next tracks/next album.
In the early years, things were going very quickly and spontaneously because I was so eager to put out new music all the time. But after 4 albums, the approach is a bit different, you need time to analyze what you've done and what could be the next step.
When an album is finished, I need a break and after I need a little time to create new sounds and to test new things. I also need to change some gear to find new sources of inspiration.
And then slowly I start composing, new ideas are emerging, new demos are recorded and the 'click' happens, which means a new album is taking shape. It has always been like that so far.
Back in 2013, after "Time Of Fear" was released, I was working on the re-mastering of my two first albums (including previously unreleased songs) which took me a lot of time. In parallel, I was working on new tracks, so the very first demos from "Machine Of Destruction" (both sung and cinematic tracks) were composed in 2013. After recording a few demos, the idea of a new album took shape. At that time I had no idea about the cinematic tracks and what I would do with them or even the title of the album.
What is "Machines Of Destruction" all about and sound-wise did you experiment with new ideas, maybe some challenges?
"Machines Of Destruction" is a critical look to the human race and the world we're living in. The opening track must be taken as a very ironic one. Sounds like: 'We are the masters of the universe, got no fear, we'll conquer it all!...but we are destroying our planet and future too!'... So what's in our head?!
So most of the songs deal with that sort of self destructive appeal and the violence of the human race at different levels. "Freedom Above All" is a special one because it was written after the terrorist attacks in France. That was a very traumatic time for us all and I've seen and lived things that never happened before. I remember that Sunday noon after the massacre at Charlie Hebdo, when all the people were in the streets, walking in silence and joining in front of all the town halls in every city. The unity of the nation fighting for freedom and fighting against terrorism. That was very intense. (As I'm writing these lines, a new terrorist attack occurred and innocent people were killed...a never ending nightmare, so unfair and so unbearable)
Technically speaking it was a challenge because I changed my way of mixing with new gear, changed some synths and worked with new effects for the vocals, so it was a kind of revolution in the studio!
One of the biggest challenges was to mix and do the mastering for a double CD with very different tracks, those for the regular album and those for the cinematic one. "Machines Of Destruction" was a real challenge and it took me a lot of time. At some point, I was asking myself if doing such a new double CD album (plus a side project) wasn't too much for me to manage. But I did it!.
And the new album became the most accomplished to date and probably your best album ever! I've been especially impressed by the multiple little noises and sound effects revealing some perfectionism. Are you a perfectionist and what are your criteria to say a song is finished?
Thanks for the words! You're right, I think I must be a kind of perfectionist always trying to bring new little things there and here to improve my work over the years.
How to know when a song is finished? That's a good question cause there's no rule. A song can be finished in a few hours/days or a few weeks or even months. Sometimes everything comes very easily and the workflow is perfect while some other times I have to rework some parts over and over again until I'm happy with the song. And if I'm not happy at some point and I realize that nothing good will come out of the box, the demo is deleted for good.
Music is something very special to me that is driven by my emotions and mood, so when I feel like there's nothing more to do, then it's finished! So no real criteria, let's say it's a matter of feeling, something that I can't really explain which is part of my own experience.
You already mentioned the extra disc of the album revealing 'cinematic tracks'. It reveals another side of your work and inspiration but I guess also a different way of working and composing, right? How did you experience this work and do you have further plans in the genre?
Yes, to compose those cinematic tracks I used different synths and sounds from the usual ones I use. Some of them are especially made for movie composers. The percussions are also different and there's piano parts and choirs which help to develop those atmospheres. This is important to find new sources of inspiration.
As a sci-fi fan, I've always liked to compose those kind of tracks. As I'm composing, a track evokes a trip, a landscape, an emotion, a fight, a sensation of darkness or at the opposite a feeling of hope or power.
The fact is that I had a few solid tracks that I wanted to put together to make some kind of instrumental cinematic project. I've been thinking about that for two or three years and didn't really knew how to get that kind of project off the ground because instrumental music does not really work in the scene.
As "Machines Of Destruction" was slowly taking shape, I had the idea of making a double album to show two different facets of my work.
To me, the perfect way to understand what it's all about is to close your eyes, listen to the music and let your mind dive into an imaginary sci-fi movie, then you may feel something special an imagine your own landscape or action scene driven by the music. I would like to do more in the future and if there's any opportunity to be involved in any kind of soundtrack or something, I could be interested.
I like most of your albums and I'm always wondering why you didn't get more recognition. So is it maybe because you've never released a kind of 'mega-underground-hit' with ESR? What's your explanation on this topic?
I think you're right, the fact that I never made an 'underground hit' didn't help me to get more exposure and recognition. My work has never been driven by the trends or the dancefloor/club appeal, I'm making what I like to listen to and there's no big plan behind. That's not the best strategy to make your project famous but I never really cared for that. Obviously there must be a lot of other factors that are beyond my control.
Stef COLDHEART
08/05/2018
---