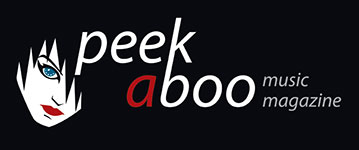 like this article review

---
ELVYA DULCIMER
BLACK EASTER 2016
Article
29/01/2016, Didier BECU
---
Besides post punk, the Black Easter festival in Antwerp also hosts the best of dark wave. The first artist in this genre we'd like to present in our series is Elvya, or Elvya Dulcimer, because the Belgian musician uses the hammered dulcimer.
Maybe, the name means nothing to you, but it is a stringed instrument that is similar to the zither. Therefore, this ancient Slavic instrument is ideally suited for creating music for daydreamers.
If we say that Elvya is inspired by artists such as Faun, Two Steps From Hell, Arjen Anthony Lucassen and Enya, then you also know that her compositions fit the medieval atmosphere. Elvya is also an artist who is often asked by other musicians, she regularly is on stage with Leaves Eyes (the band of Liv Kristine) and Ayreon.
Last year Elvya's first album Untold Stories was released and awarded on our pages with 90 to 100.
Elvya plays on Saturday, 26th March at the Zappa on Black Easter in Antwerp. An act to discover!
Facebook
YouTube
Soundcloud
Bandcamp
Didier BECU
29/01/2016
---
Naast postpunk bevat de affiche van Black Easter ook heel wat namen uit de darkwavewereld. De eerste artiest uit dat genre die we je in onze reeks voorstellen is Elvya, ofwel Elvya Dulcimer, omdat deze Limburgse muzikante de hammered dulcimer gebruikt.

De naam zegt je misschien niets, maar het is een snaarinstrument dat op de citer of het hakkebord lijkt. Dit oude Slavische instrument is dan ook ideaal geschikt voor het creëren van muziek voor dagdromers. Als we je vertellen dat Elvya wordt geïnspireerd door artiesten zoals Faun, Two Steps From Hell, Arjen Anthony Lucassen en Enya, dan weet je ook dat haar composities in de medievalsfeer passen. Ze is trouwens tevens een artieste die vaak door andere muzikanten wordt gevraagd; zo staat ze regelmatig op het podium met Leaves Eyes (met Liv Kristine) en Ayreon.

Verleden jaar verscheen Elvyas eerste plaat Untold Stories, die op onze pagina's met een 90 op 100 werd bekroond.

Elvya staat zaterdag 26 maart in de Antwerpse Zappa op Black Easter. Een act om te ontdekken!
Facebook
YouTube
Soundcloud
Bandcamp
Didier BECU
29/01/2016
---