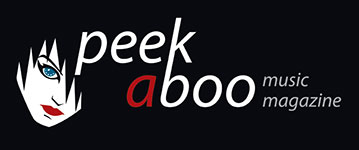 like this article review
---
YONE DUDAS (DECODED FEEDBACK)
Ten Albums That Changed My Life
Article
04/09/2015, Didier BECU
---
Recently Britta made a great interview with Decoded Feedback. Now we know everything about them, except those ten albums that matters! Answers by Yone!
How do you sum up your life in just 10 albums? That's a really tough one. So, I decided to take a deeper look into who I am and what has influenced me, really influenced me, over the course of my life. What has touched my heart, inspired me to fight, woke up my mind, evoked emotion, expanded my sense of humanity, influenced how I lived my life and how I created my music. The people dearest to me exposed me to music while I was growing up that would shape who I would become. My parents were into classical music, my eldest sister was into rock, and my older brother was into anything new and up-and-coming. Well, here's the list that defines me:
1. BEETHOVEN - Moonlight Sonata
I was brought up in a family of artists, designers and musicians. My father insisted that we listen to classical music while eating dinner by candlelight. Music, art, design and architecture were an intricate part of our upbringing and education. Beethoven encompassed everything I loved about classical music. Beethoven captured the feelings I felt and illustrated them via notes. I studied piano because of him. I was determined to learn Moonlight Sonata and I did. And until this day I can still play most of it by memory. My other favourite classical composers are Bach, Chopin, Vivaldi and Mozart
2. ALICE COOPER - Billion Dollar Baby / Welcome to My Nightmare (sorry, 2 albums)
My eldest sister was heavily into rock, but Alice Cooper was her favourite. When I was a baby, she would paint my face like Alice Cooper (much to the horror of my mother). I grew up listening to Alice Cooper and Beethoven. What an interesting mix! However, it truly influenced me in many ways: melody, dressing up, being rebelious, hard beats, being different and embracing who I was.
3. ECHO AND THE BUNNYMEN - Crocodiles
This was one of my older brother's favourite albums while I was growing up. He was into punk, rock, experimental electronic, new wave, ska, etc... He played this album endlessly when I was young. I loved it instantly. I was so impressed the way the dark brooding vocals mixed with the heavy melodic tones as the sadness of the guitars crept in. One of the best albums I have ever heard to this day. Every single song is brilliant. I was, and still am, in awe of their creativity and depth. They have had a huge impact on me. I realized that melody, guitar and mournful singing could develop into a much deeper thoughtful sound. I was dying to see what other types of music would come out after this. It opened my world to the mixing of electronic and guitar based music. This was the kind of music I loved and wanted to know more about.
4. THE SEX PISTOLS- Never Mind The Bollocks
My older brother also exposed me to punk. I loved it in all its glory and forms, but the Sex Pistols were the best for me. They turned the music industry upside down. And they also were a lot of fun! I absorbed everything from punk. I loved the simple raw energy of it. It would also help me develop my own personal style in the future. A few years later, I started dying my hair, ripping my t-shirts, wearing safety pins, chains, etc... I loved creating my own look by desconstructing my clothes and rebuilding them. It opened up my mind to what could be done and how the freedom to express myself through fashion and hair colour was incredibly powerful.
5. FAD GADGET- The Fad Gadget Singles
The very first truly experimental electronic artist I listened to was Frank Tovey of Fad Gadget. I loved everything about how minimalistic and raw edged each song was, yet deeply textured. Though there still was melody woven through sometimes. I was fascinated by Frank Tovey. He was an incredible performer, musician and artist. We had the incredible honour of seeing Fad Gadget live when we played our very first festival Eurorock 2001.
6. JOY DIVISION / NEW ORDER- Unknown Pleasures + Substance (compilation)
This is tough to pin down just one of these groups as an influence without mentioning the other one. Both Joy Division and New Order were a massive influence in the direction I took in my musical tastes. Joy Division was raw, melancolic and powerful. Again, how can you mention one album of a group when they have such a huge impact on your life. New Order was vital to how I would look at how electronic music could be alternative, yet still appeal to a wider audience. They fascinated me. To this day, Blue Monday is one of my all time favourite songs.
7. SKINNY PUPPY- Bites and Too Dark Park
It's hard to pick just one song or album from Skinny Puppy's incredible repertoire since all their albums and singles have had a huge influence and impact on my life. They are why I am who I am today. I have followed them longer than any other band. They shaped my musical life and my club life. I can almost pin a specific memory of my life to a Skinny Puppy song. So, they have been more than just a musical group to me. They have inspired how I thought, dressed, and eventually why I would make music of this kind myself. I owe a lot to them. They have been the soundtrack of my life. I love the raw and wild vocals, the powerful drums, the incredibly creative samples, the melody, the heavy basses. Their music opened me up to the world of sampling. I had no idea the incredible impact that sampling could have on a song until I heard Skinny Puppy. I fell in love with it!
8. FRONT LINE ASSEMBLY - Tactical Neural Implant
I was living in Torino, Italy when I really got into FLA. Every weekend they held this amazing night called Sabotage at the legendary club "Express". Going to Express introduced me to all the amazing European early EBM, and it also was the place where I saw FLA for the very first time. I even got to meet the band and sit with them. I learned a lot that night. I learned that this was the music I wanted to make myself. I loved how FLA were different from Skinny Puppy. I appreciated the use of guitars and the raw, yet complex song structure. The strategically placed melody. Their basslines were, and still are, epic. I feel that FLA keeps growing and evolving. Can't wait to hear their next album!

9. LEATHER STRIP- Solitary Confinement (Adrenalin Rush)
Adrenalin Rush is the reason I make this kind of music! Adrenalin Rush incorporates everything I love about music: pain, depth, harsh beats, dark melody. This is the music I wanted to make! Not just harsh beats. Not just melodies. Everything together. It was like classical music met electronic music in the best possible way. Thank you Claus for this amazing gift.
10. HAUJOBB- Freeze Frame Reality
The first time I heard Haujobb, I was in awe by the musical talent that went into each song. I was hooked. I have followed Haujobb ever since. But, the song that brings shivers down my spine is Solid State Logic. The song grows, develops and morphs into an incredibly powerful instrumental piece. One of the best instrumentals I have ever heard. Haujobb has every element I love: great melody, complex structure, heartfelt voice, amazing basses, samples strategically placed and heart. Haujobb inspires me to reach for more depth and expand my musical horizons. I feel I have become a better musician because of them.
Didier BECU
04/09/2015
---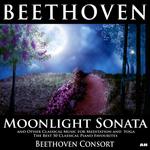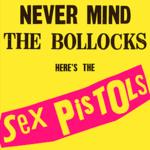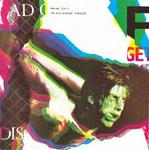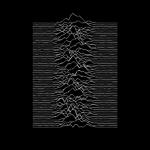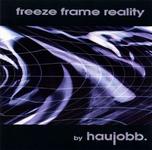 ---