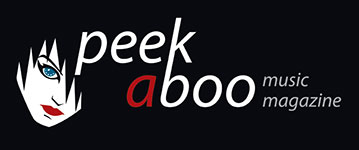 like this interview
---
ANDY OPPENHEIMER (OPPENHEIMER ANALYSIS, OPPENHEIMER MK II)
Minimal? I want to fill Wembley Stadium
28/06/2016, Didier BECU
photos: © Marija Buljeta
---
With Oppenheimer MK II, Andy Oppenheimer just released the sublime single Another Nightmare. We interviewed Andy and went into the past, and of course the future!
Hello Andy. Many see you as an icon of the minimal scene. I often do wonder how big that scene actually was back then. I mean, people now wants us to believe that everyone was into minimal, but I really think it was back then more underground as it is now...
It's very kind of you to say I'm an icon, if only a cheap plastic effigy that people can knock down at will. I am always amazed that I'm regarded as anything other than a pain in the backside. But minimal? If I had my way, the music I do would be maximal! Maybe I became known as a 'minimal' figure mainly because Martin Lloyd, who first asked me to record with him back in 1982, was a practitioner of synthesizer music. I would equally have liked to sing in a guitar band or with a big string sound. I love them all. It turned out that my vocals and image were well suited to the electro genre.
I don't uderstand all these categories in that universal language, music. Probably because I hate categories. Why is the term 'minimal' applied to people using electronic instruments? Especially as you can use them to reproduce the sound of a full 60-string symphony orchestra in your bedroom. Minimal could equally describe recording with just guitar or piano, or much of the guitar and drum bands from the 60s recorded on eight track.
It could also describe the piano songs I've done with Mark Warner, on our first album, Love, Longing and Loss, for Touching the Void. We aimed for something different from the synth-dominated music we have both been doing, although there is synth sound on the tracks as well, and the remixes are all electro. It was also an attempt to produce beautiful ballads and film-soundtrack-style music. The songs are all pared down, yet some could be sung in a concert hall.
The 'scene' was for me just another kind of music that came along, but this time it was new. It was played in nightclubs which had expanded and exploded into a kind of fancy-dress fest otherwise known as the New Romantics. This exhibitionist way of dressing and behaving - it was all 'look at me, I'm fabulous, and I want to be famous' - crossed over gay and straight and all points in between; it accompanied a new form of dance and pop music, which was electronic based but not entirely so; and it was, like punk, a kind of antidote to the hairy stadium rock and heavy bands that were mainly American but again, not entirely.
Like the Mod movement decades earlier, the 'look' went with the music - you posed and danced yourself silly to a pounding drum machine beat in a growing number of nightclubs that played synth pop alongside Bowie, punk, and all of that.
It may have been 'underground' in so far as there were a number of gay bands and the clubs were seen as an arty subculture of sorts, but a lot of the music was catchy, danceable, and got into the charts, with some great singers - Alison Moyet, Marc Almond, Phil Oakey, Jimi Somerville, Andy Bell. It ushered in a new wave of successful British bands and the rest of us who didn't make it into the charts or with a recording deal were consigned to the cassette reject bin of history.
And then along came the internet. The internet has given exposure to otherwise fogotten bands like Oppenheimer Analysis, and has given them a second life. It makes it easier for minority tastes to emerge. The internet has also helped to enrich an alphabet soup of categories and sub-categories, like 'underground', 'minimal', and 'alternative'. I've said this before, but I like to think I'm the alternative to the alternative. I don't like being put into any category. And I would like to be a hit act, even if it's just a dream.
In fact, wasn't minimal a sort of forced sound because the musicians simply didn't have the money to buy all this expensive gear?
Of course. Also having electronic equipment and a home studio meant you didn't need session musicians and all the sound could be simulated or put together by one technically minded musician or technician. Back when we started, though, I don't recall it being called minimal anything - it was electro-pop back then.
Martin had built his own studio with equipment and had started to work with singers, but he had enough money to afford top of the range equipment, and in the years before he sadly died he had collected enough gear to sink a battleship. Many of the producers with their home studios have enough kit and talent to reproduce a symphony and a sound big enough to fill Wembley Stadium. I want to fill Wembley Stadium!
But to get back to reality, I'm just a singer songwriter who can write words and tunes; my talented and skilled collaborators - from Martin Lloyd then to Mark Warner, Mahk Rumbae and Mick Clarke now - actually produce the music and do all the work. With me it's all instinct, intuition and a good feel for production. But when it comes to what keyboard or gizmo they use I haven't got a clue and couldn't care less so long as the end product sounds good. I think it is more a producer's genre - unless you are talented enough and have enough time to produce and play as well as sing and write.
Now we're reliving a minimal synth revival for quite a while. Have you ever expect that?
I don't really know much about this as I don't really follow the genre, or any other music genre, closely enough and tend to listen to more commercial music, past and present. How far can you call anything that is internet based a revival? Other than if there's an increase in gigs and the number of people going to clubs, gigs and festivals.
I mean that if it's mainly on the internet, this exposure is self-limiting. Your little corner of the internet universe, with your music, political views or whatever, is an echo chamber where you reach the same people time and again. It may look big, you may reach thousands, but can you reach the outer, bigger universe?
This suits artists and followers who like being on the edge of things, in a subculture, and it's a kind of comfort zone where you have an assured audience - and where you are not forced to go beyond that audience. Back in the 80s you had to get a record deal and a concert tour and get on Top of the Pops, and that included the home studio movement. Now there are millions of gifted amateurs, all up there on the web. And some aren't amateurs, they play full time and are professional musicians - and are still not known far beyond their own scene.
If there is such a revival, then it's also part of the nostalgia 80s industry. But if you go to an '80s night' in Brighton or London you will hear hits from that time, rather than less well-known bands playing stark, dark, and to me at least, rather weird stuff.
I understood your interest in music is linked with David Bowie, not?
Not entirely. Even the early music with Martin Lloyd in OA in 1982 was influenced by all sorts of singers and songwriters from the 60s on. It was my physical image before I started in music - as a clone of The Man Who Fell to Earth - that was pure Bowie-inspired. After that my physical image on stage was still Bowie influenced, as the Oppenheimer from history is similar: - bone-thin, cheekbones you can split the atom on, hat-wearing, chain-smoking, baggy suits and all. The image was a kind of fusion of the two.
I think the one song that was truly inspired by Bowie was Fellow Traveller on which Martin played beauitiful acoustic guitar. He admitted the guitar intro was pure early Bowie. But the songs were sometimes influenced by John Lennon: Martin used to try to get that double echo of Lennon's on my vocals, and we were both delighted to read a review in Wire magazine of the Minimal Wave tapes that compared Radiance with Lennon's 'catatonic vocals' in The Beatles Tomorrow Never Knows.
Since some time, you're involved with Mahk Rumbae in Oppenheimer MK II. How did you guys meet each other, and have you done some things before?
I met Mahk in Vienna in 2011 I think, after Walter Robotka, who runs the Klanggalerie label, had visited here and said Mahk was interested in working with me. Vienna was the first foreign capital I visited at the age of 14, and I love the city - so really enjoyed going there again and meeting him and new music people. During my visit we did a first gig at the Rhiz club and composed several songs in Mahk's studio which were on the first album, The Presence of the Abnormal. We then played several gigs and festivals. Until then I had only worked with Martin in Oppenheimer Analysis which ended in 2011, and had already started writing songs with Mark Warner for Touching the Void.
Recently you made a new single on Peripheral Minimal. Two great tracks remastered by master Martin Bowes. I know it's my job, but how would you describe it yourself?
It's basically what you kindly said here in your very nice review of the single: "Analogue synths, an irresistible dance rhythm, cold beats and all wrapped in a superb pop song."
I'm delighted you see it as a pop song, as both tracks are darker than my usual poppy stuff, and there's a good reason, aside from Mahk being Dahk... As the lyrics to both tracks are about experiences of war. My work and friendships with people who served in the army have influenced this. Another Nightmare is a soldier suffering from PTSD (post-traumatic stress disorder). The other track is a dark remix of the album title track The Presence of the Abnormal, where I step into the boots of my heroes as one man against a bomb. Mahk made a superb YouTube video for the original track.
I really adore the fact that you have an 80s sound, but it doesn't sound retro at all. I mean, Andy, you don't force things to sound eighties, not?
It's what you kindly said in your review in Altvenger Magazine, "An eighties sound, but not retro for the sake of it. "Yes, Oppenheimer MkII is classic synth pop: it is like, but not the same as, the 80s sound as the themes are for today. I wanted to keep the tunes danceable and similar to the great bands from then, like Soft Cell and The Human League, but with fresh ideas for our time. And Mahk has been a real star as my collaborator in all the work we've done, as it's his first time working with a singer who goes in for a more commercial sound, while keeping a lot of his own darker influences.

While we're at the subject, what does this decade actually mean for you? It is the golden age of music or is this complete bollocks?
If you mean the 80s, the latter. The 1960s was the golden age of music.
We don't see Oppenheimer MK II that much over here, are there any changes for European gigs?
That's all my fault. Mahk has been doing lots of gigs with Mitra Mitra and his other bands. But I'm now limited as regards overseas travel because of work deadlines and being self-employed on a budget. That said, I now have a London base so at least will be better placed to get to the airports. If anyone can make me an offer I can't refuse, I will be back on travel. We will have more material by then.
I stopped all foreign travel in 2015 mainly as I was loaded with work, but also because for the past ten years I've been on constant work trips. I love singing on stage- but just wish I could be put to sleep until the airport, check in, security, flight, hotel overnight and sound check is over - and wake up on stage...
And every fan wants to know: is there any new material coming out soon?
We've been working on a new EP of four tracks which Mahk wants me to record properly in the studio. Soon as I can get over to Vienna again, we'll have those in the bag.
Let's end with two questions I always ask. What's your favourite record of all time and please state why...Blimey! How long have you got? I've shedloads of music going round in my head most of the time. It changes from day to day. I've just done an online interview for Rye Wax, a club in south London where I did a guest DJ slot back in April. There's an hour of hits in several genres of music from the past five decades. Here's my random snapshot top 20:
· Soldier Of Love - The Beatles (1963)
· Come See About Me - The Supremes (1964)
· Nowhere To Run - Martha Reeves & The Vandellas (1965)
· In the Midnight Hour - Wilson Pickett (1965)
· Sweet Soul Music - Arthur Conley (1967)
· Tin Soldier - Small Faces (1967)
· White Rabbit - Jefferson Airplane (1967)
· A Song For Europe - Roxy Music (1973... very topical)
· Heroes - Bowie (1977)
· Baker Street - Gerry Rafferty (1978)
· Space Oddity (1979 Acoustic Version) - Bowie
· Open Your Heart - The Human League (1981)
· Seconds - The Human League (1981)
· Belfast Child - Simple Minds (1989)
· Learning to Fly - Tom Petty & The Heartbreakers (1991)
· Rhythm is a Dancer - Snap! (1992)
· What is Love? - Haddaway (1993)
· One Love - Blue (2002)
· Sound of the Crowd (Trisco's Popclash Mix) - The Human League (2003)
· Time - Sarah McLachlan (2003)
With whom wouldn't you mind to be alone in an elevator for 8 hours and what would you do then?
I know exactly who he is, but I'm not telling - or I'll be dead.
The last words are yours...
Thank you for listening, goodnight, and may your music go with you.
Didier BECU
28/06/2016
---