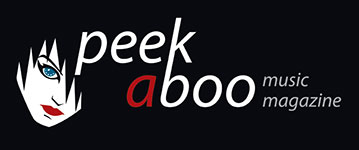 like this cd review
---
DEAD MAN'S HILL
Inner Journeys Through The Living Temples Of Water
Music
•
CD
[90/100]

22/04/2022, Xavier KRUTH
---
Dead Man's Hill has been around for almost 25 years now, since 1998. The sound of the early years was clearly based on the industrial martial sound of Cold Meat Industry, the Swedish label that was causing a furore at the time. But over the years, Bart Piette - the man behind Dead Man's Hill – broadened his palette with dark ambient, black metal, throat singing, neoclassical, world music and numerous influences from different music genres.
The result is a project that always manages to surprise and that is happening again with 'Inner Journeys Through The Living Temples Of Water'. Quite a lengthy title but it also clearly indicates where Piette wants to go with this record. It is conceived as four meditations – as it contains four songs each lasting more than 10 minutes – based on the healing powers of four different water wells.
You are undoubtedly aware that water is used in certain therapies and cures. Well known spas include Spa and Chaudfontaine, which receive thousands of visitors every year. Certain people even travel from faraway to visit sources to which they attribute healing powers, this is also the case with Piette and his wife (Els, who also often joins Dead Man's Hill on stage).
Two of those wells that Bart regularly visits are in Belgium. The Minnebron, also the name of the opener of this record, can be found in Heverleebos at the ponds of Zoet Water. It is a source where Piette and many other people come to provide themselves with pure water because this water is also certified healthy and is full of minerals. To interpret the feeling of this source, Piette uses meditative electronic sounds but also singing bowls and throat singing.
The second Belgian source – but the closing track on the record – is the Hertebron, which is located a little further in Meerdaalwoud. Unfortunately, it has been advised against drinking this water for a few years now. On this track – just like on all other tracks on this CD – you can hear water flowing in the background but here I also know that Piette recorded the actual the sound from this source itself, himself. Field recordings have therefore also been recorded for the music.
In addition, Piette has also included two sources from Glastonbury, England in this work. These are two sources that are close to each other. The water of one source is coloured by calcite - White Spring - the other by iron oxide - Red Spring. Both springs receive guests from all over the world who come to meditate there, so a temple was also built near White Spring. Around Red Spring you will find beautifully landscaped gardens.
The song 'White Spring' starts with a kind of flute – we know that Piette owns a lot of flutes and can play them beautifully – which are later supplemented with bells and of course with numerous cosmic sounds. It is the longest track on this record, with almost fifteen minutes of meditative music that should make you step away from the hectic world around. 'Chalice Well / Red Spring' starts with piano and strings, which again shows how much Piette was keen to make a varied CD. Throat singing, singing bowls, percussion and flute follow.
Because Piette is a specialist in manipulating and distorting sounds, it is impossible to give all sounds a place and name. But a certain fact is the songs break up into different sequences that build on each other and this keeps the whole track interesting and varied. On the other hand, you don't necessarily have to listen carefully to try and identify the origin or structure of the songs because it's meant to be meditative music and this works best if you turn your brain off for a while.
'Inner Journeys Through The Living Temples Of Water' has therefore become a "different" record in the Dead Man's Hill discography but as mentioned, Bart Piette's project is still evolving further and further. The record is meditative but also still ties into the well-known darkness of Dead Man's Hill, so his fans have no reason to ignore this release!
Xavier KRUTH
22/04/2022
---
Xavier KRUTH
22/04/2022
---